What is a Value Proposition?
Put simply, a value proposition is a statement about exactly what a company can expect to gain by hiring you - both financially and physically.
Value propositions are used in business all the time. A business's value proposition would be a summary of what a customer could expect to gain from using the business.
For instance:
A client of a hairdresser expects to gain both freshly cut and colored hair (physical benefit), plus a self confidence boost (mental benefit).
A consumer in a pet store browsing for medicine for a sick dog expects to gain not only the medication (physical benefit), but also relief from his or her own worry about the pet's illness (mental benefit).
Are you looking for a job while still in college? Or looking for work post-graduation or during your gap year? You're not alone.Read about How to write a college resume
How to Brainstorm for Your Own Value Proposition
In order to figure out your own value proposition, take some time to answer these questions:
What benefits can a company expect to gain by hiring you?
What's your biggest selling point?
What unique value can you bring to the company that no other candidate can?
What weaknesses or problem at the company will your hire resolve? (This should be a real issue, not just the fact that you'll be filling an open vacancy).
Once you have figured these things out, bring them together in the form of a short, powerful statement, no longer than a paragraph. This statement will go at the top of your resume, replacing the outdated 'Objective' or 'Summary.'
The goal in creating a value proposition is to speak directly to the person in charge of hiring, and tell them concisely why they should hire you above all other candidates.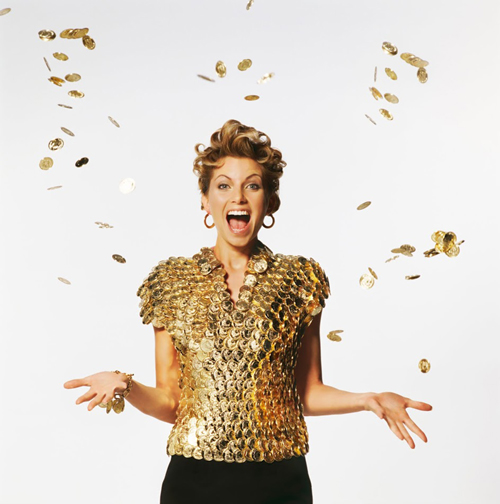 How to Put Together Your Value Proposition
Simply write down the following, assemble your answers into a paragraph, and you're good to go.
1. Your target position and industry.
2. Several exciting and creative words that describe you.
3. Action words that paint a picture of exactly how you're going to help the company, if hired.
Examples:
"Personable B2B Sales Executive with established client network and industry contacts. Proven 15 year track record of converting 59% more leads to sales than any other Salesman at XYZ Corp. Able to identify gaps in the market and utilize extensive industry knowledge to quickly fill them."
"Dynamic Multimedia Animator with unique background at Disney and Pixar Animation Studios. Recently featured in LA Weekly's 'Top 10 Animation Artists to Watch' article. Schooled in both traditional and digital animation fields, and hence able to work with a diverse range of clients."
"International Brand Manager with roots in mainstream publishing and PR. Performed brand renewal and image cleanup for companies ranging from startups to Fortune 500 clients. In just six months, I can boost your customer approval ratings by 50% or more."
Your resume is a potential employers window into you and your professional background and aspirations. When paired with a cover letter.Read about Skills Employers Want To See On Your Resume
How to Generate Numbers For Your Value Proposition
If your position does not generate a paper trail you can use to show concrete evidence of your abilities (for instance, a Sales Consultant can show annual sales reports), here are some ideas to get you thinking about how to quantify your own worth.
Make sure to study the company first, to make sure that you are providing the right kinds of numbers to support your application to that specific job, and not just a case of blowing smoke in their direction and hoping to impress them.
Ideas:
1. Did you manage or train employees, contractors or interns? Write down how many and whether they reported to you directly.
2. Did you provide personal support to the company's clients or users? How many users did you help daily/ weekly/ monthly?
3. Were you in charge of a budget? Write down what size it was and whether you were able to increase it through careful management.
4. Have you ever saved the company money as a direct result of you personally making reorganizations of personnel or equipment?
5. Have you ever helped the company increase their annual profits? How much do you think profits increased as a direct result of your help?
Value Proposition Tips and Tricks
Research your target company. Identify a problem or weakness related to the open position, then figure out how you would solve it. Be prepared to discuss this in the interview, as well as adding it to your value proposition.
Use facts such as sales figures or percentages to back up your claims.
Use short sentences and strong 'power words' to grab and keep a reader's interest.
Keep it short and punchy, 200 words or less.
No hyperbole - provide an example for every claim you make.
Natasha Rhodes is a careers expert and writer for CareerBliss, an online career community dedicated to helping people find happiness in the workplace. Check out CareerBliss for millions of job listings, company reviews, and salary information.