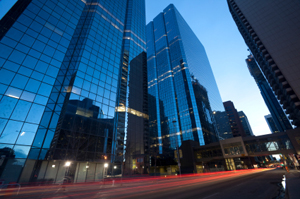 Irvine, CA (December 8, 2010) CareerBliss, the leading online career community helping people find joy and success at every step in their careers, announces the 50 Happiest Companies in America for 2011 based on more than 91,000 reviews by actual employees. Those on the list include many different types of organizations, from well-known and iconic companies such as Johnson & Johnson, General Electric, and The Walt Disney Company, to more industry-specific titans such as DTE Energy and Baker Hughes. Leading the way in the 50 Happiest Companies in America is the Internet icon, Google, which beat out thousands of companies for the coveted number one spot. Regardless of where a company ranked in the top 50, CareerBliss reveals that there are multiple ways employees can find happiness within an organization.
Unlike other work-place recognitions, the 50 Happiest Companies in America list offers employees an intrinsic view of how people feel about their work environment. "This data is invaluable to job seekers, competitors, employers and to Human Resources Professionals who are trying to not only attract top talent, but retain their best employees," says Heidi Golledge, co-founder and CEO of CareerBliss.
The Top 10 Happiest Companies in America are:
*Happiness Rating: One to five scale – with an average rating over eight aspects of job happiness
For a full list of the 50 Happiest Companies in America
Every company on the 50 Happiest Companies in America list tells a different story about work-place happiness. Examples include:
#1 Google the internet search giant, which ranks number one overall in growth opportunities and career advancement, may be a great company for employees seeking to move up in the world. However, Google employees rate their benefits lower than most companies in the Top 50. Google ranks 30th overall on benefits.
Sample Employee Review:
"Innovation and Google are connected in every aspect of their existence." 2010 Review by Media Coordinator
#7 Pricewaterhouse Coopers For employees who put a high value on their senior management team, career advancement and job security, this might be the company for them. One of the Big Four auditing firms, Pricewaterhouse Coopers rates high for job security and career advancement. These positives appear to be at the expense of work-life balance, where employees rate this factor 48th out of the Top 50.
#31 Amgen For employees who value compensation as a leading driver for their career happiness, Amgen rates number one in this category. However, factors such as work-life balance and senior management rate at 40th and 41st in the Top 50, respectively, which indicates this is a company ideal for those who value compensation above all else.
Sample Employee Review:
"They are generous to their people." 2010 Review by Amgen Tech Lead
A company which rated well across the board is the California based provider of innovative silicon and software technologies LSI Corporation, which rated 6th overall. Employees rate LSI in the Top 10 on the following factors: company benefits, career advancement, compensation and career growth. For employees who value a well-rounded company, LSI Corporation may be a good fit.
"Job satisfaction is very important in attracting and retaining the best employees," said Gautam Srivastava, Senior Vice President, Human Resources at LSI. "Our combination of benefits and challenging work in a fast-paced industry provides employees with an environment in which they can thrive, and we're gratified to be recognized by current and past employees with our high ranking on this index."
"There is a lot to be learned from this truly exceptional group of 50 Happiest Companies in America. As opposed to many other Best Companies lists or awards, we rely heavily on employees to give us the inside scoop on companies. We are proud to report that in many different ways, these companies were able to demonstrate that their employees truly feel CareerBliss," says Golledge of CareerBliss.