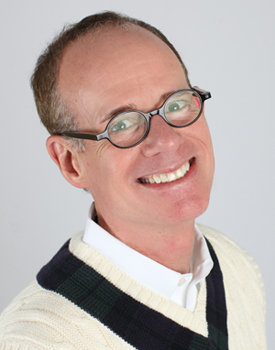 Irvine, CA (August 9, 2011) CareerBliss, the leading online career community helping people find joy and success at every step in their careers, announces  that Jim Dwyer is their new Global Director of Strategic Partnerships.  Prior to his arrival at CareerBliss, Dwyer was Global Director at Monster Worldwide where he was the highest revenue producer for four consecutive years and held the distinction of being the Monster representative with the single longest standing global client agreement. Dwyer specializes in digital marketing, recruitment and client acquisition strategy, global business development, strategic partnerships and redefining the online career space.
Heidi Golledge, Co-founder and CEO of CareerBliss says, "Jim Dwyer joins the CareerBliss team from Monster Worldwide where he created, planned and executed some of the most innovative and forward thinking workforce solutions to date.  We are excited to have Jim Dwyer join the CareerBliss team and expand our already thriving partnership program.  Jim Dwyer exhibits the creativity and positive spirit that is CareerBliss."
"I am honored to join a team that is dedicated to career happiness." says Dwyer. "With all the discussion around information retrieval, matching technology and algorithms in workforce employment, it appears one has overlooked the human factor in brand positioning and talent acquisition; not so at CareerBliss. The CareerBliss foundation is steeped in technological excellence.  Understanding the road to true career happiness is paved with understanding how a company's cultural match impacts hiring and leads to happier employees."
Dwyer will integrate strategic partnership opportunities within various areas of CareerBliss.com including: CareerBliss salary listings, company profiles, company reviews and the unique CareerBliss Company Q&A section. In addition, Dwyer will lead the CareerBliss partnership initiatives and work closely with global enterprise and staffing clients to assist with optimized candidate placement through the CareerBliss state-of-the-art cultural match search technology.
Dwyer has a graduate degree from Stanford University, a Masters of Fine Arts from Yale University, and a Bachelor of Science degree from Cornell University.