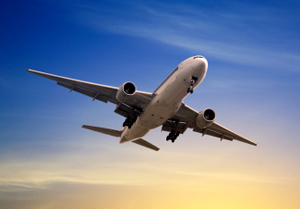 Irvine, CA (November 4, 2010) CareerBliss, the leading online resource helping people find joy and success at every step in their careers, today announces new data revealing the top five airlines for fostering happy employees and a blissful work environment. Southwest leads the way, as Alaska, Continental, JetBlue and American Airlines round out the remaining four of the top five happiest airlines. The new CareerBliss report derived from independent company reviews shows that on average, Southwest's employees feel more secure about their job, and are happier with their benefits and their senior management compared with employee ratings of other airlines. The data provides valuable information for those booking travel this holiday season.
Top 5 Happiest Airline Employees
Happiest Airline Employees - Key Factors
| | | | |
| --- | --- | --- | --- |
| Airline | Benefits* | Senior Management* | Job Security* |
| Southwest | 4.3 | 4.3 | 4.2 |
| Alaska | 4.3 | 4.0 | 3.8 |
| Continental | 4.0 | 3.6 | 3.4 |
| JetBlue | 3.7 | 3.3 | 3.1 |
| American | 3.9 | 3.5 | 3.3 |
| Industry Average | 3.3 | 3.4 | 3.2 |
*One to five scale - rating eight aspects of job happiness
The 2010 data pulls from more than ninety thousand independent company reviews to evaluate levels of employee happiness in the following categories: growth opportunity, compensation, benefits, work-life balance, career advancement, senior management, job security and whether the employee would recommend the company to others. Submissions are provided by CareerBliss.com users and offer all-inclusive insights into their current and previous employers.
Rick Wainschel, Vice-President of CareerBliss says, "It is clear the carriers in our top five provide a strong level of support to their employees that is greatly appreciated. This data is important to anyone who has flown and knows the impact a single airline employee can have on a person's travel experience."
n many cases a positive travel experience can lead to a long-term relationship between the customer and the airline. Bradley Brummel, PhD, Professor of Industrial/Organizational Psychology at the University of Tulsa and a member of the CareerBliss advisory board, says, "Research shows that happy employees are more likely to go above and beyond their job requirements to do the little things that differentiate their company's service from their competitors. Over time this quality customer service increases customer loyalty and overall company success."
Happy employees and passengers have airline executives smiling. According to Southwest's most recent earnings report, the airline reported a record third quarter with earnings of $205 million. "In the end, airline, consumer and employee all win when there is a blissful work environment," says Rick Wainschel of CareerBliss.
About CareerBliss
CareerBliss is an online career community designed to help everyone find happiness in the workplace. An information hub for everyone who works, employers, job seekers and recruiters, CareerBliss offers the ability for folks to find out what makes them happy and the ability to seek that out in other jobs or improve it in their current one using our PhD Board of Advisors, more than 6 million independent company reviews and salary comparisons, and more than one million job listings.
For more information, visit: www.CareerBliss.com