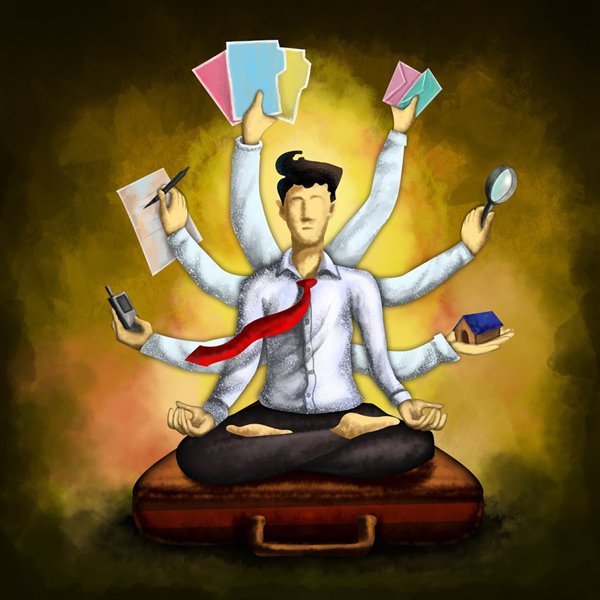 What's the work-life balance really like at the Top 10 biggest tech companies in the world?
To answer that question, CareerBliss studied thousands of reviews submitted to CareerBliss.com over the last few years, to discover what employees really thought of the freedom (or lack thereof) to balance their home life with their work life.
To determine which technology companies could be considered the Top 10 in the world, CarerBliss made a shortlist of tech firms with annual revenues exceeding $50 billion USD. The companies on this list included those associated with electronics, computer hardware, computer software, semiconductors, telecom equipment, the internet and e-commerce.
Without further ado, we'll hand you over to the employees at the Top 10:

Specializing in mobile devices, semiconductors and personal computers, Samsung has an annual revenue $212.68 billion USD* and employs 326,000 people worldwide.
Employees say:
"Samsung offers a flexible work environment, empowerment, and great perks. (But) there was too much international traveling, and not much time for work-life balance." - Anonymous Employee.
"This position requires extensive traveling to other countries, resulting in less time for personal life, which is an important factor." - Senior Web Engineer.
"I learned a lot, and the fast pace was exciting. I disliked the long, long hours; this position is not for wimps." - Marketing Coordinator.
---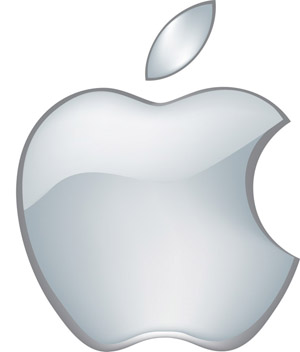 2. Apple, Inc
The current king of mobile devices, personal computing and consumer software, Apple has an annual revenue of $182.79 billion USD,* and is home to 98,000 employees.
Employees say:
"I've worked for Apple since 2012. I found the company to be great on a personal and professional level. I had no complaints. I think the perks and the benefits they offer were the best in comparison to their competition. I love the laid back feel of my environment and the flexible schedule and environment." - Senior Technical Adviser.
"It's fun to work at Apple. Friends and family love it that I work there. The hours are for the convenience of customers, not the convenience of employees, and therefore are less than desirable. To me, better hours would be 9-5, with weekends off. Of course, being in retail service, weekends and evenings are the busiest times." - Anonymous Employee.
---

3. Foxconn
Foxconn Hon Hai Precision Industry Co., Ltd., trading as Foxconn Technology Group, is an OEM manufacturing giant with an annual revenue of $132.07 billion USD*. Headquartered in Taiwan, Foxconn has 1,290,000 employees.
Employees say:
"Because the head office is in China, they expect you to stay until 9 or 10 pm so that the head office can have a teleconference when it's convenient for them." - Quality Engineer.
"I was expected to create a Houston-based regional team, but when the economy took a downturn, the Houston site was slowed down. I was asked to either relocate to Juarez, Mexico or travel more than the 50% I was already doing. I elected to look for something with better work-life balance opportunities." - Anonymous Employee.
"Long hours, overtime every day, lack of exposure to new technologies. Wish they would not take employee's hours for granted." - Network Software Engineer.
---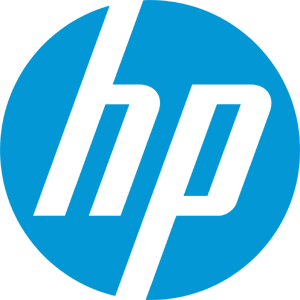 Good old HP builds personal computers and servers, and has an annual revenue of $111.45 billion USD*. An iconic brand in the industry, HP is based in Palo Alto, California, with 317,500 employees.
Employees say:
"Relaxed work environment - no punch cards, freedom to work from home." - Anonymous Employee.
"Benefits such as the insurance coverage, life insurance, the life-work balance of allowing people to work from home. This alone is worth so much, allowing people to have a life and work at the same time." - Anonymous Employee.
"True training is unheard of and (company shows a) "churn and burn" attitude towards its technical staff. I feel that I was fairly paid for the work that I did, but my work/ life balance suffered greatly." - Anonymous Employee.
---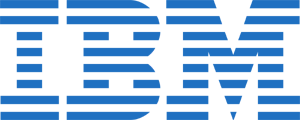 5. IBM
They don't get much bigger or better known than IBM. The computing services and mainframes giant has an annual revenue in excess of $99.75 billion USD*, and currently employs over 433,362 employees.
Employees say:
"IBM is an excellent place to work. It provides flexibility and the freedom to work. It has been a challenge! I've been in IT for over 20 years now and I find the job rewarding. I am grateful I have been able to witness so many fascinating changes in technology over the years and find it exciting to keep learning more." - Systems Administrator.
"As a Senior Software Engineer, you get to design and architect software solutions and it's a satisfying feeling to be able to see those designs implemented and working just how you imagined they will. Sometimes though, the hours get long and you miss out on some family time, but if you love what you do you'll find a way to make it work. It's very important to maintain a balance between your work and family." -  Senior Software Engineer.
---
6. Microsoft
The Business Computing leader, Microsoft has weathered all nature of storms over the years and now has an annual revenue in excess of 86.83 billion USD*. Headquartered in Washington, USA, Microsoft currently employs more than 128,076 people.
Employees say:
"Microsoft is a good company to work for with plenty of resources to help you succeed in your career. The pay and work/life balance is above average for the work being done." -  Anonymous Employee.
"I've worked for Microsoft for 5 years. It was an amazing learning experience. I became pretty independent and self-reliant and learned a lot from many of my coworkers. The company tries to keep its employees as happy as possible and the benefits are awesome. The company also worries a lot regarding work-life balance. They won't overwork you." - Anonymous Employee.
"The company benefits are amazing, the work-life balance is good. The day in the life of a Desktop Support Adviser is a crazy one. Imagine having to solve 15-25 technical appointments in 15 minutes or less. Then imagine your supervisor asking you to maintain top sales with the floor salesmen. Yeah, really. It is a chaotic work environment, plenty to do, plenty to see, plenty of problems that need to be solved." - Anonymous Employee.
---

7. Amazon.com
Currently the top online retailer in the US, Amazon pulls in at No. 7 on our list, with an annual revenue of $74.45 billion USD*, and is home to some 132,600 employees.
Employees say:
"There was little room for life outside of Amazon.com. 60+ hour weeks were common during non-peak season with 70+ hour weeks being the norm during peak season. (I wish the company would) Realize there is life outside of Amazon. It would reduce manager burnout and turnover." - HR Manager.
"Overall the company is a wonderful company to work for. I have only two negative things to say: work-life balance is extremely poor compared to other companies I've worked for, and compensation is much less than equivalent roles I've had in other companies." - Anonymous Employee.
---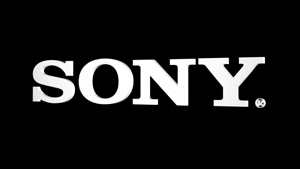 8. Sony
The international wizard of electronic devices and personal computing, Tokyo-based e-giant Sony pulls in over $72.34 billion USD* annually, and employs 146,300 people.
Employees say:
"I like: employee empowerment, peer support, company culture, work life balance, work from home choices!"- Staff Software Engineer.
"Low pay for this company size and no work-life balance." - Controller.
"I like the fact that at Sony, you get to work with high caliber people, enjoy a flexible work environment and work on state of the art technology."- Lead Engineer.
---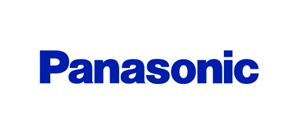 9. Panasonic
Known for the unmatched quality of its electronic devices and components, Panasonic has an annual revenue of $70.83 billion USD and has over 293,743 employees.
Employees say:
"The pay is great, and the company was flexible with hours, which is great for work-life balance. The environment encourages developing new process and technology. They acknowledge each individual and their ideas brought to the company." - Test Engineer.
"I wish the company would be more open to ideas and suggestions from salespeople in the field. I felt helpless to control my work life as the response level from HQ was zero." -  Account Executive.
---

10. Google
Coming in at No. 10, the all-seeing, all-knowing Google is poised for world domination in the search engine and internet advertising industries. With an annual revenue of $59.82 billion USD* and in excess of 53,546 employees, Google is truly a global force to be reckoned with.
Employees say:
"Google is a highly competitive work environment. Innovation and Google are connected in every aspect of their existence: goals, work-life balance, performance, and technology." - Media Coordinator.
"I've been working in Google LA for my summer internship. The people there are all nice to work with. You can learn a lot when you study all the internal tools. You can also balance your life and work easily. I really recommend working in Google!" - Software Engineering Intern.
"I found it to be a very good company to work. There are a lot of smart people working for this company. The compensation is very good and the work-life benefits are also excellent. I like the fact that we get free food for breakfast, lunch and dinner. I feel they do try to make a genuine effort to take care of their people." - Anonymous Employee.
* Annual revenue is based on 2013-2014 figures.
---
Natasha Rhodes is a careers expert and writer for CareerBliss, an online career community dedicated to helping people find happiness in the workplace. Check out CareerBliss for millions of job listings, company reviews, and salary information.