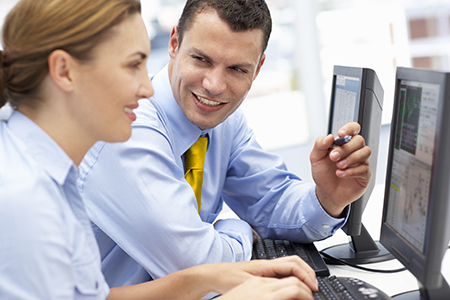 Unhappy at your job? You might want to consider becoming a research or teaching assistant! Based on our analysis of hundreds of jobs, research/teaching assistants said they were the happiest overall.
The people they work with, organizational culture and work freedom are three of the most important factors that directly influence their happiness. It must feel good to help shape and mold our future through education.
If research or teaching isn't your cup of tea, take a look at these top 20 happiest jobs in America for 2014.
Our friends at Business Insider asked us to analyze our online job database of over 450 different job titles and 57,000 CareerBliss reviews over the past year to determine which jobs are the happiest.
Professionals across all industries rated how they felt about their jobs on a scale of one to five. They rated how they felt about eight factors: work-life balance; relationship with coworkers; work environment; job resources; compensation; growth opportunities; company culture; and daily tasks.
Here it is!
The CareerBliss Top 20 *Happiest Jobs for 2014
*Based on salaries submitted by CareerBliss community members