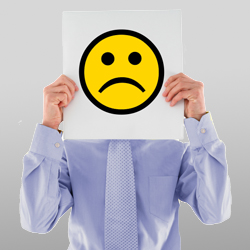 If on-the-job happiness is your goal, you probably should think twice before working as an IT director, senior Web developer or a law clerk. Those jobs made it on to CareerBliss' list of the Top 10 Most Hated Jobs. According to CareerBliss data, people who work in these fields are dissatisfied with how much money they make, the hours they work and their chances for advancement, among other factors.
Top 10 Most Hated Jobs
Methodology:
CareerBliss analyzed hundreds of thousands of employee generated reviews from 2011 to determine the top 10 hated jobs. To be considered, a minimum of 20 reviews for each job type were required. Of the reviews submitted by professionals, these jobs ranked lowest for employee happiness.
* CareerBliss rating is an average of employee reviews. Reviews evaluate key factors that contribute to the overall happiness in the workplace. Scores are rated 1 through 10.