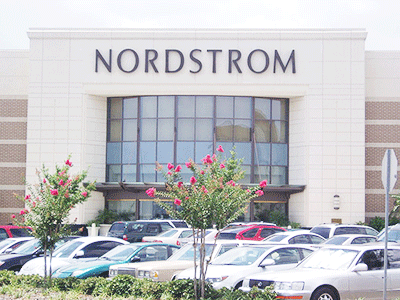 Amazing customer service has always been synonymous with Nordstrom. They've built a strong reputation around personal assistance, luxury brands and a fantastic return policy (they'll take anything back!).
Have you heard the legendary Nordstrom tire story? Legend has it that a man in Anchorage wanted to return a set of tires he bought from a store that used to be located at a spot that now houses a Nordstrom.
"After some discussion, the Nordstrom store manager decided to allow the customer to return the tires there," according to Biz Journals.
Nordstrom doesn't even sell tires! Whether or not this story is true, Nordstrom's customer service is pretty outstanding.
We can't help but wonder, though, if Nordstrom employees enjoy working in this kind of customer-centric culture? To find out, we took a dip into CareerBliss' company reviews written by Nordstrom employees. Check out the good, bad and advice just for you!
What do you dislike about working at Nordstrom?
"The hours were not fixed and not flexible as I would like them to be." – Salesperson
"When trying to work your way up (or down) from the floor, you can get the feeling that there's some politics. And, you better know someone in the corporate area, because it's a challenge to get off the floor." – Sales Representative
"Employees at Nordstrom always have to present Nordstrom's image, which is what corporations are about, but at the same token, some of the employees do not earn enough money to buy expensive clothes and may feel that they spend more money on looking good than paying their bills. I do understand that employees get discounts, yet there should be some kind of policy for employees to get more discounts at a certain time of a year." – Regional Manager
What do you LOVE about workin
g at Nordstrom?
"What I most enjoyed about Nordstrom is the deep level of loyalty customers have. I enjoyed the customer service and sales expectations. My deepest level of satisfaction came while working with breast cancer patients, as we provided services within the lingerie department." –Fit Consultant
"What I like most is that my managers were always helping us." – Waitress
"I like the high energy teams working toward common goals, and fun technologies solving old problems." – Senior Web Developer
"Nordstrom is a very solid company, with room for growth and advancement." – Financial Planner
Advice for Friends Who Want to Work at Nordstrom?
"My biggest word of advice for others interviewing is be ambitious and you will succeed in sales at Nordstrom! The possibilities are there if you want to get into management." –Fit Consultant
"Know why you want to work for Nordstrom as opposed to any other retail store, and understand the balance between teamwork and competitive individuality. – Sales associate
"Go in with a positive attitude. Nordstrom can help you thrive if you're passionate about what you do." – Cosmetic counter manager