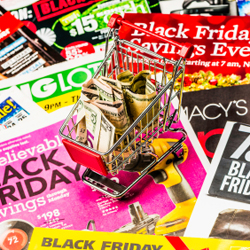 When Black Friday (or, is it Thursday, this year?) rolls around, most people are thinking about scoring great deals. If having pleasant holiday shopping experiences also is on your wish list, however, it helps to know which major retailers keep their employees the happiest.
What luck! CareerBliss just unveiled its Happiest Retailers in America for 2012 list. We analyzed more than 10,000 employee-submitted company reviews, evaluating the key factors that affect happiness at work – such as work-life balance, senior management, compensation and job security.
"Happy retail employees tend to provide a happier customer experience and also help influence their fellow co-workers," CareerBliss CTO and co-founder Matt Miller said. " Among the top ten retailers, we saw that employees ranked their coworkers as a large factor on their overall happiness at work. They say laughter is contagious – so is happiness in the workplace, according to our data."
Nordstrom, known for its service-oriented culture, took the top spot for the second year in a row.
"[I like] the idea that you can really grow with the company, people are always willing to help you grow," said one Nordstrom employee.
Another said: "They gave me the foundation I needed to become successful in marketing, loss prevention and retail in general. They have a great rapport with the consumer and their employees."
Here's the full list:
CareerBliss' Happiest Retailers in America 2012 
BlissScore accounts for overall ranking of ten factors for work happiness on a scale of 1-5.
Methodology: The CareerBliss data evaluates the key factors that affect work happiness, including work-life balance, one's relationship with his/her boss and co-workers, work environment, job resources, compensation, growth opportunities, company culture, company reputation, daily tasks, and job control over the work that performed on a daily basis. The data account for how an employee values each factor as well as how important that factor is to the employee's overall happiness. Each review is given an average score indicating where the company places between one and five. All assessments are derived from 2012 employee-generated reviews. For the purpose of this data – more than 10,000 independent employee reviews were assessed.