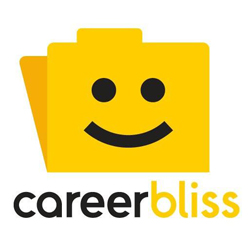 Do you love your job? Find out if your job is one of the happiest. Each year our team digs through thousands of independent employee reviews and analyzes the CareerBliss Happiest and Unhappiest Jobs. We calculate factors such as workplace culture, management, environment, and rewards to determine their overall happiness or bliss score.
Did your job make the list? Checkout our list and tell us if you agree.
---
CareerBliss Happiest Jobs in America -- 2016
CareerBliss Unhappiest Jobs in America -- 2016
About CareerBliss
CareerBliss is a unique online career community designed to help everyone find happiness in the workplace. An information hub for everyone who works—employers, job seekers and recruiters—CareerBliss offers the ability to find out what constitutes happiness, to seek out new jobs, or to improve upon a current job using our PhD Board of Advisors. CareerBliss offers more than six million independent company reviews and salary comparisons, and more than three million job listings.