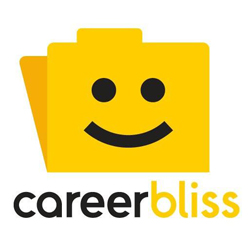 Do you run a school or work in a restaurant? School principals and executive chefs top Careerbliss' Happiest Jobs list for 2015. On the other end of the spectrum, security guards and sales personnel seem to have the least happy jobs, as reported by CareerBliss users.
CareerBliss analyzed more than 25,000 independent company reviews posted on CareerBliss.com to determine the happiest and unhappiest jobs.
Check out the full lists (BlissScores are on a scale of 1 to 5):
---
CareerBliss Happiest Jobs in America -- 2015
CareerBliss Unhappiest Jobs in America -- 2015
Methodology
CareerBliss evaluates the key factors that affect an employee's work happiness including: the person one works for, the people one works with, the support and rewards one receives, the growth opportunities available to a person, the company culture and the way one works and handles their daily tasks. CareerBliss analyzed independent company reviews from January 2013 to 2015.
Meet America's Happiest Employees
Says Joy Isbell, an Elementary School Principal:
"Being a principal means greeting 150 eager faces every morning, regardless of who was hugged, fed, or loved. It means making decisions which improve reading comprehension scores or number sense. I get to problem solve, console parents, support teachers, go to meetings, acknowledge success, and enforce positive behavior. I help feed 150 bellies, sometimes four times a day. Band aids, budget reports, Purchase Orders, signatures, flag salutes. I run with students, read to them, talk with them, listen. Same with staff. If I'm lucky, I get to wear a cape and run into a sea of screaming kids to AC/DC. I have the most powerful job in the world. I'm a champion for kids. For our future. Who wouldn't be happy doing that?"
Rose McIntyre, Elementary School Principal, had this to say about her job:
"Being a principal is a wonderful and rewarding job, however it is not easy and can be very stressful. I do believe it has to be one of the best jobs out there. I love it for so many reasons.
1. I love to learn and as a principal I continue to learn and develop as an educator daily.
2. It's not just about office referrals and suspensions, it's about helping children learn right from wrong and to learn from their mistakes.
3. It's fun. I get to work with children and teachers every day, I get to reward good behavior and academic success and have fun doing it.
4. It is so gratifying to set goals with students and staff and to celebrate the success when they are met.
5. I get to positively influence an entire organization and I get to be an instructional leader. I get to teach my staff research based practices to improve student learning and help them go from good to great.
I could go on and on about all of the wonderful aspects of being a principal, but bottom line is that it's all about the KIDS!!!"