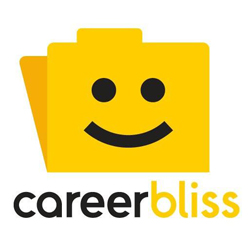 Have you bought or sold property lately? Chances are your real estate agent is happier than you are – at least when it comes to work.
We took a look at more than 65,000 reviews submitted by employees in 2012 to determine the happiest and unhappiest jobs in america. In the reviews, workers rate several factors that contribute to job happiness, such as company culture, compensation and the work they do.
Real estate agent topped the happiest list.
"Right now, it is a seller's market so the real estate agent's cost of advertising and marketing is very low and commissions are high. Happy times," CareerBliss co-founder and CEO Heidi Golledge said in a Forbes article showcasing the data.
The least happy job?  Associate attorney (which has the highest average salary of all the jobs included).
"Associate attorneys stated they felt most unhappy with their company culture," Golledge said in the Forbes piece. "In many cases, law firms are conducted in a structured environment that is heavily centered on billable hours. It may take several years for an associate attorney to rise to the rank of partner."
Check out the full lists (BlissScores are on a scale of 1 to 10):
CareerBliss Happiest Jobs in America -- 2013
---
CareerBliss Unhappiest Jobs in America -- 2013
Methodology 
CareerBliss data evaluates the key factors that affect work happiness including: work-life balance, one's relationship with his/her boss and co-workers, work environment, job resources, compensation, growth opportunities, company culture, company reputation, daily tasks and job control over work performed on a daily basis. The data accounts for how an employee values each factor.  Each review is given an average score indicating where the company places between one and five. The data is comprised from more than 65,000 independent company reviews from 2012.
What has changed? See our 2012 Happiest and Unhappiest Jobs in America.