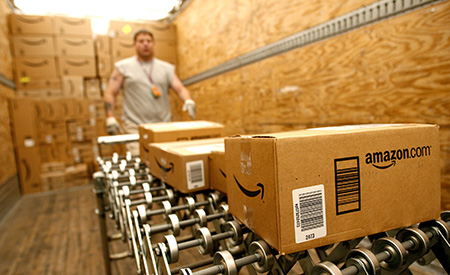 Very few companies are as methodical and stringent with its hiring process as Amazon is. For as long as Amazon's been around, its hiring decisions are uniquely dependent on a troop of existing employees.
Rather than appointing the traditional department heads to make hiring decisions, Amazon's CEO Jeff Bezos relies on the "Bar Raisers" to help in hiring. Bar Raisers are existing employees who have a strong handle on Amazon's culture and talent requirements.
And it's no cake walk to pass their test!
"They don't just hire the best of what they see; they're willing to keep looking and looking for the right talent," according to a recent investigative piece by the Wall Street Journal. "With a word, they can veto any candidate, even if their expertise is in an area that has nothing to do with the prospective employee's."
At 110,000 employees, this can be a really time consuming method of doing things. "To become a bar raiser, a worker generally must have conducted dozens or hundreds of interviews, gained a reputation for asking tough questions and identifying candidates who go on to be stars," the Wall Street Journal reports.
In short, Amazon is truly dedicated to find only the best candidates. In fact, they're willing to pay more for this often pricier method of hiring. "It can be an expensive process because it takes longer, but think of how expensive it is to hire the wrong person," John Vlastelica, a former Amazon employee told Fast Company.
To dig in a little deeper at Amazon's unique corporate culture, we scoured the web for unique insights, including over a hundred reviews written by real Amazon employees on CareerBliss.
Check it out:
What do you LOVE about working at Amazon?
"There are many things that I really enjoy about Amazon, namely, the fact that you get to work around some of the most intelligent people, due to our high hiring bar. I also love the fast-paced environment." – Senior Recruiter on CareerBliss
"The overall culture of the office is energetic and very conducive to working hard and playing hard. Amazon is very customer focused and also cares about its employees and strives to keep both sides motivated and happy." – Regional Marketing Executive on CareerBliss
"Employees are treated as absolute equals in the workplace and every single person has a significant impact on the final product.  When you come to work at Amazon you know you are going to do some amazing things, and every one of your co-workers is going to support you (to the extent that their role permits)." – Jim Skinner, senior TPM at Amazon Instant Video on Quora.
"Amazon employs a lot of very smart people, the work culture there is very much driven by efficiency, and there isn't a ton of management overhead." – Kevin Saito, former Amazonian on Quora.
"I liked working with some of the smartest people on the planet." – Head PHX Developer on CareerBliss
What do you dislike about working at Amazon?
Tips for Folks Who Want to Become an Amazonian?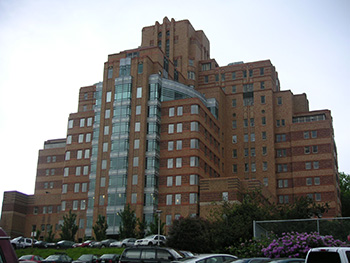 Photo credit: Wikimedia Commons and Amazon's Press Kit