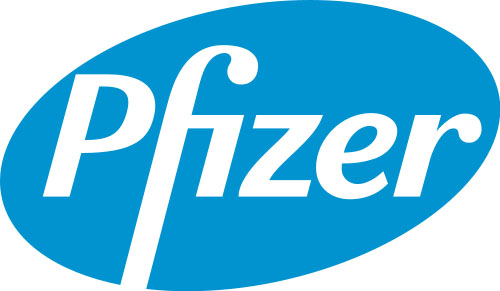 Pfizer sure knows how to keep its employees happy.
In case you missed it, CareerBliss released its annual ranking of the 50 Happiest Companies in America just last month, and Pfizer held the crown at the coveted No. 1 spot for the second time in a row!
Kaiser Permanente made great strides in the last year as new employee ratings sky rocketed from No. 15 to No. 2. And the team at Texas Instruments made their grand appearance on the CareerBliss happiest list for the first time ever!
Here at CareerBliss, we believe happiness at work is the key to a successful life and we want to recognize companies that prove to be treating their employees well!
So, here's a closer, deeper look at the Top 3 Happiest Companies for 2014, including benefits, salaries and fascinating quotes from real employees! Please note: CareerBliss reviews are anonymous to protect employees.
Ready for a happier career? These five companies are a great place to start applying. Think your company should be on the list? Submit a quick review (and get your team to write one too!).
The leading pharmaceutical corporation is headquartered in New York City, with a research branch in Groton, Connecticut.  Pfizer's ultimate goal is to help make the world a healthier place.
Of course, they start with their own team!
Some of Pfizer's Awesome Perks:
Customized health plans
Strong flexibility to lead a balanced life
Access to groundbreaking technological
Cross-functional exposure (e.g. marketing execs often work next to brilliant scientists.
What Employees Love About Pfizer:
"Great company, as an intern, they throw you in and hopefully you will survive and learn a great deal." – Software Development Intern
"Pfizer offers great salary and benefits to its employees. This includes a top-notch severance package, which is reassuring because there have been layoffs every year since 2005. I have been in field sales for 18 years. The vast majority of first-level managers I have met are helpful and encouraging, genuinely committed to the success of the individuals on their teams." –  Anonymous
"
There is great support from managers. I like being trusted to work independently and given the right to participate in decision-making.
" –
Technical Project Manager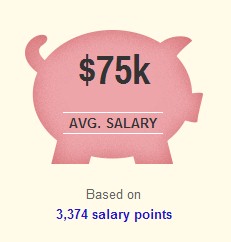 Based in Oakland, Kaiser Permanente is another healthcare organization that keeps its employees feeling happy!
It operates in nine states and D.C. as the largest healthcare organization in the country. Here's part of why it's also the second happiest company this year!
Some of Kaiser's Awesome Perks:
Benefits plans are designed to keep you healthy.
Generous vacation  and sick days
Tuition reimbursement and other education opportunities
"
I have worked at Kaiser Permanente since 2007. I find that they are a great place to work for. They have molded me into the worker I am today..." –
Lab Assistant
"They worked with state of the art technology, and applied to improve member experience." – Technology Consultant
"The people. Feels like a family, and are very supportive of you and your visions." – HR Assistant
See More Kaiser Permanente Reviews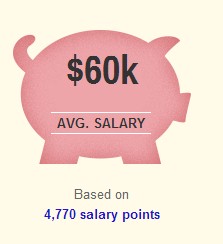 See More Kaiser Permanente Salaries 
Texas Instruments is a huge semiconductor design and manufacturing company that supplies integrated circuits, calculators, digital signal processors and other cool tech products. Headquartered in Dallas, the company values innovation above all.
Some of Texas Instruments' Awesome Perks:
A comprehensive benefits package, including financial, health, income protection, work-life—the whole shebang.
Profit sharing
Matched 401k
What Employees Love About Texas Instruments (TI):
"I have worked at TI for the last 13 years. TI is a good and financially solid company. I have learned a lot there and made a good living. Its main limitation is the lack of stability of the middle management team resulting in technical brain drain." – Anonymous
"Very broad product portfolio, diverse people and generous with its employees." – Product Development Engineer
"I like the team-work environment that texas instuments has and also my work area." –
Senior Failure Analysis Engineer
 See More Texas Instrument Reviews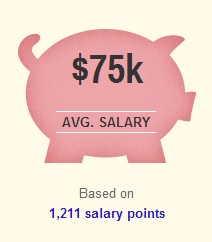 See More Texas Instrument Salaries
The CareerBliss 50 Happiest Companies annual ranking is based on real employee reviews. Data scientists analyze thousands of data points that were submitted from employees. Folks ranked how they felt about their companies, specifically in 10 happiness factors, like the people they work with, support they get and the rewards they receive.