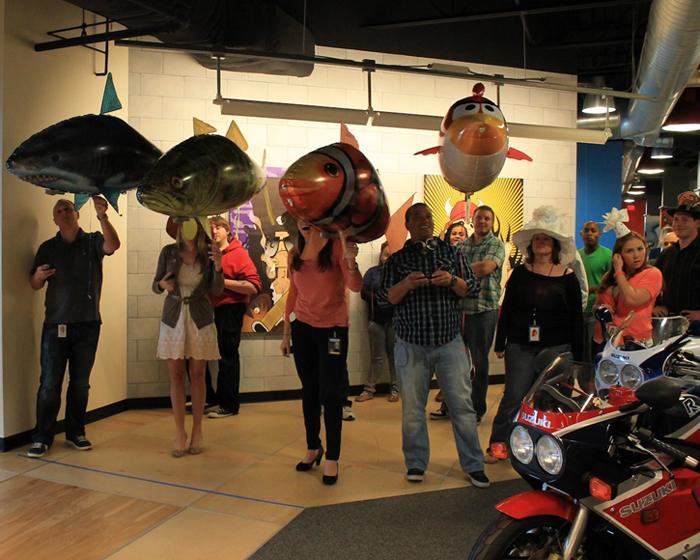 Landing in the top spot on Forbes' list of "America's Most Promising Companies" for 2013, 3Cinteractive is a mobile platform company that gives clients the expertise and technology for an interactive connection to over 100 million users around the world.
Based in Boca Raton, Fla., 3Cinteractive was founded in 2005 by a bundle of pros in the telecommunications, e-commerce and data networking industries. The founders were guided by three principles:
1. Build a sustainable company in the emerging market for enterprise mobile services.
2. Create a great culture that focuses on the personal and professional development of our team.
3. Do important work for quality clients.
"When we set out to build this company one of the three core principals was to create a great culture that focuses on the personal and professional development of our team," says CEO John Duffy. "We invest the time and resources to ensure our people are developing the skills and experience they need to be successful for the rest of their career."
On the 3Cinteractive Culture
Our culture is about focusing on our people. 3Cinteractive's success is 100 percent the result of having the most talented team in the mobile industry. Since our founding, we have worked to create and maintain a culture built around respect, loyalty, teamwork, passion, development, innovation, high standards of success and, most importantly, having fun and enjoying what we do.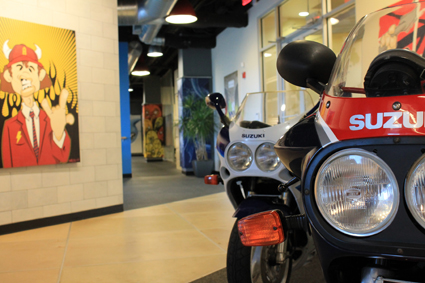 "It's awesome to be a part of a culture and group of people who genuinely care about your personal and professional happiness and development," says Katie Bradley, graphic design and Web manager.  "I love the looks on people's faces when they ask about my job and I tell them all the amazing and fun things that happen here every day. Is it bad that I like to hear they're jealous of my job?"
Our communication style, starting with our founders on down the organization, is to be as open and transparent as possible. We are growing extremely fast as a company, constantly adding new people and we work in a rapidly evolving industry. So we put a great deal of emphasis on over communicating to our team to make sure we are all pulling in the same direction.
"It's all about the opportunity to work with great people and 3Cinteractive is focused on delivering a first-class experience in all aspects of the company's culture," says Jesse England, VP of sales. "There is nothing quite like working with the brightest, most driven and creative people in the technology space. I can say without a doubt that my experiences here have spurred both professional and personal growth that will impact the roadmap of my life in the most positive and meaningful ways. Thanks 3Ci for letting me be a part of this fun and exciting adventure!"
The 3Cinteractive Office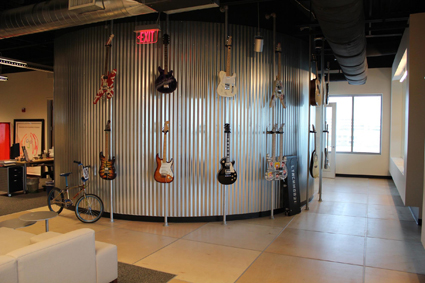 When we moved into our new office, we went to great lengths to make sure it was not a dry, stereotypical space with bad lighting and ugly cubicles. We wanted to make sure our space promoted collaboration, was as enjoyable, comfortable and creative a work environment as possible, while also reflecting our company culture and personality.
It's themed after an "urban playground," decorated with chain-link fencing, graffiti murals, aged brick, synthetic turf and picnic tables. We have bleachers and several lounge areas for team meetings or just a place to get away from your desk for a few minutes. Also, our CEO builds motorcycles as well as guitars so they serve as decor throughout the office.
Who Succeeds at 3Cinteractive
The type of person that fits into our culture is smart, passionate and wants to make a difference. He/she can work in the framework of the team, is a doer and always remains coachable -- and, they like to have a lot of fun.
"The shared passion, talent, and caring people that make up the 3Ci family make our culture so unique. 3Ci provides a work environment where cooperation and healthy debate of ideas are encouraged," says Alejandro Guerrieri, senior software architect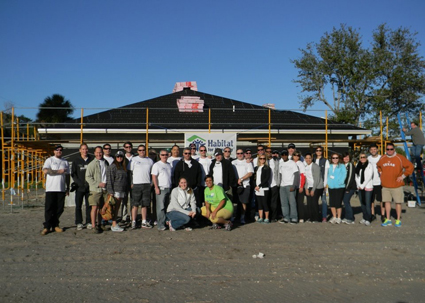 Our culture greatly affects the hiring decisions here at 3Ci. Our hiring process is not easy for that reason. Candidates go through several rounds of interviews with multiple people, precisely to make sure they are a fit with our culture and we would enjoy working with them. If they aren't a fit culturally, even though they may have a great resume, we won't hire them.
3Cinteractive Benefits and Perks
We provide very competitive compensation and benefit packages. As the company continues to grow that will keep improving, giving our employees the opportunity to share even more in 3Ci's success. For example, we are in the final stages of deploying a comprehensive employee stock option plan.
Here are some of the other benefits we offer:
70% employer-paid family medical and dental plans
401(k) plan
Tuition/certification reimbursement program
Employer-paid long-term disability and group term life insurance
Holidays and paid time off
Company-sponsored volunteer opportunities
Employer-provided meals and beverages
Top 3 Reasons to Work at 3Cinteractive
1. The number one reason to work at 3Ci is the chance to work with some of the best and brightest minds in technology. We believe we have the most talented, experienced team in our industry. If you aspire to be considered the same and are up for the challenge of defining the most dynamic industry since the Internet, 3Ci is where you want to be.
2.  Mobile is one of the fastest growing industries in history, and its potential is limitless. The work we do for our clients, who are some of the world's most admired brands, many times has never been done before. This puts 3Ci at the tip of the spear of technology innovation in mobile.
3. The leadership here is the personal and professional development of our people. From day-to-day mentoring and coaching – to providing financial assistance for continuing education – to a comprehensive corporate training program – we want to be sure our people are being put in the best possible position to be successful.
3Cinteractive Honors and Accolades
No. 1 on Forbes' list of "America's Most Promising Companies" (2013)
Two-time Honoree "Best Companies to Work for in Florida" by Florida Trend        magazine (2012, 2013)
Named "Top Workplace for People on the Move" by Sun Sentinel (2012)
Three-time Honoree "Best Places to Work" by the South Florida Business Journal (2011, 2012, 2013)
No. 12 on Forbes' list of "America's Most Promising Companies" (2012)
No. 28 on Inc. 500 list of "Fastest Growing Private Companies in the U.S." (2010)
Named "Business of the Year" by the South Florida Business Journal (2009)
Ranked "Fastest Growing Technology Company in S. Florida" by the South Florida Business Journal (2009)