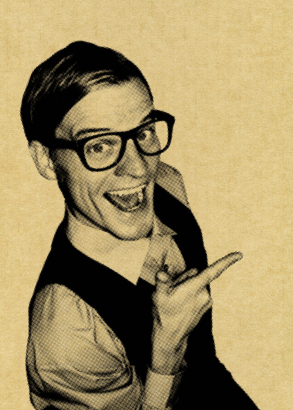 The most popular major out of all majors is (you guessed it) the business major—and by a long shot!
Of the 1,650,000 bachelor's degrees conferred in 2009-10, the highest number of students graduated with a business degree (358,000 to be exact) followed by social sciences and history (173,000), according to the Institute of Education Sciences.
Whether you have a penchant for money-management or maybe entrepreneurship is in your blood or, more commonly, you're unsure what you want to do, earning a business degree empowers you to choose from a multitude of career paths.
We linked up with premium recruiting firm CyberCoders and looked at our database of jobs to find out which job titles (specifically for you, business majors!) have the most openings right now. Check 'em out:
1. Business Analyst -- Business analysts are a sizzling commodity right now. Companies are looking for business-savvy folks to use tools, strong communication skills and — of course — analytics to ensure that operations run smoothly. Average business analyst salary: $69,000.*
2.
Account Executive -- 
If you're looking into an account executive position, be sure to toot your horn about any experience you've had dealing and communicating with customers! Account executives are the key between clients and companies, serving as a primary contact.
Average account executives salary: $59,000.
3. Sales Manager -- It's up to you, as sales manager, to head up the goals, process and training for sales representatives. You've got to be a super salesman, leader and a problem solver! Average sales manager salary: $64,000.
4. Financial Analyst -- Companies depend on financial analysts to make excellent, insightful forecasts of the company's finances. You've got to be stellar with databases and numbers—analyzing financial reports and making fantastic recommendations to help the company. Average financial analyst salary: $57,000.
5. Marketing Manager -- The marketing manager is the mastermind behind all marketing techniques. This could include social media techniques, advertising or promotional or all of the above!  Average marketing manager salary: $64,000.
6. Sales Agent -- A competitive attitude is a valuable asset for sales agent. Companies are looking for those who want to go above and beyond to become the best salesmen in the business! Of course, a lot of these jobs are commission-based. Average sales agent salary: 45,000.
7. HR Representative -- Folks in human resources are the backbone of any organization. They do the hiring, processing and maintaining the well-being of employees. Average human resources salary: $65,000.
8. Operations Manager -- Operations management requires managing program budgets, establishing policies and overseeing all the financial management and planning. Operations managers are a pillar on which the organization stands! Average operations manager salary: $61,000.
9. Auditor -- Attention to detail is key for folks looking to succeed as an auditor. The auditor's primary mission is to ensure any given data is free of violations, fraud and complies with industry regulations. Average auditor salary $42,000.
10. Investment Banker -- It's up to investment bankers to be well-versed on stocks, bonds and other investments. Whether you're seeking out venture capital or selling stock, you've got to have knowhow on economic trends and policies.  Average investment banker salary $64,000.
*Salary averages are based on salary information submitted by CareerBliss users.