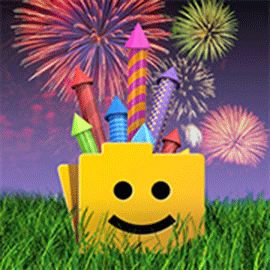 In honor of America the Beautiful, let's take a few minutes to shed light on your inalienable rights to the pursuit of happiness at work!
While some days might feel like you're glued to your office chair, there many things we often take for granted and overlook while complaining about our jobs.
When you're swamped with meetings and deadlines, it's easy to lose perspective on the little things that we're free to pursue at work to make our jobs a little bit happier.
To help, here is a mini Workplace Happiness Bill of Rights. Happy Independence Day, CareerBliss Community!
1.  The Right to Actually Use Your Vacation Time
Relax! Too many hard-working Americans neglect to actually use their vacation time. To be exact: 57 percent of workers had unused vacation time leftover by the end of 2011, according to CNN.
As long as you plan, organize and do these things before you leave for vacation, you can always catch up on your work. Plus, you'll be able to do it much more productively with a relaxed mind (and a tan won't hurt)!
2 The Right to Take Breaks
Lunch breaks, inspirational breaks, ping pong break – whatever you want! Remember that the work day is a marathon, not a sprint. Studies have shown that taking breaks always results in higher productivity than if you worked 8 hours straight. Try these and other similar ways to work smarter, not harder! And, please, get away from your desk during lunch. If you're just too busy, start with squeezing a break at least once a week.
3. The Right to Celebrate Your Small Wins                                                                           
Scored a new client? Accomplished a huge project? Revel in your win! Remember that you have every right to take a few minutes to celebrate your win before you move onto your next big assignment. Tell your neighbor. Splurge on some celebratory pie!
4. The Right to Grow Through Feedback
Feedback is an essential part of your professional growth. So, rather than dreading your performance reviews, ask for as much feedback as possible throughout the year. By doing this, you're exercising your right to grow professionally and keep getting better and better at your job. This is a true recipe for happiness and success!
5. The Right to Make Someone's Day
Helping other people is a surefire way of exercising gratitude and happiness at work. Check out these
10 little ways to spread happiness
at work. This is the easiest way to spread happiness all around and make yourself feel a little better too!