Welcome back to Resume Tip Tuesday! Come to CareerBliss every Tuesday for a brand new resume tip to help you in your job search. Check out the archive for resume tips galore!
---
Stop me if this sounds familiar. You're applying online for a job you're really excited about, adapting your resume to fit the job description. But it's late, the final submission date is tomorrow morning, and you have chronic writer's block.
In desperation, you fill your resume chock-full of stock expressions, hoping that if you can't be original, at least you'll sound professional. You scan the page and it looks acceptable, so you cross your fingers, close your eyes and hit 'Send.'
In the morning, you review your submitted resume and cringe.
Resist the Temptation - At All Costs 
Most of us have probably been guilty of word-burnout at one time or another. But filling our resume full of 'fluff' (as recruiters call excessive use of stock phrases) is not a good start to your relationship with your new employer.
Meaningless buzzwords are not your friends. The first problem with clichés is they are so over-used they have all but lost their original meaning. Instead, the encourage skim-reading on the part of the recruiter, as they'll have read the word or phrase so many times it has become meaningless to them.
The second problem is they're so generic they fail to distinguish one candidate from another. If you and eleven other candidates all have the same qualifications and all use the same buzz-words – what do you have in reserve that will set you apart from all the other candidates?
The third - and worst - problem is that use of clichéd words or phrases prove to the employer that the applicant using them is unoriginal, unimaginative or just plain lazy.
"Nearly everyone is guilty of using buzzwords from time to time, but professionals are evaluated increasingly on their ability to communicate," says Paul McDonald, Senior Executive Director of the international professional placement agency Robert Half. With "excellent communication skills" reliably topping the list of soft skills every employer desires in a new hire, being dull and unoriginal in your first contact with the company can be a career-killing blow.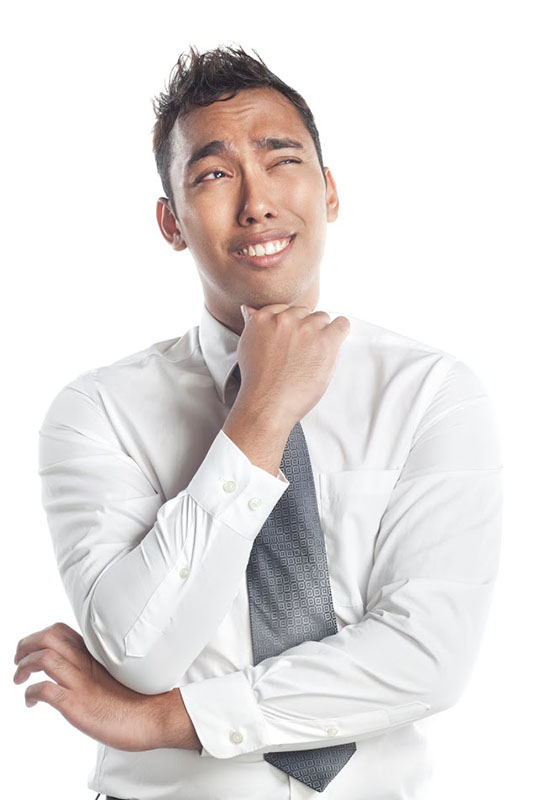 What job-seekers need to focus on are their unique, individual accomplishments, on achievements and successes which are specific to them and to them alone - not on general abilities and characteristics which they likely share with most other candidates.
Ask a Recruiter: What Are Your Most Hated Buzzwords? 
What are the most often-used clichéd words and phrases? Here are some of the worst offenders, according to recruiters:
Go-getter: This supposedly implies that you are outgoing, energetic and full of initiative. But anyone can claim this - what employers want to see is proof of how your initiative benefited your organization, and how it will add value to the company you're applying to.
Hard Worker: This is one to be avoided at all costs. Employers automatically assume that every applicant is willing to work hard - by singling it out as a specific skill you are implying that it is optional rather than essential. "Give concrete examples of how you've gone the extra mile, rather than using a non-memorable cliché," advises McDonald, over at Robert Half Recruitment.
Highly Qualified: Using general terms like "highly qualified" or "extensive experience" doesn't make you seem better-suited for the job - they're so bland they could even have the opposite effect, McDonald believes. Instead you need to focus on how your previous training and experience can be utilized in the new role.
Results-Driven. This is a meaningless phrase unless you can describe what you actually did to achieve results, and what those results were. After all, a dog digging a hole can be accurately described as 'results-driven.'
Team Player. "Who doesn't want to be a team player?" says McDonald. "If you're not a team player, you're probably not going to get the job." This term certainly won't distinguish you from other applicants. He suggests you use an example of how you saved your company time, money and resources through a team project or by working in collaboration with others. Again, use specific example rather than just claiming to be team-oriented.
People Person: Again, this is a meaningless cliché as it can't be proved. As Rachel Gillett of Business Insider says: "Recruiters have heard these phrases so many times they're likely to feel their eyes glaze over as soon as they see them."
Ambitious: It makes no sense to use this word on a resume. Rita Friedman, a Philadelphia-based career coach, explains why. "It can imply that you're targeting this job now, but will quickly be looking to move up in the company because you won't be satisfied in the role, leaving the employer stuck with doing a new job search in the very near future."
Seasoned. "Not only does this word conjure up images of curly fries," says Friedman, "it is well-recognized as a code word for 'much, much older' than the average applicant."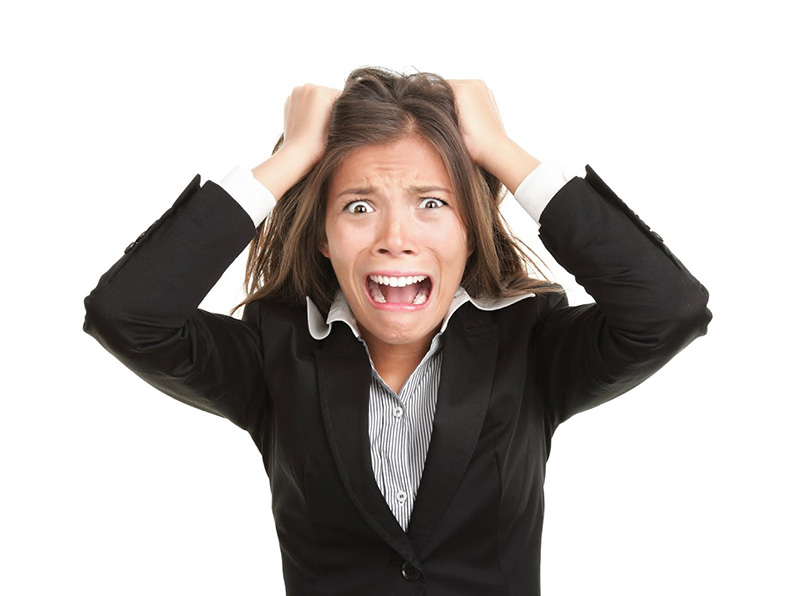 Other Overused Phrases to Avoid ("Like the Plague")
Responsible For: Alyssa Gelbard is the founder and president of the career consultation firm Resume Strategists. She says that expressions such as "responsible for", "duties included", "acted as", "oversight of" and so on are superfluous - all they do is waste space. On your resume, you have a paltry one or two pages to sum up a lifetime's career. Don't waste a single line of it. "Be direct, concise, and use active verbs to describe your accomplishments," she advises. So instead of writing "Responsible for training interns" or "Acted as team leader", simply write "Trained interns" or "Led team".
References Available Upon Request: This is an outdated phrase used by older generations. Using it may unwittingly reveal your age if you're an older applicant, or appear that your mother wrote your resume for you if you're younger. "If you progress through the interviewing process, you will be asked for personal and professional references," says Gelbard. Adding this phrase is another example of wasting space on your resume.
Email and Phone: There is no need to put the words "Phone" or "Email" by these contact details on your resume, in the same way you wouldn't put "Name" or "Address". It's obvious what they are.
Acronyms: Even if an acronym is one which is well-known in your industry, never assume the person who initially reads your resume will automatically know its meaning. Even if you're applying to work at (e.g.) a tech firm, the first reader of your resume will likely be an HR manager who is responsible for filling positions across all departments, not just yours. So always write the name of any technical or specialist term out in full and put the initials in brackets afterwards, for example: Computer-Aided Design (CAD) Operator or Content Management System (CMS) Specialist. After the first usage of the term - starting at the top of your resume - you can then just write the abbreviation for the rest of the document. There is no need to write it out in full each time and add the bracketed abbreviation. Aside from it being clunky and awkward, you'll very quickly annoy the recruiter and waste more of that precious space on your resume.
Text Speak: This may seem obvious, but as most of us text far more than we write emails, it's too easy to find the sort of abbreviations used in texts creeping into our more formal communication. Most recruiters will be able to tell you a story or two about the ghastly emails they so often receive from younger applicants chock-full of texting terms. Some text-talk "No-Nos" are self-evident, such as using "u" for "you", but it is all to easy to write symbols, such as "&" instead of "and", or "@" instead of "at", if you have become accustomed to doing so in texts and social media. As Gelbard points out, a resume is a formal document, so it is essential to use professional business language at all times.
 And the Winner is.... 
You can add to the list of phrases to avoid this one final culprit, which Paul McDonald says is his pet peeve:
Hit the Ground Running. "The expression is unnecessary and doesn't add value," he says. "A recruiter isn't going to be able to place you if you're not eager to start the job and you aren't committed." Besides which, what employer wants to hire someone who states on their resume that they will take a year to train and get up to speed? Think about how obvious it is that no applicant would ever write this, and understand why stating the opposite is similar to writing that you "Have a heartbeat" or "Wear pants to work." Moral of the story: if it's an obvious requirement for any job you can think of, don't add it.
Remember that every recruiter and employer will have their own particular bugbears - words and expressions which really grate. So if you use a cliché, you take the risk of your resume being singled out, but not for the reason you hope it will be.
The key to success is to use direct, concise, and above all original language to demonstrate abilities which are of especial interest to potential employers, such as skills relating to profit, economy, efficiency, and communication.
If you focus on what makes you unique, not on what makes you similar to every other candidate, your resume will stand in a class of its own.
---
Tune in next Tuesday for more great resume, cover letter and interview tips! Same time, same place!