Welcome back to Resume Tip Tuesday! Come to CareerBliss every Tuesday for a brand new resume tip to help you in your job search. Check out the archive for resume tips galore!
---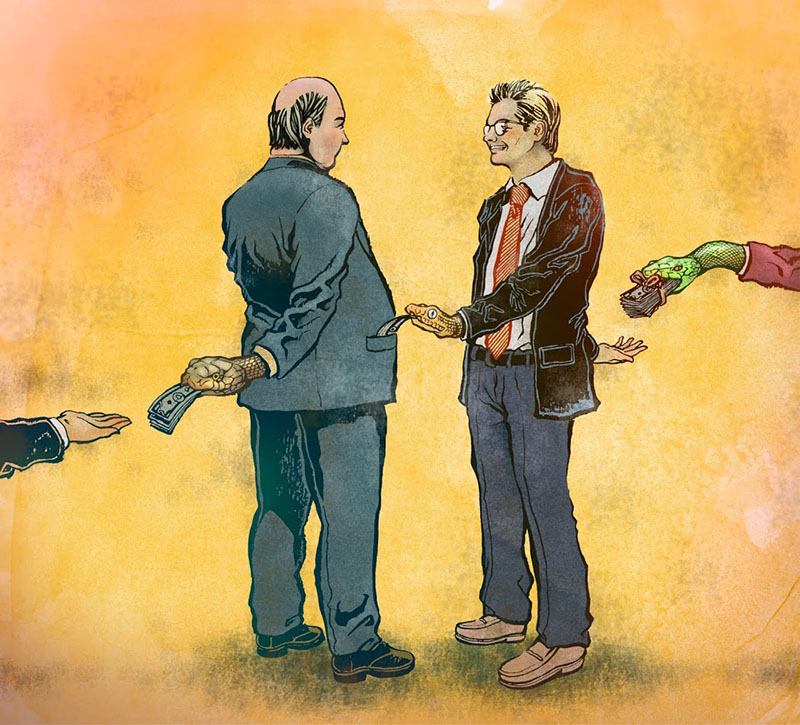 Every job applicant expects to be asked a variety of standard questions when applying for a job. For example, "What are your qualifications?" "What skills and experience do you have?" "What are your professional achievements?" "Why are you leaving your previous post?" "What is your current salary?"
Most of us take it for granted that this information is essential to our application, and of course most of it is. But what about the last question? Why is our current salary relevant, and do we really need to reveal it?
Why do Employers Ask About Salary?
Your pay is a gauge of your market value, explains Richard Phillips, career coach and owner of Advantage Career Solutions in Palo Alto,California. It also gives the employer an idea of the salary you'll be expecting. It is also a key fact that can essentially make or break the deal of your hire. If the figure you mention is more than the hiring company can afford to pay, it won't be worth their while - or yours - to take your application any further.
However, a less transparent reason employers ask this, is that it can give the employer an advantage over you in the salary negotiation process. Most job advertisements don't state what the salary for a position will be, and many don't even give as much as a salary range. The employer's thoughts may well go something like this, says Phillips: "We're going to play poker. You're going to show every card of yours, and I'm not going to show you any of my cards."
This gives the employer the upper hand when hiring. If they don't reveal the figure they are willing to pay their new employee, and if they find an ideal candidate who will take the post for a lower sum, they have saved their company money - at the employee's expense.
Your Salary - Your Business
Liz Ryan, CEO and founder of Human Workplace and a former Fortune 500 HR Senior Vice President, says it's unethical to underpay someone simply because they don't know what their own skills are worth. It can also be bad business to bank on a person's ignorance, whether they are clients, vendors or employees. "If you treat job-seekers badly, you cannot expect consumers to come flocking," says Ryan, pointing out that the business community loves to share news about which organizations are healthy and which are toxic.
Employees can also do the same through online company review sites such as CareerBliss and Glassdoor. Excessive negative reviews that express employees' frustration about low salaries and poor market competitiveness can negatively impact hiring, as many prospective employees will check these sites for some 'word of mouth' feedback before applying.
Nick Corcodilos was a headhunter in Silicon Valley for many years. He dislikes the way automated forms intimidate applicants into disclosing information that is actually none of the employer's business. Just because an info-box is marked 'Mandatory' does not mean an employee has to fill it out. Companies often justify requesting this info by claiming it is company policy. In fact, he says, it's actually just rudeness re-branded as "policy" so job applicants will accept and blindly go along with it.
The truth is that your salary history constitutes private, confidential financial information, which you are under no obligation to disclose to anyone – let alone an unknown person at a company you currently do not yet work for. By requesting this knowledge, an employer or interviewer has immediately put themselves in an unfair negotiating position. Phillips recommends refraining from revealing your salary details in your application.
Another point to consider is that if the salary you reveal is less than the market value for your particular role in your area, the employer might conclude that you're not held in high regard by your existing company, or that your position is less illustrious than you made it sound on your resume. On the other hand, if you're paid more than average, they might assume you're over-qualified for the new role and were downplaying your achievements on your resume. Neither of these assumptions puts you in a good spot with a potential new employer.
Phillips believes there are many employers who will respect the position of someone who prefers not to reveal the details of their pay. The rest, he says, are just playing games and are used to the fact that they are allowed to play games, which is something no decent employer would do. In summary, if you are well-qualified for the job but the company doesn't want you simply because you didn't reveal your salary history, that company is not worth working for.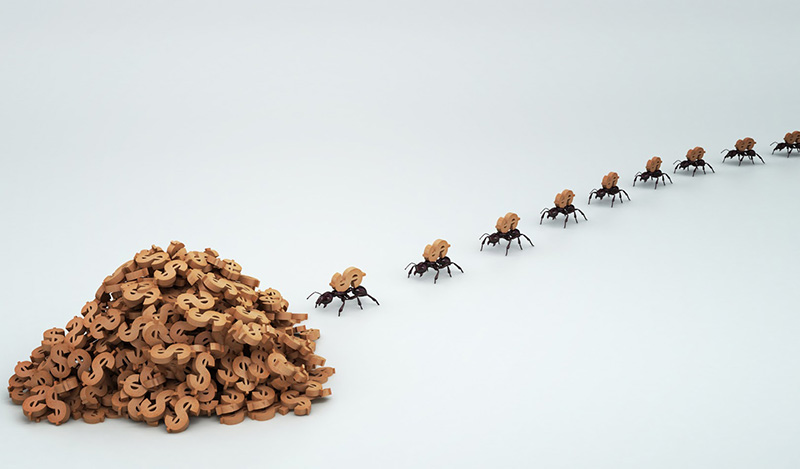 Completing the Application Form
If you're filling out an online application form and the form won't let you leave the 'Past Salary' box blank, simply put dashes in the box for salary history - this shows you saw it, says Phillips. If it asks for a numeric value, put a series of zeros. If you're responding to an advertisement that asks for your resume and salary history, just send the resume. If the employer is seriously interested, they will get in touch to ask for more information.
However, if you're nervous that your application may not go through, or if the online application form won't advance to the next page without an actual figure in the 'Salary' box, consider contacting the hiring company personally. You could send an email introducing yourself. You could pick up the phone and ask for the name of the head of the department to which you'd like to apply. Or simply look on the company's website or on LinkedIn for the name of the best person to contact.
This approach may not work, but on the other hand - depending how flexible the company's recruitment policy is - it may have the advantage of ensuring your application stands out from the rest.
How to Discuss Salary With a Recruiter
Many job seekers are registered with recruitment agencies. If you have been contacted about a job opportunity by a recruiter, Liz Ryan strongly advises against giving them any details of your salary history in advance.
Instead, you should simply ask what the salary range is for the position. Every job specification must be assigned a salary range before the post can be advertised, Ryan says. So if the recruiter claims it hasn't yet been decided, that simply isn't true, although the recruiter may not know the actual figures him or herself.
In such a circumstance, it is wise to remain calm and not get upset or criticize the recruiter personally, should they tell you that they don't know the salary that is being offered. This may or may not be true, but a negative reaction from you or getting angry at the recruiter (who is the one who makes the initial decision about your hire) will not help your application.
To help get negotiations underway, you could of course offer to provide your desired salary range. Then if there is any overlap with the range the employer has in mind, this has the advantage of opening a dialogue between you and the company. However, the recruiter will already know your background and details of your experience and level of expertise - that's why they contacted you in the first place. So, they should also know the level of pay you are entitled to expect.
A recruiter who prioritizes a company's demand for a candidate's full salary history, rather than advising that company on recruitment best practice - which includes respecting a candidate's right to financial privacy - is not properly representing you, so you should remove yourself from their books.
Know Your Rights
While an employer has no right to demand details of your private finances, you have a perfect right to know the details of the salary for any job you apply for. Unlike your personal salary, this is not confidential information and should be available to anyone who needs to know.
You are well within your rights at interview to politely ask the employer to tell you the salary range for the position. You can explain that you don't want to waste their time if the salary is not what you would expect. If the job sounds attractive and is what you have been looking for, it's probably best to resist the temptation to point out that they are also wasting your time by trying to keep the salary a secret!
Something to bear in mind is that, as well as the salary, the new job may bring with it other compensation factors, such as the 401(k) savings plan, or a generous vacation allowance. Any additional benefits could well offset the drawback of a salary which may not quite meet your expectations, so make sure you inquire about these too before making your final decision.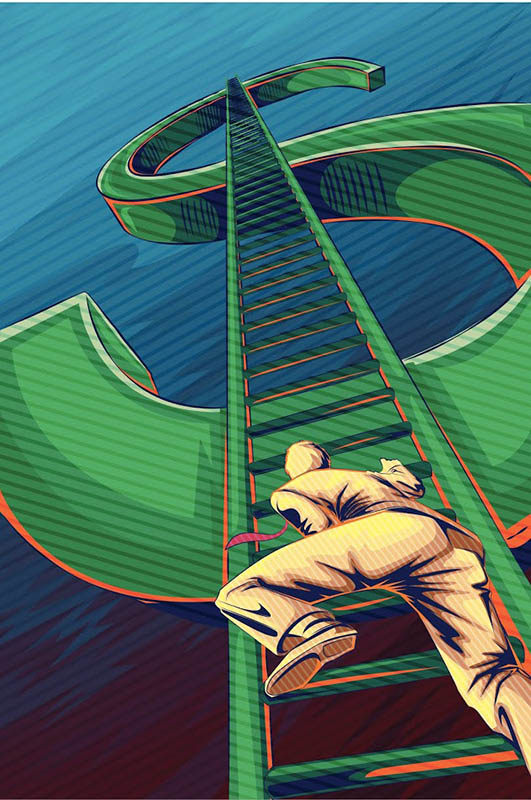 How to Handle a Persistent Interviewer
If an employer simply insists on knowing your current salary, and won't back down, Nick Corcodilos suggests you say something along these lines: "I'd be happy to help you assess what I'd be worth to you by showing you what I can do for your business. But my salary is personal and confidential, just as the salaries of your own employees are."
You could point out that you would like to demonstrate your value by having an open, honest negotiation based on what you can contribute to the company through your skills and experience. A competent employer should be able to independently assess the worth of a prospective employee, so that person's previous salary is not relevant.
Corcodilos advises that if an employer still demands your salary history, you should just walk away. "Don't participate in a one-sided negotiation that is not a win-win proposition," he says.
Have Confidence in Yourself
It takes courage and self-confidence to walk away from a promising job prospect, but the most important consideration in this situation is your own future. If you accept a job offer at a lower salary than you feel you are worth, or if you find out at a later date that you are being paid less than the company had assigned for the role, you will feel undermined and will probably never be happy in your new position.
If you are unsure of your professional value, do some online research before you start the job application process. Tap in to contacts on LinkedIn and other networking sites; contact recruiters; study industry surveys; refer to websites such as Glassdoor, PayScale, Salary.com and, of course, CareerBliss.
Liz Ryan suggests you think of it like a property transaction: if you want to put your house on the market, you must first find out what it is worth, and then you must decide on the price range you are prepared to consider when prospective buyers each make you an offer. You may find your price is negotiable depending on mitigating factors such as: how much of a hurry are you to sell? What is the housing market like right now? What have similar houses sold for in your neighborhood? In the same way, it makes perfect sense to determine what your background, your skills and your experience are worth to an employer.
As Lynn Taylor, author of Tame Your Terrible Office Tyrant, says: "With some advance preparation and the proper strategy, you can warm up this (potentially) chilly situation with a two-way conversation that leads to a meeting of the minds."
---
Tune in next Tuesday for more great resume, cover letter and interview tips! Same time, same place!