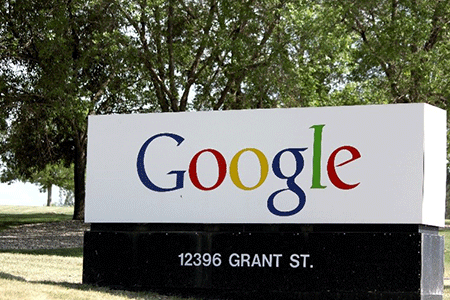 Wouldn't it be great if you could take a sneak peek at what really goes on behind the glamorous walls of Google? We've all heard about the awesome, famous perks: free endless gourmet meals, haircuts, laundry rooms, futuristic technology, free beer and wine Fridays, passion projects and even a concierge service.
Let's be honest. Google kind of sounds like paradise on Earth … at least to an outsider.
If only there was a way to peek into Google windows and find out what it's really like to work there. Good news! There is. Many Google employees have submitted company reviews on CareerBliss about their time at Google.
We dove into our data to handpick some of the most interesting, revealing recent Google employee reviews. We also scoured the web for quality intel about life at Google -- all anonymous to protect the reviewers' identity.
Here is a taste of what Google employees have to say about working at Google:
What do you dislike about working at Google?
A common problem is that it's easy to become spoiled by all the perks. Several offices have developed distinct cultures of entitlement, and people whine about the quality of the fudge on the free brownies. It's embarrassing to be around people who've become like spoiled children. – Anonymous on Reddit.
The worst part of working at Google, for many people, is that they're overqualified for their job. Google has a very high hiring bar due to the strength of the brand name, the pay & perks and the very positive work culture. As a result, they have their pick of bright candidates, even for the most low-level roles. – Anonymous on Quora.
Unfortunately, when we found out the department was shutting down, Google didn't go out of their way to try to retain me after 2.5 years of service." – Media operations specialist on CareerBliss.
What do you LOVE about working at Google?
The culture at Google does not judge you by your appearance. As long as you can get the job done, they don't care how you dress or wear your hair! – QC Operations Lead on CareerBliss. 
The best part of working for Google was the fact that I was surrounded by very intellectual, extremely driven and unselfish people. And, yes, the perks were extremely helpful at times as well! – Corporate operations engineer on CareerBliss.
Anything you work on will probably touch hundreds of thousands of people – if not multiple times that. It is such a awesome thrill when you see your work in the hands of so many folks on this planet. – Analytics evangelist on his personal blog, Kaushik.net.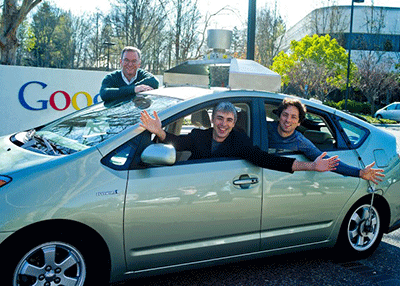 What would you like to tell the guys upstairs at Google?
Be open minded and listen to your employees. Google is an innovative company and innovation does not come from one person. - Project manager on CareerBliss
 Less contractors and more 'real' Googlers. Contractors are doing a lot of the hard work but have no benefits. - Country specialist on CareerBliss
Do you have any tips for others interviewing with Google? 
It is possible to move up at Google, but it takes more time than you would probably expect. – Inside sales associate on CareerBliss.
Don't do it. If you must, then relocate to Mountain View. Avoid the Santa Monica Google office. – Software engineer on CareerBliss.
Demonstrate creativity, intelligence and adaptability. Think outside the box and know Google's ethos: Don't be evil. – Bilingual recruiting coordinator on CareerBliss.
Images from Google Press