Welcome back to Resume Tip Tuesday! Come to CareerBliss every Tuesday for a brand new resume tip to help you in your job search. Check out the archive for resume tips galore!
---

We all recognize a cliché when we read one. You know the feeling - you're reading a novel or an article and a well-worn, over-used expression crops up. You feel irritated and wonder why the author couldn't have thought of a more original way of expressing themselves.
Why is that character "scared out of their wits" or "as brave as a lion"? Why was that action performed "in the nick of time" or "in the blink of an eye"? Why is a particular situation "the calm before the storm" or a "baptism of fire"? Why do so many of us persist in using hackneyed, unoriginal phrases in our emails, letters and other important written documents? Is it something we don't even think is important, or do we realize we're peppering our important documents with clichés, shrug, and decide to do it anyway?
One place where originality is very important is when we are writing a resume to apply for a job. The ideal resumé is a feat of strategy involving design, content and specific areas of focus. To gain the attention of the recruiter and win an interview, each of these areas must be presented in the most effective manner, which means – guess what? You have to ensure it is professionally written.
But the most important resume element of all is the one to which most applicants devote the least amount of time: the actual wording. Your resumé needs to showcase you in a powerful and memorable way. In a perfect world, such things as wording and turns of phrase wouldn't matter, but in the competitive arena of job-hunting, they matter a great deal. If you want to get ahead of other candidates, this is one of the fastest and easiest things to fix. Read on to learn how.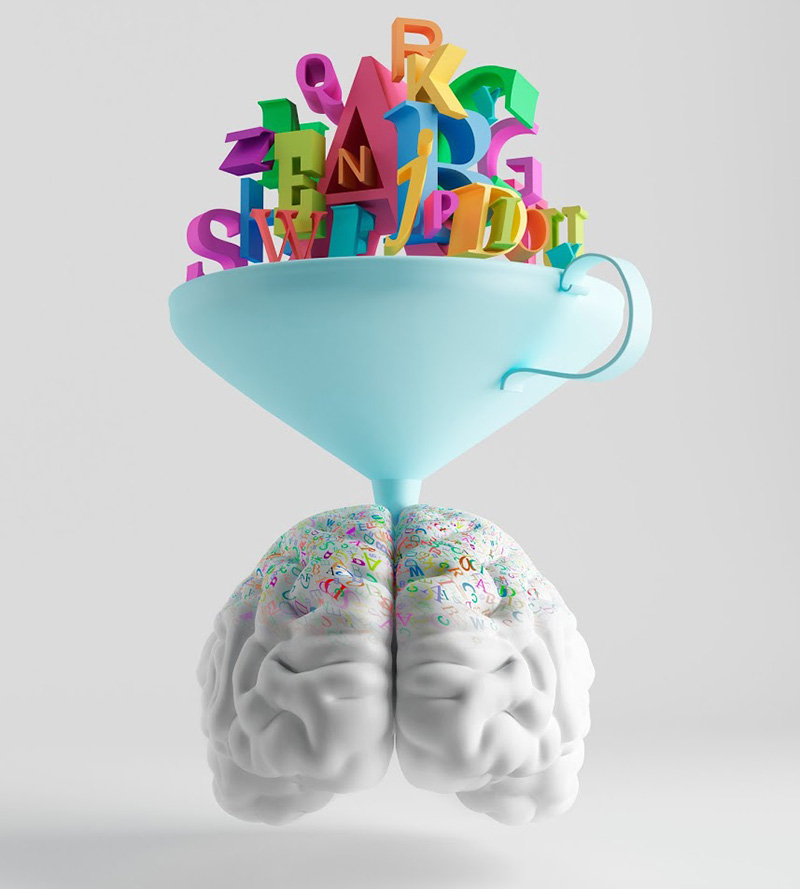 How Word Choice Affects Your Resumé
The average employer sees hundreds of applications from qualified candidates for every vacant position, most of which look and sound much the same. Every applicant feels they need to communicate their soft skills because they believe that these are the traits which make them unique. This couldn't be further from the truth. The reality is that these skills are so common that recruiters pay virtually no attention to them.
The actual wording of the resume, however, is critical - the wrong choice of words can sabotage any job application.
One of the most common errors people make when writing their resum
é
is not paying enough attention to word selection. In both resum
é
s and cover letters there are certain expressions which so many of us use without thinking, but which have the same effect on a potential employer as those tired old
clichés do on us when we read them in a magazine or a book.
Do any of these phrases ring a bell?
Excellent communication skills
Strong work ethic
Detail-oriented
Team player
Highly motivated
Thinks outside the box
Can work independently or as part of a group
If you have used any of these phrases (or similar ones), remove them from your resumé immediately. These trite, over-used and tired phrases communicate nothing; they'll just bore the recruiter to tears. They're merely stating the obvious - after all, no-one is going to write that they're lazy or careless or lacking in drive or that they don't get on well with others.
If you need inspiration to jazz up your resume word choice, grab your trusty library card (or your Kindle e-reader) and check out some books by your favorite authors. As you read, jot down any striking, unusual or colorful phrases the author uses which you could re-purpose for your resume.
As an interesting man once said, "Good artists borrow. Great artists steal."
Be Active, Not Passive!
Employers like nothing more than a proactive, action-oriented employee. In your resume, this trait can be conveyed very effectively by writing an action-based description of your skills, one which actively demonstrates your abilities rather than just laying claim to them.
For example, instead of stating that you have "excellent presentation skills", you could say that you "developed and presented 50+ PowerPoint presentations to prospective clients, resulting in 35 new accounts." In a similar vein, don't just state that you have a "proven track record of selling". Yawn. So does every other candidate. Wake the recruiter up with some short, punchy verbiage and some solid sales figures. If you're stuck for ideas on how to elaborate on your figures, try writing about the process involved. How did you achieve these sales? What tactics did you use to understand the client's needs and to close the sale? What size orders did you deal with?
Many people write in the passive voice because that's how they've been taught at school. The problem with the passive voice, however, is that's just what it is - passive. A resumé needs to have punch and sparkle and communicate an active, aggressive candidate. Passive job descriptions do not do that.
Classic examples of using the passive voice include:
Responsible for
Duties included
Served as
Accountable for
So, rather than saying that you were "Responsible for the management of ten client accounts", say that you "Managed ten client accounts." It is shorter, more direct and gives greater impact.
Good active word choices might include:
Managed
Spearheaded
Drove
Initiated
On the flip side, whilst action verbs are great, don't overdo it! Phrases like "Smashed numbers through the roof" or "Electrified sales team to produce..." sound like exaggeration, or even wishful thinking! In professional writing circles this is known as 'Purple Prose,' and a recruiter encountering this kind of excitable over-description is more than likely to just pull a face and back away slowly rather than inviting you in for interview.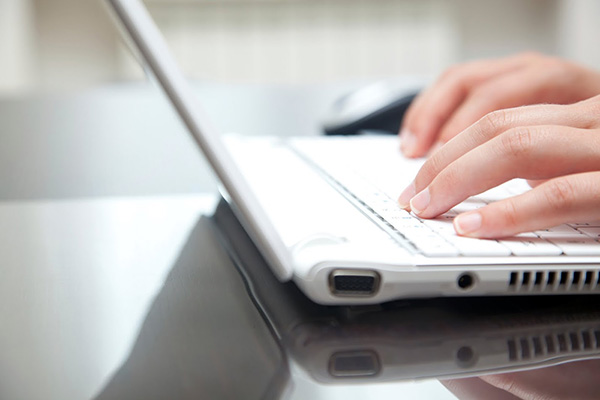 How Your Words Can Date You
Many seasoned job seekers are facing that scary time of life known as pre-retirement and they (justifiably) worry about age discrimination. In a perfect world, the age of an employee wouldn't matter, but as many frustrated mature job applicants can account to, the world is unfortunately not perfect. If you're an older applicant and you cannot avoid letting your employers know your age - for instance, if you've been with the same company for 40 years and have to state that on your resume – don't feel compelled to tag on a positive description of your health and abilities in an attempt to avoid discrimination.
For instance:
Youthful senior
Active/fit worker
Mature
Excellent mobility
Computer-literate/ techno-savvy
Young at heart (worst of all)
These words serve merely to make the employer wonder why you need to draw attention to your physical status in the first place.
Remember: Your Cover Letter is the Entrée
Equally important to your job application is your cover letter. In fact, if your letter is full of trite and banal words and phrases, the recruiter won't even bother going on to read your resumé. So view your cover letter as the appetizer which awakens the reader's appetite for the main course.
When you write your cover letter, think of ways to professionally communicate your enthusiasm for the position. For instance, you are not merely writing to apply for the job. You are
excited at the opportunity to apply
. You are not just experienced in your particular field. You
excel at it
, you are
an expert in the field with 20+ years of experience
. You don't just enjoy this type of work,
you are passionate about it
. You won't just make a contribution to the company,
you are confident that you will produce work of the highest standard and quality.
Use strong words which make a statement, both about you and about your commitment to and enthusiasm for your work.
And don't be deterred if you don't have all the qualifications the company is looking for. If you are not a graduate or don't have that 'required' degree, say that due to your X years of real-world experience, you are confident that you are of graduate caliber and explain how you are building up commensurate skills – for instance, by taking an online class in your own time or attending night school. If you don't have a good working knowledge of the technical system mentioned in the job description but everything else about the job seems a perfect fit, come up with strong examples of how quickly you mastered other systems.
If you sound enthusiastic and confident, you will make more of an impact on the recruiter than someone who merely lists their skills and qualifications.
Be as Interesting as Your Words!
A final thought. If you've crafted a well-written, colorful resume, don't forget to add color to yourself as a person. If you have an unusual interest or hobby, don't be afraid to mention it. Most people will say they enjoy reading, or playing golf, or listening to music. How dull! How much more attention-grabbing would it be if you have an interest in civil war battle re-enactments, sky-diving, raising rare lizards or creating origami figures of popular Star Wars characters? Employers are looking for well-rounded and interesting individuals, so anything that makes you stand out from the crowd is a plus.
Above all, remember that a resumé is a marketing document for your career, just as a brochure is a marketing document for a product or service. Companies put careful thought into not only the design of these marketing documents, but into every word that goes into the advertising copy, so you should do the same.
To sum up, an imaginative and original use of words and phrases is the key to creating a winning resumé and cover letter which will stand out from those of your rivals and stop recruiters in their tracks. So stop, think, choose every word with care and look forward to outshining all your competitors.
As the playwright and screenwriter Tom Stoppard once said: "I don't think writers are sacred, but words are. They deserve respect. If you get the right ones in the right order, you can nudge the world a little."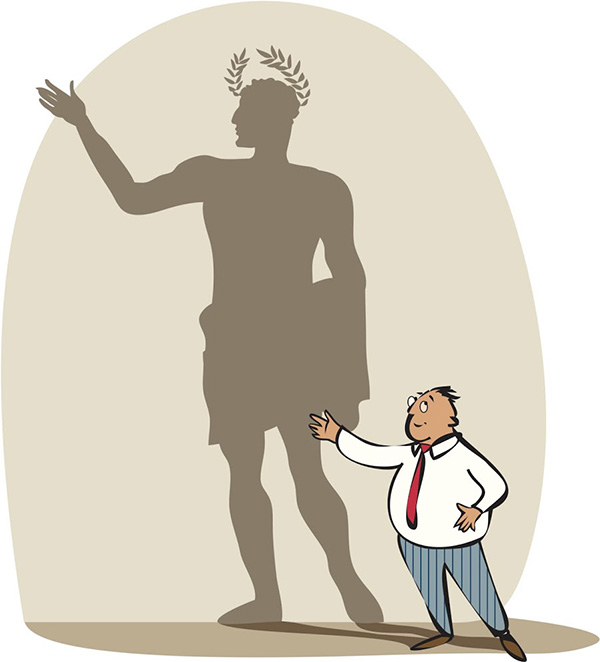 ---
Tune in next Tuesday for more great resume, cover letter and interview tips! Same time, same place!