Welcome back to Resume Tip Tuesday! Come to CareerBliss every Tuesday for a brand new resume tip to help you in your job search. Check out the archive for resume tips galore!
---
Overqualified. It's a dirty word in the hiring industry, and for good reason.
Hiring managers may be afraid you'll be:
Older than them.
Older than your manager.
Older than anyone else at the company.
Desperate for a job - any job.
Prone to jump ship should a better offer arise elsewhere.
Outdated.
Expensive.
It's important to address these fears head-on from the beginning when starting a new job application, even before your resume hits the HR Manager's INBOX. Skirting the issue or trying to hide your years of experience may ruin your chances, and - worse - you'll never know it, because you may never hear back.
According to recent Bureau of Labor Statistics Unemployment data, 35.8% of unemployed workers in the US (who are actively looking for work) have been looking for more than 27 weeks, and 26.7% (which is 2.4 million people) have been job-searching for one year plus.
If you're finding yourself back on the jobseeking grindstone after years or even decades of meaningful employment, take heart, help is at hand. It takes just a little know-how, a lot of perseverance, and nerves of steel.
Let's jump right in with the Top 4 most commonly asked questions about being overqualified.
1. "The application form asks for my age/ date of birth/ year of graduation. Do I have to supply that information, or can I leave it blank?"
If you're worried that by giving your age, you'll be overlooked for the position, it is absolutely fine to leave these boxes blank.
Under the Age Discrimination in Employment Act of 1967, US employers are legally not allowed to discriminate against older applicants when hiring employers. However, just because there's a law against it doesn't mean it doesn't still happen. It is perfectly legal (though bad hiring practice) for a company to ask for your age upfront, but it's not legal for them to then use that information against you.
However, this is where things get tricky. When it comes to discrimination in employment law, the burden of proof hangs heavily on intent - so if you file a complaint against a company for rejecting your application due to your age, you'd have to prove in court that by asking for your age upfront, the company definitely intended to use that information to screen out older applicants. If they can't absolutely prove that, there's no case.
Best Advice: Leaving the boxes blank may in some cases disqualify you from the running for the job. But if that is indeed the case, the company is most likely not one you'd want to work for in the first place. Companies with ageist hiring practices are either ignorant of the law, or may have other unsavory prejudices boiling beneath the surface that you'd do best to steer clear of.
2. "I've been unemployed for two years after being laid off from an executive position. I'm now at the point where I'd consider anything - even entry level jobs to my previous role. Should I hide my experience on my resume?"
You don't need to hide your experience, but you should selectively present it so as not to overwhelm the hiring manager.
There are a number of tactics to present yourself on paper as the perfect candidate for any role - even one which a hiring company may consider to be beneath you.
Here are a few:
Shorten your resume. Keep it to two pages max; or even cut it down to one page if you can handle that. Normally it's recommended to have one resume page per 10 years of experience, but if you have 40 years of experience, a 4-page resume will be a huge turn-off to a recruiter looking to fill a basic accounting clerk position.
Create a functional resume rather than a chronological one. A functional resume highlights experience and skills by relevancy rather than by date or work history.
Cut your work experience off at 10-15 years, or around 1990. Seeing work dates in the 1980's on your resume may scare your interviewer, who may well have been born in that decade.
Summarize as much as possible. If your pre-1990s work history includes big company names you think would impress the interviewer (such as Apple, IBM etc), include them in a separate section entitled "Employment Prior to 1990." Keep this section short by only listing the basics: company name, job title and one line overview of each position. Don't include dates worked - simply include the number of years you worked at each company, in brackets.
Example:
Employment Prior to 1990
IMAX - Treasurer - Responsible for corporate liquidity, investments, and risk management related to the company's financial activities (2 years).
NBC - Controller - Accountable for the financial operations of the company (7 years).
American News Network - Financial Manager - Responsible for aiding business planning and decision-making tasks by providing appropriate financial advice (3.5 years).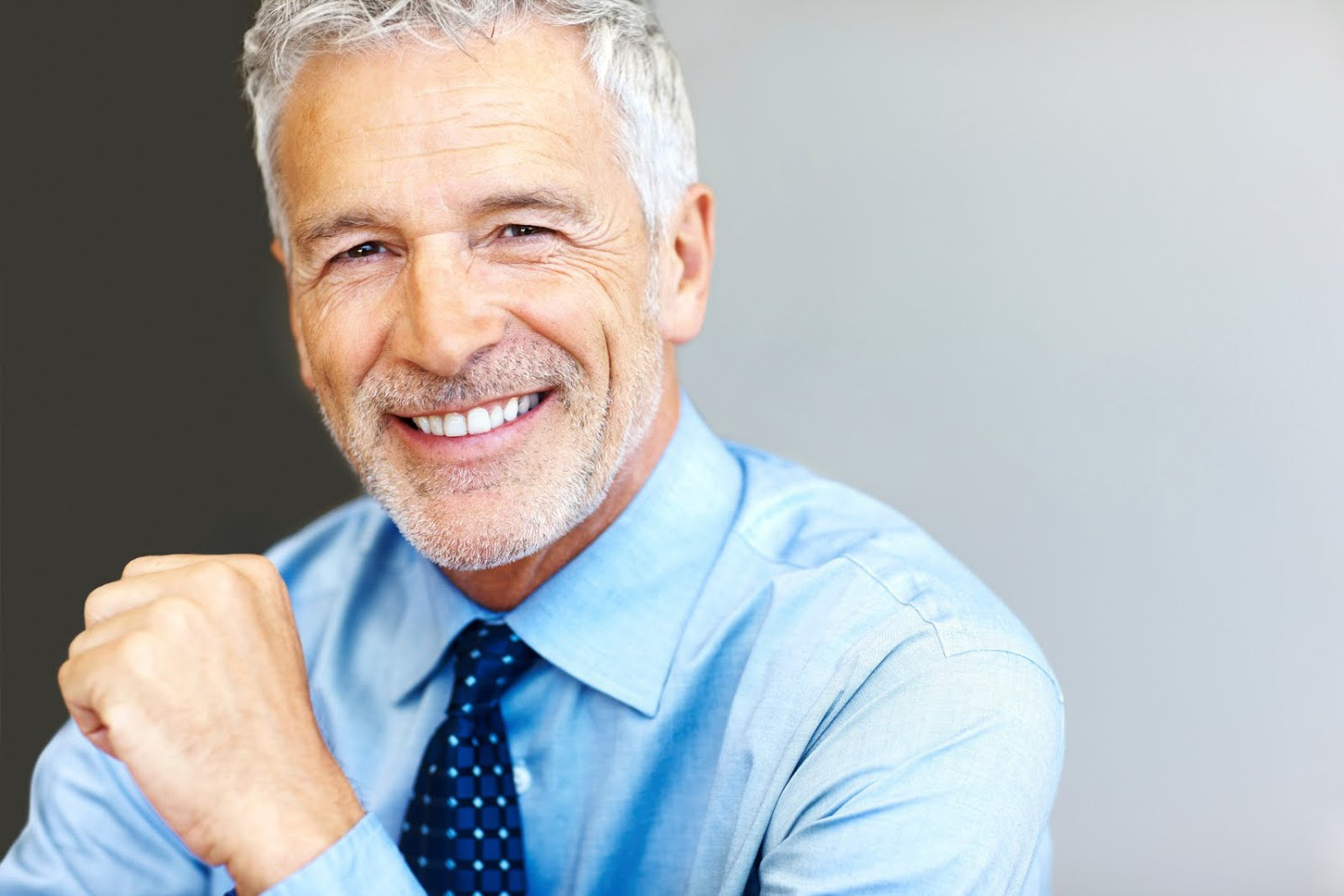 3. "I'm willing to accept a lower grade of pay than my previous job, just to get back into the workforce. How do I convey this to a company without seeming desperate?" 
Salaries are under fire in this new budget-conscious economy, and employees are worried that their past salary history may exclude them from many potential jobs. Even executive salaries have taken a cut in recent years. So how do you get back on the job ladder on a low rung, when your salary history shows you were previously on a high rung?
In the old days, you were advised to write 'pay negotiable' on your resume. These days, however, such a phrase seems dated and more than a little presumptuous; companies may not be in a position to negotiate.
These days, you have to take a more upfront approach. The key to overcoming the interviewer's prejudice against you that you'll want more pay due to your higher level of experience, is to shift emphasis off your background and place it onto your future. More specifically, onto the parts of the job you feel will make up for lack of higher pay.
For example:
A better job title.
Better benefits.
Lower taxes.
Better work/ life balance.
More time to focus on your strengths in the job.
Ability to telecommute/ shorter commute.
Overall happiness (for instance, quitting your high-paying banking job to work for a local animal rescue center).
Don't forget to emphasize the positive attributes you can bring to the job, due to your greater experience. Put all the focus on what you can do for them, rather than what they can do for you.
For example, you may be able to offer them:
Deeper knowledge of the customer base.
Pre-existing industry contacts.
Advanced job-specific experience.
Ability to mentor and train colleges and peers.
Ability to 'hit the ground running' rather than requiring a lengthy training period.
The best place to talk about this is in your cover letter or interview. Here are the basics:
Cover Letter
Do: Write a few short, positive and above all confident paragraphs about how you're excited about this opportunity to learn new skills, switch industries, build on a previously overlooked hobby (etc) in this job. Find some aspect of the job you feel passionate about and elaborate on that. (If you already know you'll hate the job but you need the money to keep a roof over your head - make something convincing up that you'll remember come interview time!)
Don't: write a long, intensely personal cover letter explaining your current financial woes in depth (you got laid off, might lose your house, wife needs money for life-saving surgery, etc). At best, you'll only succeed in making the hiring manager feel sorry for you, which is not a good start to a positive hiring relationship. At worst, the hiring manager may discard your complete application, as it is illegal in some states for a company to know certain types of personal information about you prior to making a job offer.
The Interview
Do: Spend a few minutes before the big day compiling a list of positive attributes about the job. For example, if you're going from Assistant Manager of a gardening center to a lower paid Groundskeeper role, be prepared to talk about how you're going to enjoy being out in the fresh air all day, rather than sitting behind a desk all day. When you meet the interviewer, greet him or her with a bold handshake, smile and look them in the eye, and don't forget to talk about all the great things you can bring to the company, earned through your years of experience - things that younger workers hired for the same job might not be able to contribute.
Don't: In the interview, don't hunch your shoulders, act apologetic, or assume from the start you are going to be rejected. You never know until you try.
Don't Ever Say: "I need a job. Any job!"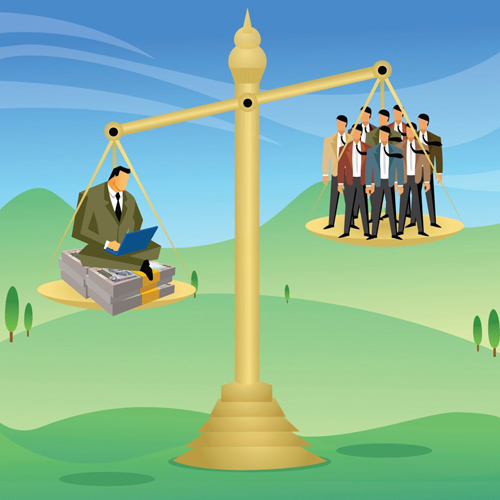 4. "What do I say when the interviewer asks me how much I was previously making? The job I'm applying for pays half what I was previously earning."
It's a competitive market out there right now, and everyone knows that job applicants will do whatever they have to in order to survive. Wages have dropped in many sectors such as finance and IT, but competition for these new lower-paid jobs is still just as fierce, effectively driving wages still lower.
While this may be an unspoken agreement between you and the interviewer, they may feel uncomfortable having to ask you what you were previously paid, if it's evident from your resume that you're applying for a job which is well below your market value.
Address an interviewer's concerns that they might not be able to afford to match your last salary by dropping salary into the conversation from the start, so that the interviewer feels they can bring up the subject. Something like, "I really like what I've heard about this company, and that good reputation is more important to me than the money" is perfect, as is, "I live right around the corner, and to be completely honest with you, being so close to home and my family is worth so much more to me than my paycheck."
So long as the interviewer knows you're fine with the lower pay that comes with a lower role, they can relax and concentrate on finding out more about you as a candidate.
And Finally....
Be aware that saying "you're overqualified" is a catch-all expression that companies use to save face when they just don't want to hire you, for any number of personal reasons. Below are some examples:
"We liked someone else better."
"You're not a good culture fit."
"You didn't seem very enthusiastic about the job."
"My Grandad has the exact same suit you chose to wear to the interview."
"You had a prehistoric flip phone, and this is a cutting-edge technology role."
"You were more interested in what we could do for you, rather than vice versa."
"You eyed up our secretary on the way out. Next!"
"You did something (anything) to annoy us during the interview."
"We didn't like your lateness/ personality/ laugh/ cologne."
If you are constantly told you are overqualified, but your similarly qualified friends have no trouble finding jobs, it might be time to get a second opinion from a career coach or a professional recruitment firm. Mention your concerns and ask if there is anything about you besides what is on your resume that may be turning off companies.
With any luck (and a little honesty) you may soon be on your way to landing that job.
---
Natasha Rhodes is a careers expert and writer for CareerBliss, an online career community dedicated to helping people find happiness in the workplace. Check out CareerBliss for millions of job listings, company reviews, and salary information.