Welcome back to Resume Tip Tuesday! Come to CareerBliss every Tuesday for a brand new resume tip to help you in your job search. Check out the archive for resume tips galore! 
Today's Resume Tip Tuesday is brought to you courtesy of Sarah Landrum, a career journalist and the founder of Punched Clocks, the website portal that helps you find happiness and success in your career.
---
Are Personal Websites the New Resume?
It's official: the days of walking door-to-door with a paper resume in hand are over. The job market is more competitive than ever, but there are also more opportunities to get creative – with the help of technology.
Although coding and other technical skills can certainly help you land a job, those are very in-demand skills that can take months or years of hard work to learn. Additionally, the price of a vocational degree or certification may be out of reach if you're watching your wallet.
What is entirely within reach, however, for every job-seeker is a personal website. These days, a personal website can be made in a week and will immediately get to work on your behalf, improving your job prospects. If you're looking to improve your resume or to simply bolster your credibility online, you should certainly consider creating a personal website.
Top 4 Benefits of a Personal or Portfolio Website:
While building a personal website is easier than it sounds, it still has a moderate learning curve before you can get the bare bones online. As such, you're probably wondering if the benefits are worth it. They absolutely are, particularly in regard to:
1) Improved SEO/ Searchability
For many employers, one of the first things they'll do after receiving your resume is to Google your name. A resume doesn't tell the whole picture, and employers know this, so a quick online search can help turn up more info about your hobbies, skills and much more.
If your potential employers are going to find you online anyway, wouldn't you rather have an employer come across a sleekly designed website containing only the information you want to provide, as opposed to a potentially risky social media profile, or (worse), nothing at all?
A website will help enforce to your potential employer that you care about your professional online image, which is a plus in any business setting. In addition, it increases the chances that a corporate headhunter or internal recruiter will actually find you via an online search for your skills.
2) Brand Identity and Niche Specialization
Even if you're creating a personal website for the sole purpose of job-seeking, that doesn't mean you can't enjoy the process. Learning the ins and outs of how to create and maintain a personal website can be a fun experience that teaches tech skills many consider mandatory in today's job market. In fact, showing employers you have the ability to create a decent-looking website will prove that you're at least somewhat technically inclined - a plus in any modern organization.
Similarly, using your site to blog about your personal interests show a genuine interest in your field or industry. Even though blog posts may not immediately attract employers, unless you have a sizable online following, creating a sizable body of interesting online content on a specialty subject will rack up visitors over time – resulting in a scenario where either employers will come to you, or you'll be able to turn the site into something more profitable by adding online advertising such as banner ads.
The blog post content of personal websites like Devon Stank's, Kristi Hines's and Allison Stadd's are great examples, because they are engaging and very readable, even outside of their original job-seeking initiative.
3) You'll Appeal to More Employers
Digital portfolios are almost always preferred these days, meaning that if you only have a paper portfolio right now, you may be considered a dinosaur by many organizations.
As many businesses transition to a predominantly digital format, there often isn't even a mailing address listed for you to send your lovingly printed portfolio to. Plus, burdening a potential employer with having to physically file, store and retrieve your portfolio, as opposed to simply clicking a link in your resume, is one of the small yet potentially fatal application errors that may land your job application in the trash can.
4) You'll Show You're Digitally Savvy
Having a three-way approach to your digital resume – by having an active profile on LinkedIn, a personal website and various active social media accounts – shows an employer you're particularly savvy regarding emerging avenues that could prove useful for online marketing and general digital PR.
A personal website could and should serve as a hub, specifically by having a visible link to your LinkedIn and other accounts on its home page. All these services provide convenient widgets that can be easily placed onto your website. By showing your grasp of various social media and website management, you will immediately have the upper hand compared to many similar-level job candidates who exhibit less enthusiasm and/or general tech savvy via their absence of a personal website.
Now that the benefits are apparent, it's time to get started on building the perfect personal website for you.
Your Step By Step Guide to Creating a Basic Portfolio Website
So you've made the wise move to get a personal website. That's a great first step. The process of creating a personal website may be slightly time consuming for those entirely new to the process, but isn't overly technical in any capacity.
Let's get started:
1) Get a Web Host and Domain Provider
Domain purchases on sites like DreamHost run around $12 per year, which is absolutely worth it. A .com speaks volumes in regard to professionalism. A reason why I mention DreamHost is because it is also one of the more user-friendly hosting providers that I have personally researched and tested. A Web host provides space on a server so your site can be online 24/7.
DreamHost's personal website hosting costs less than $9 per month and connects automatically with the domain you purchase via DreamHost as well. As far as choosing your domain name, your personal name or business name will do just fine. If you have a common name like John Smith, then it may be worth considering rarer domain extensions like .us or a word or two to identify your target industry, for instance: johnsmithwriter or johnsmiththegreatwordsmith.
2) Use WordPress One-Click Install
Hosting on DreamHost includes a one-click install of WordPress, a very easy-to-use platform where you can update blog posts and personalize your site's feel within one administrative panel. To install WordPress, go to your DreamHost panel and look to the right side. Click on One-Click Installs and then WordPress.
Then, follow the instructions via the pop-up window. Choose to install to the domain you just registered, while leaving the white space after the / blank. Make sure Select Database is set to Automatically Create Database, as it should be by default. Then simply click install until the green Success message appears. You'll then receive an email with a link to something looking like: http://yourdomain.com/wp-admin/install.php
Go to the page and fill out the information, like your site's title – which you can change at any time – and username/password/email. Then click Install WordPress and your site is live.
3) Install a Theme From Themeforest
Themeforest offers hundreds of different WordPress plugins that can be installed with one click. Head over to the site and search for persona in the WordPress category. Feel free to browse until you find one that fits you and your personality best. They range in price from $29 to $49 – a lot cheaper than paying a Web designer hundreds of dollars more for similar quality.
When you purchase the theme, you will be given a file to upload into your website's WordPress directory, accessible via FTP. Dropping it in there will make the theme accessible. Enable it under Appearances -> Themes in your WordPress panel.
If all this sounds too confusing, WordPress themes and general installations can be done for less than $100.
4) Update Regularly
In addition to the obvious – like a digital resume, contact information and a link to your LinkedIn – be sure to update your website regularly with interesting and original blog content. Showing off your personality is the best way to build a following and consequently attract employers. Ascending the Google rankings will require patience and the ability to implement an SEO strategy, but time and great content will prove effective in the long term.
Once your site is up and running, you may be surprised at how much fun the process is and how beneficial the results are. Even if a personal portfolio website doesn't immediately provide you a new job, it will provide a platform to express your enthusiasm for your passions and skills, which can eventually open paths to new opportunities.
ABOUT THE AUTHOR
Sarah Landrum is a freelance writer and career blogger who grew up in a military family. She is also the founder of Punched Clocks, a site for professionals seeking happiness and success in their careers. Follow Sarah on Twitter @SarahLandrum and subscribe to her newsletter for more career tips.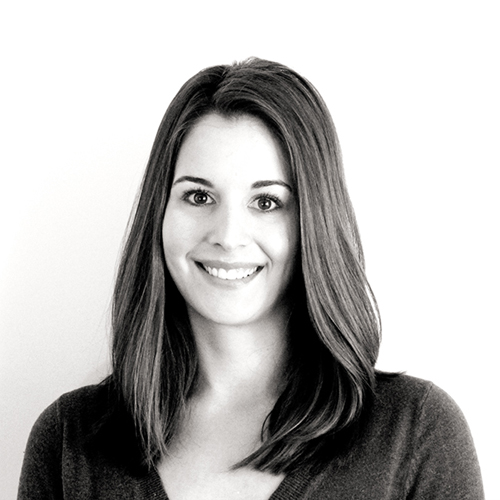 ---
*NOTE: All brands/ websites mentioned in this article are for the purposes of example only, and have been personally tested and recommended by the author. CareerBliss has no affiliation with any services named and has not accepted any compensation in exchange for this recommendation.