Welcome back to Resume Tip Tuesday! Come to CareerBliss every Tuesday for a brand new resume tip to help you in your job search.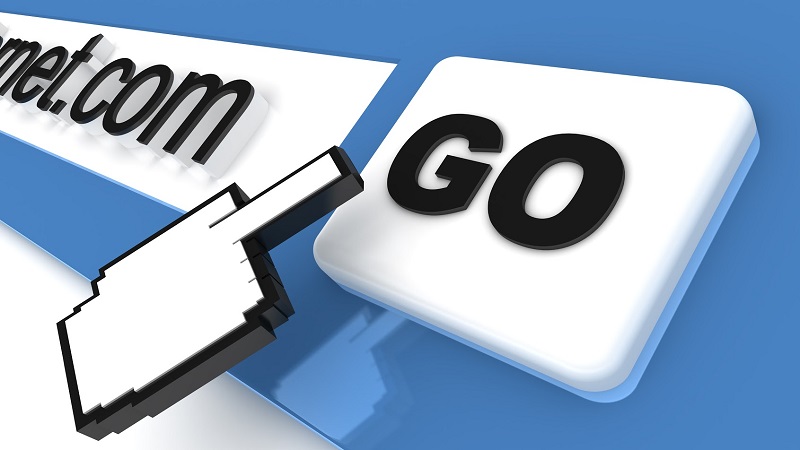 It's official: among employers, Google is the new resume. If you're not sure what I mean by that, I have one simple task for you: go to Google.com, and search for your name. (If your name is John Smith, search for your name plus your home city or current employer's name).
In this interconnected yet fragmented world, Google is the 'Big Brother' that sees and knows everything. Got a social media profile? Ever sold something on eBay or Craigslist? Ever clicked on anything on any website ever? Chances are, Google has a record of it. If you've ever used Facebook, Twitter, Instagram, Pinterest, Craigslist, YouTube, Google+, Flickr, Picasa, Snapchat, LinkedIn, etc… guess what? Your whole online past is recorded on Google for anyone with the time and interest (such as the Human Resources manager) to snoop on.
According to a recent survey by Huffington Post, 80% of employers now Google you after reading your resume. Inviting people to interview takes time and money, so employers are looking for any solid reason to remove your resume from the 'To Interview' pile. The more they cut down their interview list, the quicker they can find and hire that perfect candidate.
So if you invest all your pre-interview time in polishing your resume, but neglect to do a Google search on yourself and clean out every bit of dirt the search engine may have on you, this may come back to haunt you. By 'dirt' we don't just mean those racy photos you posted on MySpace of you doing shots with your college friends. It could mean:
Less-than-PC comments you posted on your friend's Facebook.
A negative Yelp review you left for your last employer's company.
Comments posted by others online about you drinking or taking drugs.
Any information which conflicts with what you said in your resume.
Even misspellings can be a turn-off, particularly if you are hoping to be hired in a Marketing position.
When potential employers Google your name, they hope to see at the very least that:
Your online profiles (such as LinkedIn) match your resume.
You maintain a professional image online the vast majority of the time.
Your online writing (including social media posts and comments) is free from misspellings and bad language.
Your profiles show you to be a well-rounded individual with a wide range of interests.
You have joined and engaged with websites and forums related to your field.
Your overall 'online personality' is a good fit with their company's culture.
If cleaning up your Google presence sounds like a lot of work, we're not going to lie to you - it will be. But neglecting to tackle this and just electing the bury your head in the sand could potentially cost you the job.
Here are 5 tips to help you clean up your Google Resume today:
 1.      Read the First Five Pages of Google and Prune
Time is money, and unless you're applying to be the next CEO, most HR managers won't Google much further than the first 4-5 pages. Good news for you!
So Google your name (+ home city and/ or last job) and READ. Find something you don't like? Go to the site where it is hosted, login and delete it. This may mean you have to request a new password if is an old site, but it's a start. If you really can't figure out how to delete the post or picture, go to the site's main CONTACT page and request tech support.
When you are doing this, please remember: when you sign up for most sites, you are basically signing away your legal right to own any and all content posted there. It is therefore largely up to the site owner's discretion what is removed and what stays.
Most sites have an overworked tech team who deal with these user requests. Most of these teams encounter all manner of emailed threats and abuse from site users over the course of the average day (the writer of this blog speaks from experience) so a short, polite note is your best way forward when you ask for content to be removed. If the information is inaccurate, defamatory or libelous, point that out, as then you may have a case for removal based on the site's code of conduct rules. Be polite and courteous to anyone who responds to your email and they are more likely to be more motivated to help you.
If you remove the content from the main site but you find a week later that it is still showing up on Google, visit this help page to request that the information is removed from Google's index. Make sure you view Google's removal policies to help you determine what content you can request to be removed.
2.      Update Your Info on Sites You Use Regularly
Most people sign up for several dozen sites or forums a year, then neglect to update them. If you've moved recently, got married or changed your name, log into your top 10 most used websites and update all your contact info.
Location is a big one when it comes to hiring. If a hiring manager has five resume from five equally qualified candidates, most likely, the people who live locally will get first preference. If you just moved to California and are applying for a job in Los Angles, but your Facebook page says you live in Texas, your resume may get rejected based purely on your oversight to update your publicly available information.
3.      Clean Up Your Social Media
What would you find if you scrolled back a year on your social media? What about three years, or five years?
As we get older, not only does our personality change and mature, but what we find appropriate will naturally also change. A joke or viral video you found wildly funny during your college days may now seem immature or crass. The same goes with pictures. It may have seemed appropriate to post that sexy shirtless gym pic on Instagram when your one goal in life was to marry Cherry the Cheerleader, but now that you are interviewing to be a respectable senior citizen's social worker… it may be wise to take that shot down.
Scroll back as far as you can on as many social networking sites as you can manage, and remove any of the following that you find:
Any picture or video of yourself you would not want included in your new (potential) company's newsletter
Bad language
Political rants and raves
Any sexist or racist memes or jokes (even those posted by your friends on your page. Employers skimming the page may think these were posted by you).
Can't decide whether or not to remove something? Here's a good trick. Imagine you're at the interview for your dream job, sitting across the desk from your new potential boss, and they pull up the picture/ video/ comment on the big-screen wall monitor hanging above you. Do you still think it's cool to leave out there on the web, or do you want to log into Facebook/ YouTube etc right now and hit that big red DELETE button? Let your reactions guide you - always.
4.      Don't Forget to Check Google Images
Many people forget that Google Images is its own separate 'thing.' Google images pulls pictures from all websites and pages based on their filename or metatag info – so it will find and display an image of you with the file name "John-Smith-2016" (etc) but won't show one named "This-Is-Me-Cooking."
Stop by the site and clean up anything unprofessional you find:
https://images.google.com/
5.      Replace the Bad With the Good
You may not be able to remove every negative item you find on Google, but you can 'bump' it down Google's list by posting new and fun stuff for Google to find and index.
Regardless of how your current job applications go, most likely you'll want to move jobs again in the future as you move up your career ladder. It's a good idea to think ahead now and start planning what you'd like future hiring departments to see when they Google you.
So make a date with yourself once a week and spend a regular chunk of time working on your Google image, in order to benefit that future 'you.' Here are some good first steps that will enhance your own personal brand reputation online and make you seem more trustworthy and employable in the future:
Join 10 forums or subscribe to 10 websites related to your field of expertise.
Volunteer or sign up for a charity event related to your job or dream company. If you can'f find on, consider starting one.
Make a career profile page for yourself on 5 industry networking/ jobs pages such as LinkedIn, Monster, etc.
Make a website or online portfolio showcasing your abilities using free services such as Wix.com
If you're a noteworthy individual and you have a lot of online articles written about you, make yourself a Wikipedia page. (NOTE: Wikipedia has a lot of weird rules about making your own page so be sure to do your research first.)
Write and post regular articles on a blog or industry forum under your own name. Make sure these articles relate to the industry you want to build a career in, and make them actually helpful to people rather than just endlessly promoting yourself or your services.
With a little elbow grease, you can make a start on cleaning up your Google resume. The sooner you start, the better. Best of luck and happy job hunting!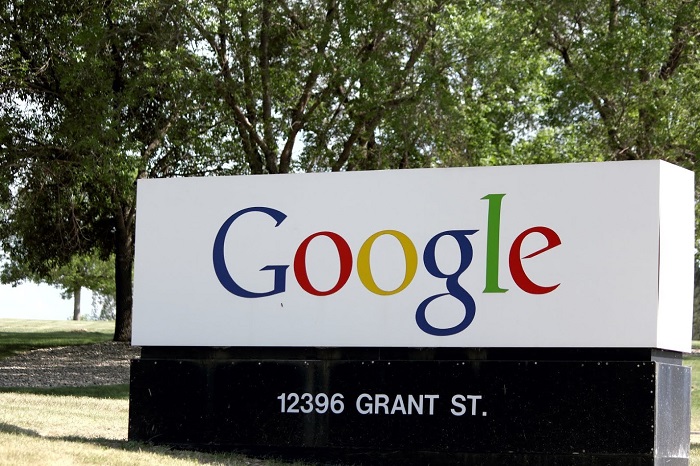 ---
Tune in next Tuesday for more great resume, cover letter and interview tips! Same time, same place!