Welcome back to Resume Tip Tuesday! Come to CareerBliss every Tuesday for a brand new resume tip to help you in your job search. Check out the archive for resume tips galore!
---

Sometimes, the simplest questions are the hardest to answer. For instance, what is the purpose of a resume? For an employer, the answer is obvious: it enables them to examine the credentials of all the applicants for a job so they can select those who sound worth interviewing and reject the rest. By reading (or, more likely, briefly scanning) resumes, they save hours of time by screening out the majority of candidates without even having to meet them in person.
For you, the job-seeker, a resume serves several purposes. Of course, its primary purpose is to enable you to sell yourself - your strengths and talents, your skills and qualities, your past achievements and your future potential - to any future employer. It should provide enough information to whet their appetite without inundating them with data, so that the next step is for them to invite you to an interview in order to find out more about you. But the resume can also serve many more purposes that might not be so obvious.
Reflect As You Write
A great way of looking at your resume is as a record of your achievements, allowing you to reflect on the past and plan for the future. The task of creating a resume gives you an opportunity to focus on your professional achievements to date. Reflecting on what you have achieved in your professional life so far can serve to show you just where your individual strengths, talents and best interests lie.
Furthermore, it can help crystallize your future goals. Focusing on how far you have come can show you the potential direction of your career. You may think, "ah, yes, I remember when I worked on that project - I enjoyed the sense of achievement it gave me and would like to take on similar challenges in the future." Or, alternatively, you might realize, "yes, I completed that project but I didn't enjoy it, so maybe I should avoid applying for jobs which require me to take on similar assignments."
So building an impressive resume can not only create opportunities by opening doors and acting as a map to guide interviewers, it can also help you to better understand your professional self and create your own roadmap f0r the future.
Here's how.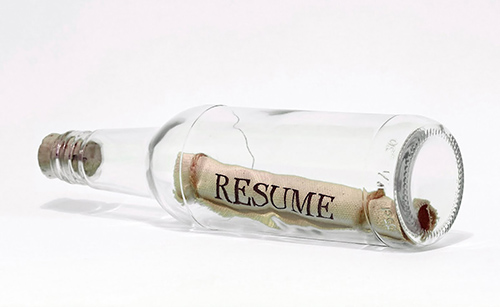 Be Bold, Be Brave – and Be Brief
A resume needs to be "specifically vague" - in other words, it needs to be just specific enough to put you in the running for the job you want, but you must avoid painting yourself into a corner. You must at all costs resist the temptation to give too much information, no matter how relevant you believe it to be. If an employer must wade through a ton of detail and can't instantly identify what is pertinent to the job you are applying for, your resume will almost certainly end up in the trash.
Ideally, your resume should entice the employer just enough so that they are anxious to meet you in order to find out more about you. So rather than set out the whole gamut of your skills, achievements and so on, target your resume to the job you are applying for. In other words, adapt each resume you send out to each specific job you apply for, rather than only considering jobs which conform to the exact details of your resume.
Look To The Future As Well As To The Past
An excellent way of making your resume stand out from the crowd is to make it future-oriented. Most resumes tend to be little more than a recital of an applicant's past job history, which may not in itself provide adequate proof that a candidate is adaptable enough to achieve similar successes in a new role.
The internationally best-selling author and expert on career matters, Martin John Yate, believes that to create a powerful resume, you must first look forward and try to form a clear picture in your mind of the job for which you are applying. You will need to identify and understand the specific role you will be filling - the job specification should explain this in detail, but don't hesitate to contact the company if you need further information.
You should keep in mind that the primary goal of a resume is to show that you have the ability to solve any problems which the job may throw at you. So examine the new role by trying to understand what potential problems this specific job is there to prevent and to solve.
Then look back over your professional life and identify those aspects of problem-solving at which you have excelled. By doing this, you are demonstrating that your past experience will make you ideal to tackle the challenges of the new position.
Break It Down
Rather than just listing all the functions you have fulfilled in your previous roles, put the emphasis on those skills which are relevant to the new job. Then list the specific talents and qualities you possess which enabled you to perform that function, and what you achieved as a final result.
An example of a job function could be having trained a team of sales staff. The skills that allowed you to do this successfully might include having a thorough knowledge of the market, coupled with the ability to target specific customers, along with excellent people skills which enabled you to motivate your team and keep them loyal to the company. The result of this could well have been an increase in sales of X percent in one year, and a significant reduction in turnover of staff since you became team leader.
Always try to show how your achievements benefited your employer. If you saved the company time, estimate how much. Do the same if you were responsible for saving or for making money, ensuring that you avoid exaggeration - remember that facts and figures can be checked. If you were part of a team, make sure you mention this - it will demonstrate your ability to work with others, as well as showing that you are happy to share the credit whenever necessary.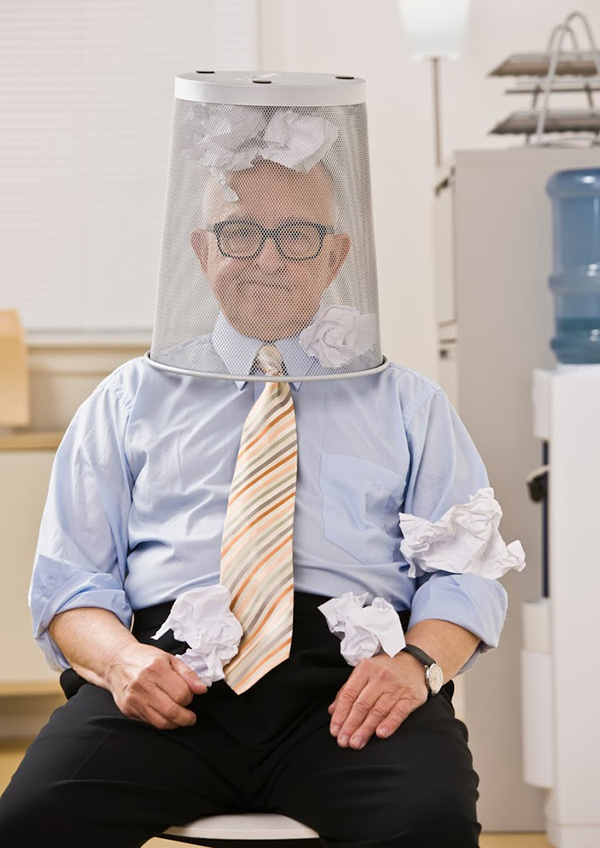 The Five Golden Rules of Resume Writing
M.J. Yate says that there are five basic rules of resume writing.
Resume Rule 1. Whenever possible, use the most general job title for your previous role. Use one which is specific enough to make the field you worked in obvious, but unspecific enough to elicit further inquiry. One way to do this is to add the term "Specialist" - for example, IT Specialist; Design Specialist; Sales Specialist.
Resume Rule 2. Emphasize your achievements, your problem-solving skills and your individual areas of expertise, ensuring that they relate to the job for which you are applying. Skills of particular interest to potential employers are those which relate to economy, profit and efficiency. Communication is a top-rated skill, both internally with colleagues and externally with customers and clients.
Resume Rule 3. Never state your current salary. If you are earning either too little or too much, you could rule yourself out for the position immediately. Nor should you mention your desired salary, for the same reason. If salary information is asked for, tell your potential employer that you will discuss it at the interview. If you are asked specifically by a recruiter or hiring manager what salary you are looking for, don't mention an exact figure if you can help it; instead give as wide a range as possible, if possible putting the minimum range at your current salary. That way, any pay offer will either match or increase your current earnings.
Resume Rule 4. Remember to keep your resume scanning-software friendly. Many large companies nowadays use specialized hiring software to scan resumes before they are read by an actual person, which pick out resumes with particular keywords and discard the rest. So use common typefaces; point size between 10 and 14 (12 is ideal); only use bold for headings; avoid double columns or other complicated graphics-based layouts that may confuse scanning software. A keyword or core competencies section will enable the company's resume search engine to identify keyword descriptors which match the job description, so even if these aren't in the body of your resume, this will ensure that your details will still be retrieved to be reviewed by human eyes.
Resume Rule 5. Keep it short! The general rule is one page for every 10 years but keep to a maximum of two pages. No-one reads a long resume.
Resume Rule 6. I would add a sixth rule to this list: always proofread your resume. And then proofread it again. And, if possible, ask someone else to proofread it for you. One small spelling or grammatical error in an otherwise excellent resume can make all the difference between an interview invitation and your hard work ending up in the trash can.
To quote Jay Samit, CEO of the multinational company SeaChange International and member of The Writers' Guild of America: "The most important tool you have on a resume is language."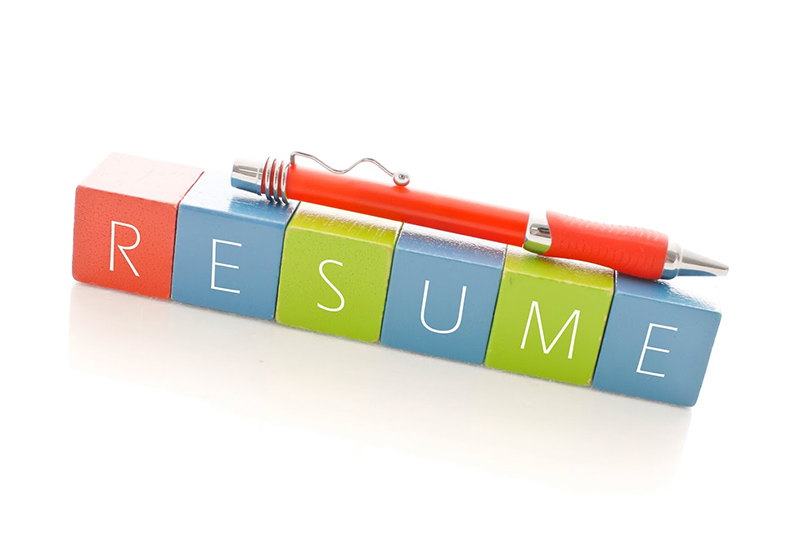 ---
Tune in next Tuesday for more great resume, cover letter and interview tips! Same time, same place!