Welcome back to Resume Tip Tuesday! Come to CareerBliss every Tuesday for a brand new resume tip to help you in your job search. Check out the archive for resume tips galore!
---

Six seconds. That's the length of time you have before the HR manager decides whether to grant you an interview, or drop your resume into the trash can. Why? Well, according to many independent researchers such as job coaching specialists Fundamentum, that's how long the average recruiter will spend scanning each resume in the pile before deciding whether or not to keep or toss the resume. That's why it is absolutely vital to make sure that your resume passes these tests.
How to Cross the Six-Second Barrier
The most important thing you need to do is to grab the recruiter's attention so that they will want to continue examining your resume after that preliminary six-second scan. Recruiters spend up to 80 percent of their initial brief review looking at these four areas:
Contact details (name, location)
Current employment (job title, company, employment dates)
Previous position (job title, company and employment dates)
Education (college or university attended, field of study)
So a clear and uncluttered format is vital to enable the recruiter to easily identify these four main pieces of information. You must at all costs avoid long paragraphs in your resume - nothing is more off-putting, and harder to absorb, than a solid block of text. Instead, use snappy bullet points and bold sub-headings. Using bold type for current and previous job titles will assist the employer or recruiter in easily finding your areas of experience.
Use a clear font, such as Arial, and never exceed two pages unless you are at CEO level (in which case, three pages is acceptable). Put the Education section at the bottom, as this is the place recruiters expect to find this information.
Avoid a Meaningless Introduction
Your introductory statement should summarize the key qualities the employer is seeking for the advertised position. Avoid broad descriptions such as "Motivated, dynamic, hard-working, results-orientated individual, with an excellent eye for detail." This is your subjective opinion of yourself, and is not a concrete, provable fact. Instead, outline your relevant qualifications, and be as specific as possible, e.g. "Senior Accounts Manager with 12 years' experience in corporate banking and commercial mortgages." This is what the recruiter needs to know in that six-second window of opportunity, not your own opinion of your personal qualities.
Why the "One Size Fits All" Resume Doesn't Work
Generic resumes - i.e. ones used for every single job application in your field - are easily identifiable by hiring personnel as they see so many of them, and are almost invariably discarded. You should tailor your resume by having each specific job description to hand so that you can tweak every line with the express purpose of persuading the recruiter to interview you.
Tailored resumes are those which explain precisely why you are an ideal fit for the position in terms of your previous experience, accomplishments and achievements. For example, if you exceeded a sales target, say how you did it and quote exact figures. Give details of initiatives or projects and say how long they took to achieve results. Never be vague: you must avoid like the plague words such as "several" or "frequent" or "numerous" - a lack of precision gives the impression that you're exaggerating, or even being untruthful.
Remember to always emphasize the benefits you can bring to the employer, never how you think the job will benefit you or how much you want it.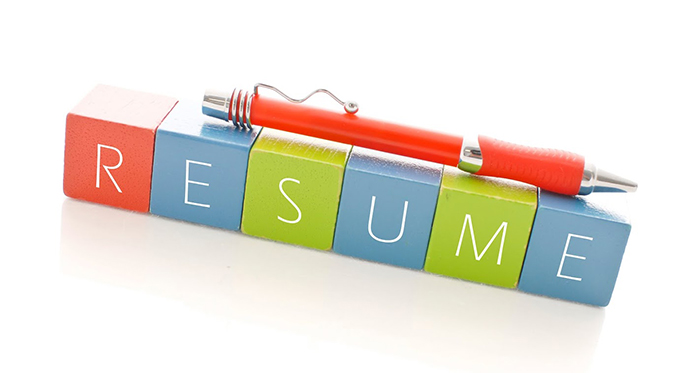 Explain Mysterious Gaps in Employment
Always explain any gaps in your employment history. Don't be tempted to embellish these: if your career break was to enable you to travel, or volunteer, or study, that's fine; taking time out for childcare or because you were caring for an elderly parent may sound less glamorous, but recruiters understand that this is all part of normal life, so even the more mundane explanations are unlikely to damage your chances. On the other hand, having a big three-year gap between your last job and your current job application is a huge red flag to a recruiter, if not explained from the outset.
Details to Avoid Including
You should leave out all but the most basic personal details, i.e. name and contact information, unless they're directly related to the advertised position. The same goes for individual requirements - if, for example, you need to observe the Jewish Sabbath (Shabbat), which means being home before dark on Fridays, this can be discussed if you receive an offer - you don't need to reveal it ahead of time in your resume.
Avoid all negative statements. The reasons why you left any previous jobs are irrelevant - a prospective new employer won't care that you had a clash of personality with your former boss, or that you believe you were mistreated, or that you disagreed over your terms of employment. If anything, revealing this information may alarm your potential new employer and count against you in a hiring decision. Be positive and upbeat at all times.
Salary details are something else to avoid. If you are currently earning too much, or too little, you could rule yourself out of the running by letting the recruiter know your current salary upfront. Nor should you state exactly what salary you are looking for. If salary information is specifically requested, put it in your cover letter, or indicate that you will discuss this should you be granted an interview. Similarly, don't include references unless this is a mandatory requirement. You've little enough space on your resume as it is. If the job advertisement asks for them, put them on a separate sheet.
Spelling, Grammar and Punctuation
It may sound trivial, but a single error could kill an otherwise perfect resume. A misspelled word or a misplaced apostrophe could be taken as proof that you are careless or that you don't bother to check your work.
If you rely on spellcheck, never forget that it's not foolproof. It won't pick up on such things as words which can be spelled in different ways, e.g. draft and draught. If spelling isn't one of your strengths (or even if it is) it's always worth asking a friend to proofread your resume for you.
A Cautionary Note: Lying or Bending the Truth Never Works!
Of course your resume should give the very best, the shiniest, the most flattering snapshot of you, your attributes and your achievements. But never be tempted to invent or exaggerate your qualifications, your experience or your accomplishments. Recruiters are experts in identifying anything which doesn't quite fit, and in these globally connected days, a one-minute search on Google can pull up everything from your old manager's name and number, to your university admissions officer's email address. Facts can be checked, former employers contacted, and, if you're granted an interview, bluffing to your interviewer's face is much harder than stretching the truth in a resume.
So always be scrupulously honest and be confident that your hard-earned successes and genuine attributes will earn you the job that you want. Believe in yourself, and others will too!
---
Tune in next Tuesday for more great resume, cover letter and interview tips! Same time, same place!