Welcome back to Resume Tip Tuesday! Come to CareerBliss every Tuesday for a brand new resume tip to help you in your job search. Check out the archive for resume tips galore!
---

We all know the importance of writing a good resume. So why should you go to the additional trouble of writing a cover letter when you apply for a job? Surely all the information a prospective employer needs to know is right there in your resume?
Well, think of the resume as the skeleton of your application. All skeletons look similar - right? The purpose of the cover letter is to add flesh to the skeleton, to add shape and form, features and distinguishing marks. No matter how excellent your qualifications, how wide your experience, how outstanding your achievements, other applicants will undoubtedly have similar attributes.
A great cover letter can set you apart as an individual by giving a distinctive style to your application, as well as demonstrating your writing style and your grasp of grammar, spelling, punctuation, and (of course) your sense of humour.
Assuming that you are just as qualified as everybody else who applied, the cover letter is your opportunity to make an additional personal statement about yourself and tell your prospective employer why their company needs you, above all others.
How Does a Cover Letter Differ From a Resume?
But do employers want to make the extra effort to read your cover letter as well as a resume? Apparently so. A survey of U.S. employers found that 42.9 percent wanted candidates to submit a cover letter, whereas only 29.8 percent felt that the cover letter was not important.
David Welsh, Managing Director of Richmond Solutions, a well-established name in executive career progression, makes the following distinction:
"Think of a cover letter as a glass of brandy. It's a short measure, quite potent; you'll know very quickly if you like it or not and it's very easy to judge the quality. A resume is more like a glass of wine. It's a bit longer, and while it's (still) basically fermented fruit juice, it takes more time to grade."
In other words, if your covering letter grabs the attention of the employer or recruitment manager, they are far more likely to take more time over and pay more attention to your resume - in essence, to savor it.
In short, an informative, well-written cover letter can make you stand out from the crowd when the employer is trying to choose between dozens of equally well-qualified contenders.
What do Employers Look for in a Cover Letter?
Your first task is to try and find out the name of the person to address your cover letter to. Research by Forum 3 found that those who addressed the cover letter to the person in charge of hiring were 15 percent more likely to receive a letter or email of acknowledgement.
Overall, those who included a cover letter with their resume were still 10 percent more likely to receive a reply, and 5 percent were more likely to gain an interview.
The 2010 Orange County Resume Survey came up with the following interesting statistics regarding cover letters:
33 percent of employers looked for mention of the skills they asked for in the job description.
26 percent looked for evidence of clarity in the applicant's writing (well-written, nicely-formatted, specifying the job applied for, etc).
20 percent were seeking additional details about the applicant, on top of what they had learned from their resume (further accomplishments, explanation of any work gaps, etc).
19 percent wanted an answer to the question, "Why should we hire you?"
18 percent prioritized spelling and grammar above qualifying achievements.
17 percent looked for personal vision and uniqueness in the cover letter.
12 percent valued brevity, equating this with self-knowledge and business sense.
One good tip is to try to put yourself in the shoes of the recruitment manager or HR person. In larger companies, these people have to wade through hundreds, if not thousands of job applications each year, most of which will outline similar qualifications for the position advertised.
How will they decide which applicants they want to see? Who would YOU want to see, based on what you'd learned about each person from their cover letter?
For a start, someone who has taken the trouble to find out the name of the person who will read their application will always get brownie points. And someone who shows that they have a basic knowledge and understanding of the company - its work, its structure and its ethos - will be more highly prized than someone who talks only about themslevs in their cover letter.
In other words, someone who has done their research and is genuinely interested in the company, rather than somebody who is just grabbing frantically at a random job - is far more likely to get invited in for an interview.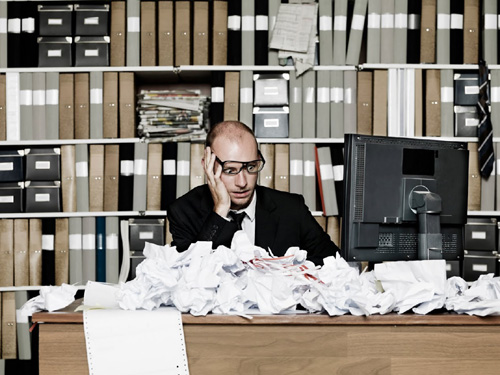 What Should You Write in Your Cover Letter?
When drafting up your cover letter, it will pay dividends to look at the competencies and skills listed in the job description, and then explain how and why you satisfy those requirements, giving examples of when you put them into practice.
Cover letters that use the "active" voice tend to do better than those who write more passively. E.G.: "I supervised and managed the company's annual intake of interns," sounds better than "I was selected as supervisor and manager of the company's interns," which makes it sound as though the position was imposed on you, rather than you actively taking it on.
Most importantly, try to emphasize what you can do for the company, rather than what the company can do for you. Other applicants will list their relevant skills, so you need to go one step further by stating exactly how those skills could be utilized within the specific job role for the benefit of the company.
For instance, do you know who their competitors or market rivals are? Find out! You could then check their websites or order their brochures with a view to showing your potential employer that you know how to keep your eyes on the competition.
You may even find blogs or comments on the company's social media pages from satisfied clients or former employees, which could demonstrate the business's strong points and achievements. If you mention these in your cover letter or interview, you will be miles ahead of your competition.
Do Punctuation, Spelling and Grammar Really Matter?
Take this sentence: "A woman without her man is nothing." Now there's a statement designed to raise the hackles of just about every independent self-respecting female. Let's try that again. "A woman: without her, man is nothing." Whose hackles are rising now? One colon and one comma have changed the entire meaning of the sentence.
So yes, correct punctuation is vital, to make sure that the person who reads your letter understands exactly what you're trying to say.
Don't rely on that traitor commonly known as Spellcheck to ensure that every word is spelled correctly. It's all too easy to type "form" instead of "from," or "to" instead of "too." So proofread your letter. And then proofread it again. And then (if possible) have a friend read through it and give you feedback. Also, try reading it out loud, which may help you pick out the "from/form" type of errors. It wouldn't help with an "aloud/allowed" misspelling, though, so do watch out for homophones!
As for the importance of using correct grammar, this has been beautifully expressed by William Bradshaw of Huffington Post:
"Grammar, regardless of the country or the language, is the foundation for communication - the better the grammar, the clearer the message, the more likelihood of understanding the message's intent and meaning. That is what communication is all about."
How Should My Cover Letter End?
A cover letter should never exceed one A4 page in length, preferably less. In order to help you trim your masterpiece down, use whatever tactics it takes to ensure brevity, at all costs. For instance, never use a long word when a short one will do - employers can spot when you're trying to impress them by being wordy.
Near the end of your letter, it may help your application if you mention your current availability, to give your potential employer an idea of how quickly they could get you on board. If you write "Available to start work immediately," this may result in you being picked over the applicant who notes that he needs four weeks notice to start a new job.
As in dating, however, don't be too pushy or desperate-sounding, as this may turn the hiring manager off. Ending your cover letter with, "I will be waiting by the phone for your call 24/7!" is going too far in the opposite direction.
In order to end on a positive note, simply state that you look forward to hearing from them soon, rather than you merely hope that you will. If you've done the smart thing and addressed your letter to a named person, remember to end the letter with "Yours sincerely". Only use "Yours faithfully" if you're not addressing the recipient by name.
Finally, if you're really stuck, there are plenty of excellent cover letter examples on the internet which you can use as a guideline. But please don't be tempted to copy one of these - if you've found a good one, you can bet one of your rivals for the position will have found it too.
Always be original, as much as that is possible these days, and let your true personality shine through. You'll be on your way to a new job in no time.