Welcome back to Resume Tip Tuesday! Come to CareerBliss every Tuesday for a brand new resume tip to help you in your job search. Check out the archive for resume tips galore!
---

How to Stand Out The Right Way
A few years back, a young man named Eric Gandhi made social media headlines when he landed an interview with Google just 30 minutes after posting a creative resume inspired by the company's search page. Although he turned down the offer in the end (because the position offered was a marketing, rather than designer, position), his story is a testament to how creativity can sway the job market in your favor.
Of course, Gandhi also acknowledged that creative resumes work better in certain contexts than others. Specifically, it's okay to switch up your resume from the usual "black text on white paper" format, as long as you meet the following criteria:
1. You're Applying for a Creative Position
It's easier to convince employers of your creativity when they see the proof with their own eyes. For example, if you direct them to a modern yet elegant website you designed, you'll make a stronger statement than you would if you simply wrote "Has extensive experience designing websites" in the "Skills and Experience" section of your resume.
Conversely, a resume written in a multi-colored Comic Sans font and packed full of pictures won't sit well with a recruiter looking to fill a banker or accountant position. In that case, it's safer to submit a standard resume detailing your relevant skills and experience.
2. Your Dream Company Has an Offbeat Culture
Since Google is already known for being unconventional, it's no surprise that Gandhi's application grabbed their attention. By flattering them with his imitation, and showing that he shares the company's goals, practices and values, Gandhi proved he'd be a good fit for Google's company culture.
If you're not sure whether your dream company has a Google-like culture, watch out for specific cues. If the company has off-the-wall websites and social media pages, chances are strong they'll also gravitate towards off-the-wall applicants. You can also try contacting former and current employees of your dream company via LinkedIn, so you'll have a feel for what it's like to work there. You can then tailor your application accordingly.
3. Your Dream Company Doesn't Use an ATS
Most large companies use an ATS, or applicant tracking system. Essentially, an ATS filters job applicants by crawling their resumes for specific keywords. For example, if the company is hiring a programmer position, their ATS might be instructed to search for terms like "C++" and "Python."
Of course, from the company's point of view, the ATS speeds up the recruitment process. From the applicant's point of view, however, their options for creativity are significantly narrowed, if not cut out altogether. If the ATS doesn't detect enough keywords, or if the keywords can't be read because the resume used a non-standard font or lots of infographics and pictures (which the ATS can't read), it'll be dumped into the digital equivalent of the trash bin.
In other words, when uploading a resume through a company's online recruitment system, make sure you use standard fonts like Calibri, Cambria and Garamond, and remove anything that is not readable to a machine such as tables, bar charts or highly formatted resume templates.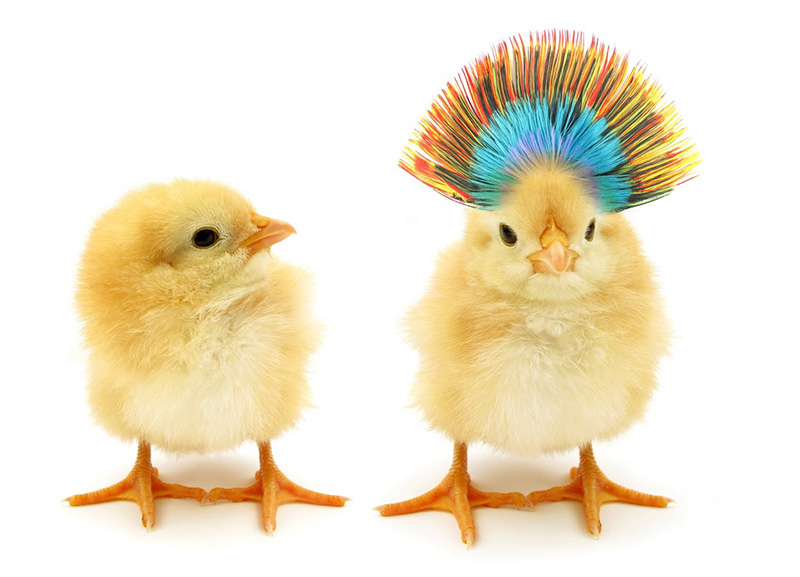 5 Types of Creative Resumes
Does your dream company meet all the criteria above? If so, and you want to give creative resumes a try in your next job search, try these five options on for size:
1. Put Your Own Spin on the Standard Format
Just because it's "standard" doesn't mean it has to be boring. As Georgina's resume shows here, you can break the mold without necessarily leaving it behind. Although Georgina added a perforated business card to the top and a few design elements for her history of experience, she still took care to show a summary of her skills, experience and other information that may be relevant to the job.
2. Style Your Resume Like an Infographic
Another way to get creative without tossing the best practices for writing resumes out the window is through an infographic resume, like this one. Because infographics are designed to let a reader absorb as much information as possible at a glance, they're a perfect way to wake up a snoozing recruiter and tell them about yourself within the six seconds they'll take to look at a resume. Also, even non-designers can make this kind of resume using free tools available on the Web. Just make sure everything is clearly laid out in sections, and easily legible.
3. Create a Digital and Physical Copy of Your Resume
If you can't decide between two options, why not take them both? The owner of this resume did just that: she printed out a hard copy and attached a USB with a soft copy of the same just in case. After topping it off with an envelope that complements the resume's design, she ended up with something that's sure to catch any recruiter's eye.
4. Make a Video Version of Your Resume
Are "in-person presentation" or "video editing" skills part of the job description? A video resume may be your ticket to standing out from the crowd. You can keep it simple yet powerful like Saji Nair's video resume, or you can embellish it further while applying the principles of great video resumes.
5. Go the Fun Route
Recruiters can — and often do — get bored from poring through hundreds of online and paper resumes every day. Give them something else to do by incorporating "fun" into your resume — like creating an origami piece or a foldable box from it, for instance. You can also use non-paper materials like cloth, a coffee bag, milk bags and even social networking sites.
Of all the types of creative resumes, this is probably the hardest to pull off. Aside from above-average craftsmanship skills, you also need imagination, moxie and a recruiter who won't mind making a literal toy out of your application. Last, but not least, the resume's overall impression has to be relevant to the company brand (which will be discussed in a bit).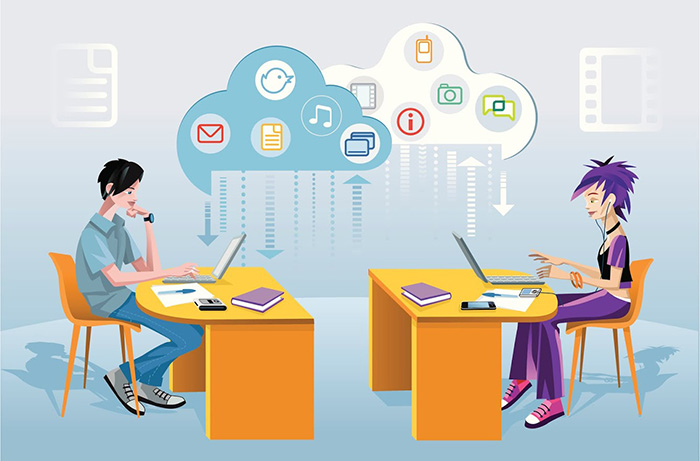 The Top 9 Do's and Don'ts of Creative Resumes
How do you execute any of the five basic ideas above to make your efforts worth it? Regardless of which you choose, here's what you need to remember:
1. Tailor Your Resume for Each Employer
Your resume's contents aren't the only things that need to be tailored for each employer. If you plan to send a DVD resume, remember that a video editing company may be a more willing recipient than a blue-collar manufacturing corporation. Likewise, a pop-up resume may be greatly enjoyed by a greeting card company, but not an online marketing one.
2. Align Your Brand With That of Your Employer
Going back to young Eric Gandhi's example, there's another reason he was able to attract the attention of a Google employee. Aside from the unconventionality of his resume, Gandhi also used Google specifically as a template (instead of the search giant's rivals). As the old saying goes, like attracts like.
3. Avoid Out-of-This-World Fonts
It's okay to express your personality through your resume, as long as it's not through fonts. Even if you're applying for a creative position, using one of the
top 5 best resume fonts
recommended by experts means you'll have a greater chance than using one of the
top 10 worst resume fonts.
4. Keep it Simple
As an applicant, your main goal should be to show prospective employers that you're the best fit for them. For that to happen, they need to be able to read the text on your resume without much effort. Re-read your resume at least twice (or find someone else to do it for you), and ask: Will a complete stranger be able to skim-read this and easily find out all key information about me (name, job title, career path, years of experience, etc) in six seconds?
5. If You're Taking a Risk, Give it 110 Percent
Then again, "simple" might not be your style. If you want to create the resume to end all resumes, do the best job you can. Since you're going to expend more effort than usual, you might as well do an awesome job the first time around, right?
6. Know Where to Draw the Line
It's possible that you and your dream company may have different ideas about what makes something "wacky in a good way." A Wall Street bank may take notice of a hilarious, brutally honest cover letter, but ignore one printed on a blown-up version of a dollar bill. Be eye-catching, not clichéd.
7. Keep a Plain, Unembellished Version (Just in Case)
Like everything else in life, job-hunting becomes less stressful when you have a backup plan. In case you're eyeing a company that doesn't have a drop of creativity in them, make a plain, standard version of your resume and keep it in a safe place. You'll never know when you'll grab the attention of an employer who prefers substance over style.
8. Utilize Your Top Skills
Creative people like to make creative resume, but if your resume falls flat then your job application may do the same. If you're a graphic designer seeking to move into videography, make sure you hone your video editing skills to perfection before sending in a homemade video resume. In this case, sending in a "videography" resume with amazing graphic design work may be the safest bet if you are not yet 100% confident of your video-editing chops. After all, if you get the position you can always perfect your skills on the job.
9. When in Doubt, Play it Conservative
Can't get a "read" on the company you're applying for? If that's the case, it's probably best to shelve your wacky resume idea — for now, at least. Your black-and-white resume might not feel different from the hundreds of other black-and-white resumes sent out every day, but it's better than not hearing back from the employer at all.
When it comes to job applications, the only thing within your control is the part before submitting your resume. Once the resume leaves your hands, it's up to the person on the other end to applaud your creativity or not.
Keep submitting, take chances when you can, and roll with whatever happens. Best of luck!
---
ABOUT THE AUTHOR
Sarah Landrum is a freelance writer and career blogger who grew up in a military family. She is also the founder of Punched Clocks, a site for professionals seeking happiness and success in their careers. Follow Sarah on Twitter @SarahLandrum and subscribe to her newsletter for more career tips.
---
Tune in next Tuesday for more great resume, cover letter and interview tips! Same time, same place!