Welcome back to Resume Tip Tuesday! Come to CareerBliss every Tuesday for a brand new resume tip to help you in your job search. Check out the archive for resume tips galore!
---

Reading a job description. Writing your resume. Composing a cover letter. Preparing for an interview. Learning techniques for interview success - what to wear, how to conduct yourself, what to say, what not to say. There is a wealth of advice out there on the subject of how to go about searching for, applying for and interviewing for that dream job. But what happens when the job offer you have worked so hard for actually arrives? Do you accept on the spot and then sit back with a big smile on your face to wait for the agreed starting date, or is there more to it than that?
Actually, no. When you are offered a job, you are in a unique position to make absolutely sure that you are going to be treated fairly by your new employer and be valued according to your previous experience and your future potential. Here are a few tips to guide you through the process.
1 - Get it in Writing!
A job offer, and its terms and conditions, is only as good as the paper it's printed on (or, nowadays, as good as the offer email and its attachments). So, as exciting as it is to receive a verbal offer, never accept immediately and think you've sealed the deal; instead, wait until you have written confirmation before you relax and plan your next steps.
If an offer letter isn't sent automatically, ask for it. Next, scrutinize the offer closely. Your offer letter should include the following details, as a minimum:
Job title
Department
Starting date
Manager (if you'll report to one)
Salary
Bonuses and how to achieve them
Benefits
Vacation entitlement
Rights to sick leave/personal leave
If any of these details are unclear or are missing, or if they're not the same as those described to you during your interview, then make sure you clarify them with the company and get the offer updated. In some cases, the above details may be covered in the company handbook, so be sure to ask for a copy.
2 – Decide What You Are Worth
You will find that nearly all the job-seeking guidance you read will advise you to never raise the subject of salary with a potential employer, unless they mention it first. So it could well be the case that, prior to the job offer, you were either unaware of the exact salary, or you were unsatisfied with the figure but didn't say so at the time in case it jeopardized your chances.
Now, however, you have the ideal opportunity to try to ensure that your salary reflects your worth. After all, you were offered the position in preference to all the other potential candidates, which shows that the employer thought that you had something special to offer their company, above and beyond all others.
So if you feel that your skills, experience and potential are worth more than the company is offering, you are well within your rights to propose a counter-offer. Never simply produce a figure out of thin air; instead, hop onto some of the salary calculators available online and do some research into the salaries being paid by other companies in the locality to employees at a similar level of seniority and experience.
Alternatively, you could offer to meet in person with the employer or human resources representative to negotiate a salary which is acceptable to both parties. Again, do your research into typical salaries both for the sector and within the company itself. Be careful not to oversell yourself, but neither must you sell yourself short. Keep in mind at all times that you are in effect a salesperson promoting a product - yourself - so you need to demonstrate that product's quality and value, whilst also proving yourself to be both reasonable and realistic.
Remember that if you value yourself, your employer will too. The more senior the role, the more likely it is that the company will expect you to negotiate. Remember - this is your opportunity to show them that you have complete confidence that you will be a valuable and profitable asset to them in the future. You have obviously made an excellent impression during the interview process, so they won't want to risk losing you.
However, it is vital to get the balance right between knowing your own worth, and knowing what the company can realistically afford - and is willing - to pay. So be persuasive and confident, but also be prepared to compromise.
3 - Make Sure You Read Everything You Sign
Once you have received your final confirmation offer you should also receive your contract. Never ever assume that the contract will conform exactly to the terms of the original offer. The company is not likely to deliberately attempt to deceive you, but it is always possible that an error might slip through or that an omission might be made.
So it is vital that you read every word carefully to check that the contract accords with all the terms that you were expecting and to which you initially agreed. Once you are totally satisfied with every detail, then - and only then - should you sign and return your new agreement.
And Finally - Show Your Appreciation!
Something which is usually omitted or forgotten once a new job has been secured is a show of appreciation. It can pave the way for you to be readily accepted within a new company if your future employers know just how much you appreciate the chance which they have given you. This is particularly the case if you are replacing a valued former employee or colleague who - for whatever reason - will no longer be filling the position which you are taking on.
We're not talking a fruit basket or a bunch of flowers here, or anything that could be misconstrued as a bribe. Simply take the time to write a brief email to thank your interviewers and/or new employers for the opportunity which they have afforded you, and to say how much you are looking forward to working with them. Then sit back and eagerly await the beginning of your new adventure.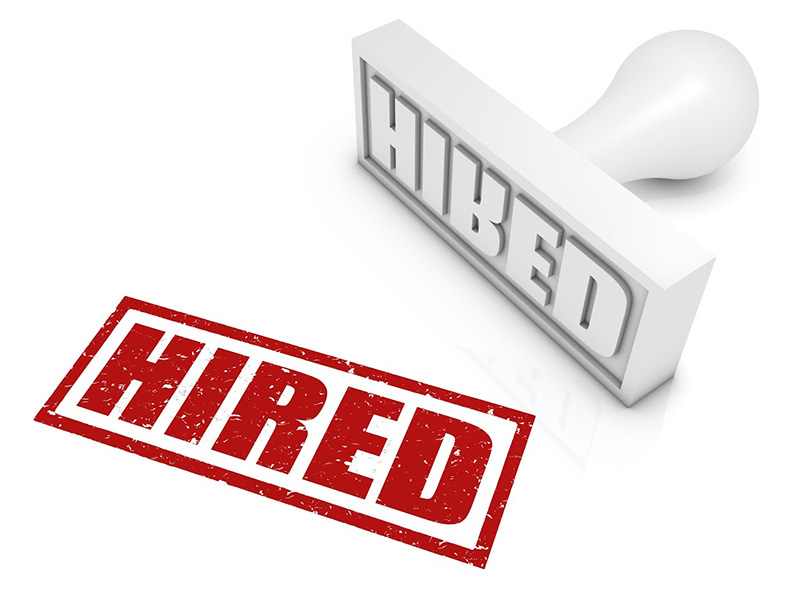 ---
Tune in next Tuesday for more great resume, cover letter and interview tips! Same time, same place!