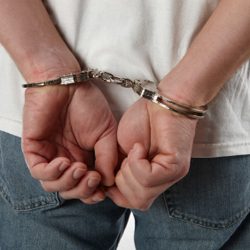 In a recent post, Quick Tips on Avoiding Resume Blunders, we talked about common resume mistakes — like being too general, or poor formatting. Apparently, however, we missed the biggest resume blunder of all: straight-up lying about your background!
Needless to say, that's a huge resume gaffe.
Don't exaggerate your skills and, most importantly, do not lie about your alma mater like 25-year-old Adam Wheeler so foolishly did, according to an
MSNBC report.
Wheeler included his experience at Harvard University in a resume and cover letter leading to legal consequences. His lawyer Steven Sussman said, "He obviously made a mistake."
But, for Wheeler, it wasn't as minor as a resume mistake — it was a violation of his probation.
It wasn't the first time he had been caught lying on a resume. He previously had submitted a fraudulent application to Harvard, in which he falsely claimed that he graduated from the exclusive Phillips Academy prep school.
That " mistake" got him booted from Harvard and convicted of fraud.
As part of his probation, Wheeler is barred from representing himself as a Harvard student or graduate. So when he violated those terms and "mistakenly" left the Harvard name on his resume during his job hunt, a judge expressed concern about his mental state.
Next time you think about stretching the truth or fibbing on your resume, think about the string of lies that could lead to Wheeler being jailed for about two years (a prosecutor said he will ask that Wheeler serve the suspended sentence he received for the initial fraud conviction).
It's just not worth giving up your integrity … or your freedom.