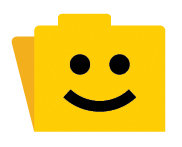 It's Friday – how are you going to spend your afternoon?
Are you going to make the most of the last day of the workweek and scramble to finish as many tasks as possible before the clock strikes five (do people still even work 9 to 5)?
Or, are you going to hit cruise control and take it easy?
If you're like nearly half of the respondents to a recent CareerBliss poll, it's the latter.
"Friday afternoon slacking" garnered 49 percent of votes when we asked employees to choose their guilty pleasure in the workplace.
The outcome was predictable, and somewhat disappointing. To be honest, we were hoping more people would choose "rearranging desk chairs" or "stealing paperclips."
Slacking on Fridays is just so ... conventional. Oh well, we'll get over it -- and maybe rearrange some desk chairs in the process. We predict a new trend. If planking -- remember that foolishness? -- can catch on maybe moving desk chairs around can too.
Here are the full results (413 people took the poll. And, no, it's not even close to scientific):
What is Your Workplace Guilty Pleasure?
49%: Friday afternoon slacking
16%: Making faces behind the boss' back
13%: My coworker's lunch
13%: Rearranging desk chairs
9%: Stealing paperclips