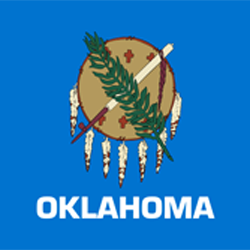 Oklahoma City led the pack in job creation among large U.S. metro areas in 2011, according to pollster Gallup, and New York and California were each home to two of the bottom-ranking areas.
Gallup's job creation index is based on the percentage of workers in a metro area who say their employer is hiring and the percentage who say their employer is letting people go.
Oklahoma City, for instance, scored a +25 for 2011, with 37 percent of workers surveyed saying their employer was hiring and 12 percent saying their employer was decreasing its workforce.
The job creation index nationwide for 2011 was +13, Gallup reports.
Workers were surveyed between January and December 2011.
"A positive takeaway from these numbers is that every one of the top 50 U.S. metro areas has a positive Job Creation Index score, indicating there is more hiring than firing going on in the nation's largest cities," Gallup concludes. "At the same time, the high degree of local variation makes clear that some cities are doing very well, while others are not doing as well on a relative basis."
Here are the top five for 2011:
Oklahoma City, Okla. – index score: +25
Pittsburgh, Pa.  – index score: +22
Richmond, Va. – index score: +22
Nashville-Davidson-Murfreesboro-Franklin, Tenn. – index score: +22
Orlando-Kissimmee, Fla. – index score: +21
Here are the bottom five for 2011:
Providence-New Bedford-Fall River, Mass.-R.I.  – index score: +5
Riverside-San Bernardino-Ontario, Calif. – index score: +6
New York-North New Jersey-Long Island, N.Y.-N.J. – index score: +6
Sacramento-Arden-Arcade-Roseville, Calif. – index score: +7
Buffalo-Niagara Falls, N.Y. – index score: +7
Check out the job creation index scores for the 50 largest U.S. metro areas here