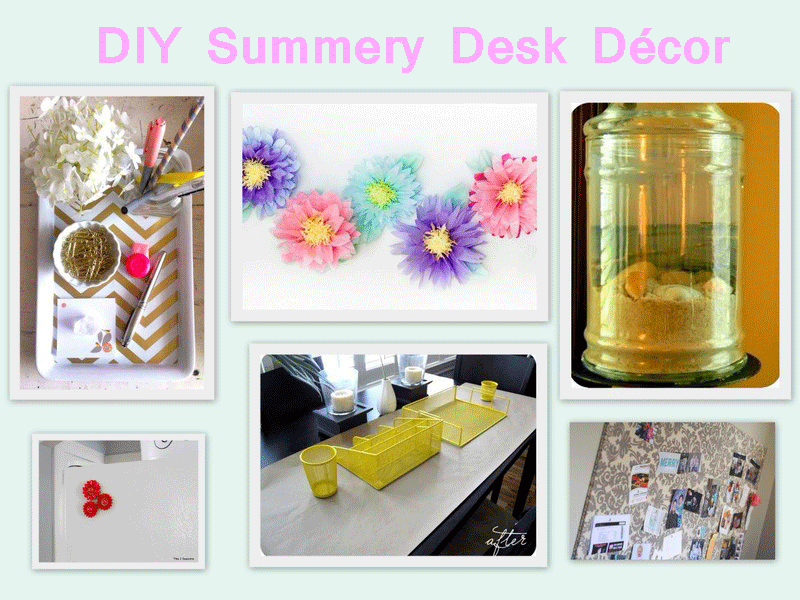 Happy summer! If you're spending most of your summer days at work in a cubicle or job searching from your home office, why not bring the season to your desk! There are endless ways to do this without breaking the bank. To help you add a summery touch to your desk décor, we scoured the web for the best DIY projects. These projects caught our eye because they not only remind us of summer but also have endless creative possibilities to personalize your cubicle or office.
Surrounding yourself with colorful, summery décor is a surefire way to lift your mood a little bit (even as you crunch those numbers or read job search tips). In hopes of offering some happy office inspiration, here are five awesome summery décor for your desk (found on Pinterest!):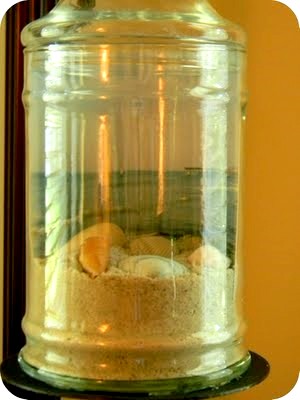 Carmella of Creative Carmella came up with this fantastic idea to bring the beach to your desk. This DIY beach jar is an awesome way to remember the good times on the beach while you work. It makes a great desk piece. The supplies you'll need are a fish bowl or jar, sand and your favorite beach memorabilia …that's it!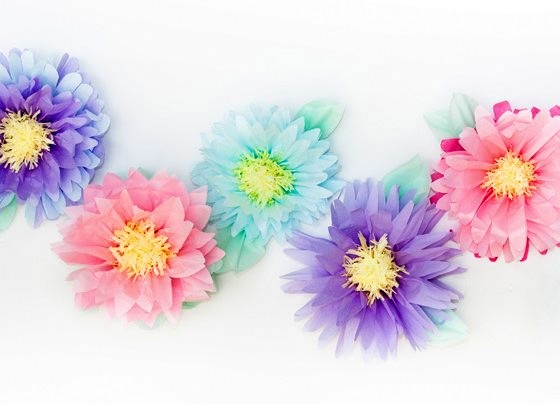 Nothing says summer like beautiful, colorful flowers on your desk! Create everlasting flowers using tissue paper featured on the Design Everyday blog. They offer a great, simple tutorial to make these flowers perfect every time.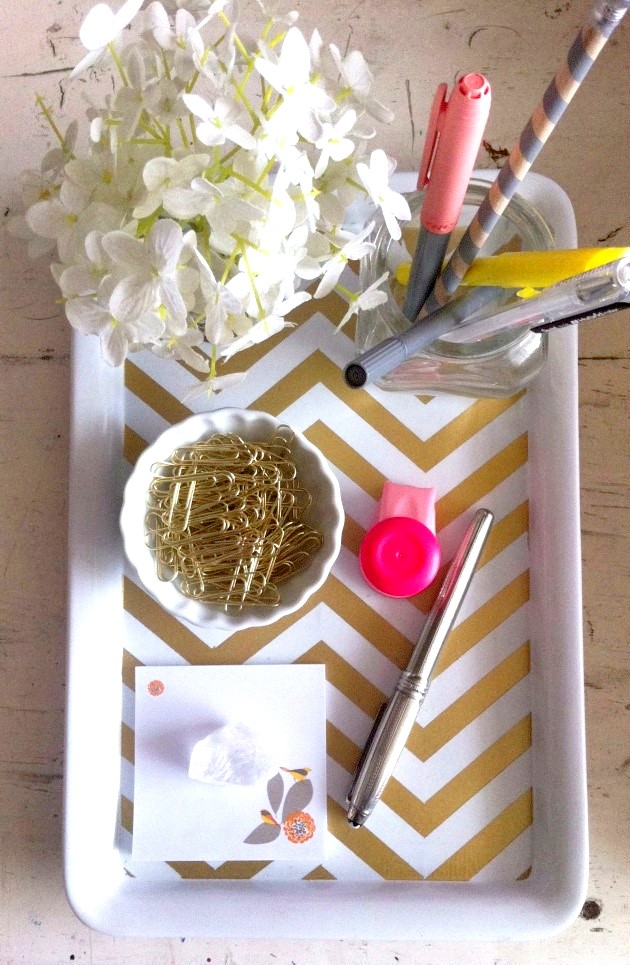 Blogger Arely Perusquia shared this easy, fabulous office décor idea on her blog Lovely Scrolling. Using the popular chevron pattern, she spray painted a regular tray to create a glimmering gold home for her office supplies! The main items you need are some spray paint, tape and transparent gloss spray. I love this idea because you can re-purpose an old patterned tray you might have lying around your kitchen. It's a nice display for some white peonies or your favorite summer flower.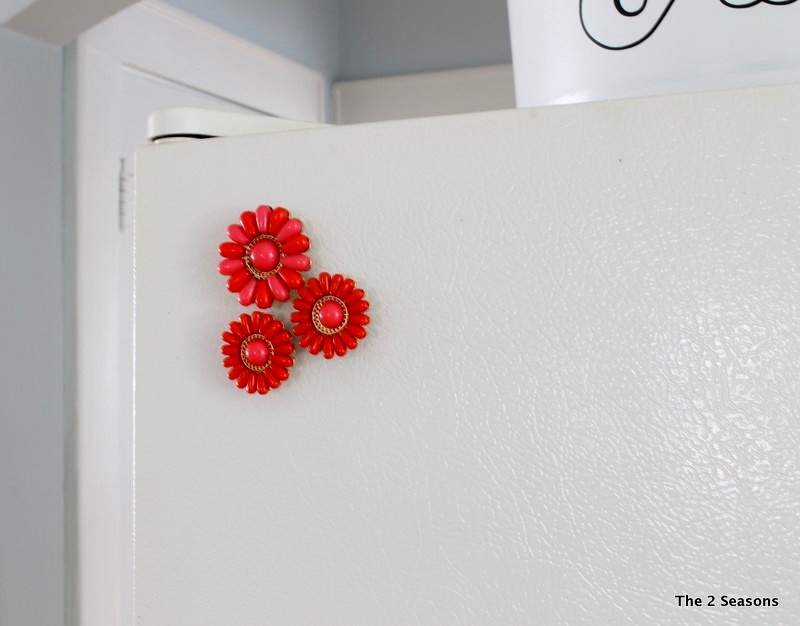 This is a super simple decorative touch to your magnetic office whiteboard, thanks to
The 2 Seasons
, a cute mother and daughter blog. It's all in the details! And it's incredibly cheap to make. All you need is a glue gun, a fake flower and magnets. 
You can get really creative with this — head to the dollar store and find your favorite color broach, beads, earring or anything else that reminds you of summer!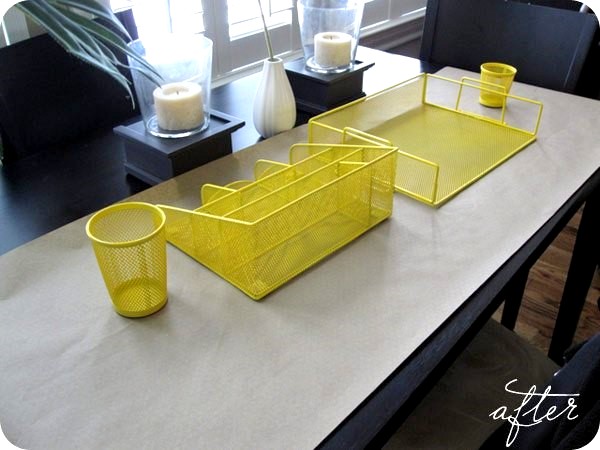 Blogger Kristina at Pretty Shiny Sparkly blogged about her office makeover by painting her Ikea office supplies shown above. She primed and painted (two coats) to add a touch of personality to her otherwise boring desk. How about a bright, summery yellow?
6. Framed Covered Fabric Bulletin Board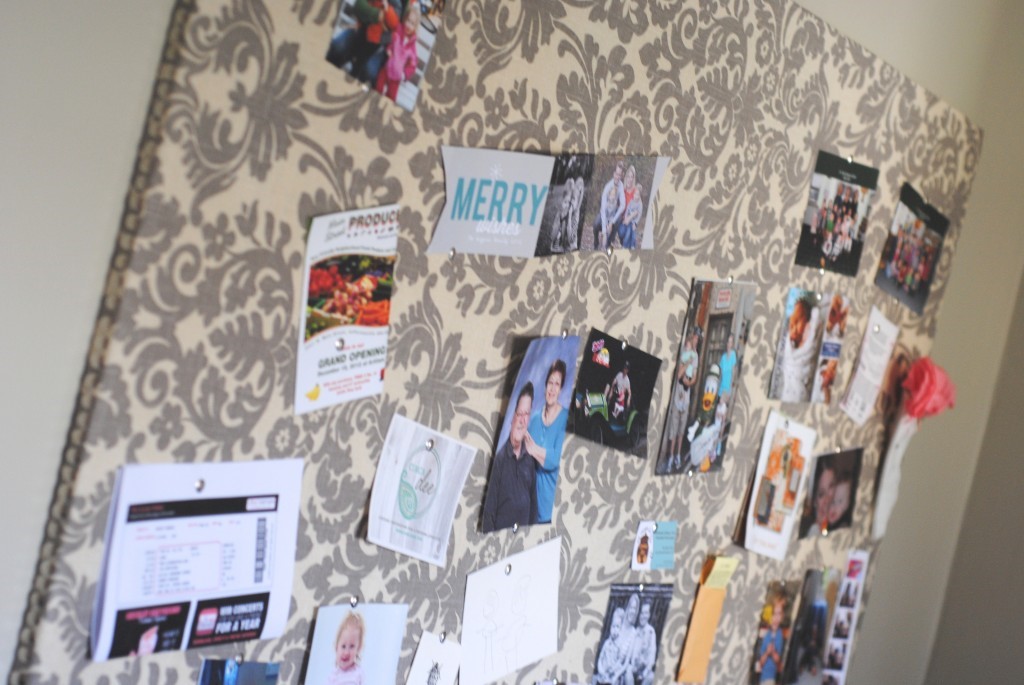 Bulletin boards are a great addition to your cubicle or office. And there's so much you can do to add personality and summer flair! Carrie from Making Lemonade blog put together a great DIY tutorial to make your own fabric covered bulletin board. All you have to do is get a foam board, your favorite summery fabric and a nice frame!
Photos used with bloggers' permission
Want More Desk Décor Inspiration?