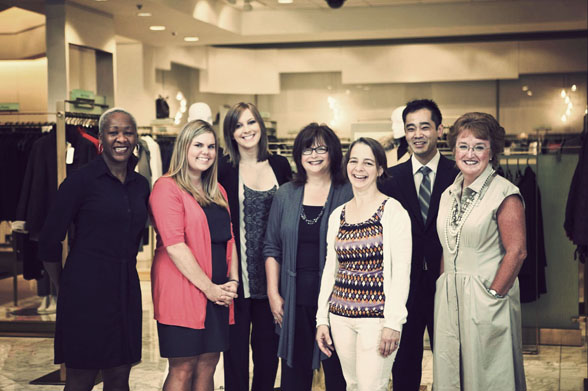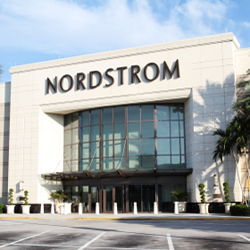 Nordstrom is all about awesome customer service — and awesome customer service is a sign of happy employees!
The more than 100-year-old company seeks out only the top, most passionate professionals to join the team, according to employees, the payoff is well-worth it. Nordstrom was recently recognized among CareerBliss' Top 50 Happiest Companies in America and Top 10 Happiest Companies for Young Grads — the rankings are all based on employee reviews.
The giant retailer has been the hotbed of both fabulous fashion and impeccable customer service for over a century. Founders John W. Nordstrom and Carl F. Wallin had one philosophy in mind: offer the best possible service, selection, quality and value.
So what makes Nordstrom a great place to work?
Check out what Nordstrom spokeswoman Tara Darrow had to say about the culture at Nordstrom:
We do not have a thick manual telling our employees what they can and cannot do to accomplish that goal, we just ask them to follow one rule: Use good judgment in all situations. We hope this philosophy not only empowers employees to provide the highest level of service to our customers but also inspires them and helps build a great workplace.
Customers at the top: Our organizational chart is an inverted pyramid, with our customers at the top and our executive team at the bottom. It reminds us that our customers are the most important and our frontline employees, those who take care of the customer, are the most important people in the company.
Employee Empowerment: We believe in empowering our employees and creating a competitive environment. We want our people to have the ability to solve problems and be heroes to their customers, and we want them to treat the business as if their name was on the front door.
Recognizing Success: We spend a lot of time listening but we also strongly believe in taking action. Our success is dependent on bringing each person's thoughts, ideas, suggestions and perceptions to the table and we value that collaboration. We believe in recognizing success. We encourage fun and camaraderie and we have a longstanding tradition of recognizing hard work, competition and strong performance. Also, the compensation is highly competitive. Some make over six figures in commissions, and the hourly rate is high for the industry.
What kind of professional would thrive at Nordstrom?
Our people set us apart — that's why we hire the best talent at every level of our organization. Our best people:
Have persistence and tenacity.
Challenge themselves to better serve customers.
Have a strong entrepreneurial spirit, treating the business as their own.
Create excitement and passion around their business and fashion.
Build strong relationships, both with the customer and other team members.
Nordstrom's Values:
We've always focused on trying to do the right thing for our employees and our customers. We make an effort to be an ethical company, where people want to work and shop because being socially responsible connects us with customers and employees and helps drive these results.
We focus our efforts on our people, community giving, the environment and human rights. For instance, we donate millions of dollars in time and resources to local organizations all around the country because we think it's important to support the communities that support us.
Nordstrom is hiring!Last year, the company hired or promoted 41,000 people (both internal and external) and we anticipate that to increase this year. Salaries vary by position, but we offer an extremely competitive salary and total compensation range including benefits. We have no formal training other than to hire nice, enthusiastic people who love fashion and empower them to take care of the customer.
Because of our company's heavy online growth at Nordstrom.com, we're hiring many positions to support our online, IT and merchandising groups. We have hired more than 350 roles in this space in the past few months and will hire approximately 150 more in 2012.
Photos courtesy of Nordstrom Inc.