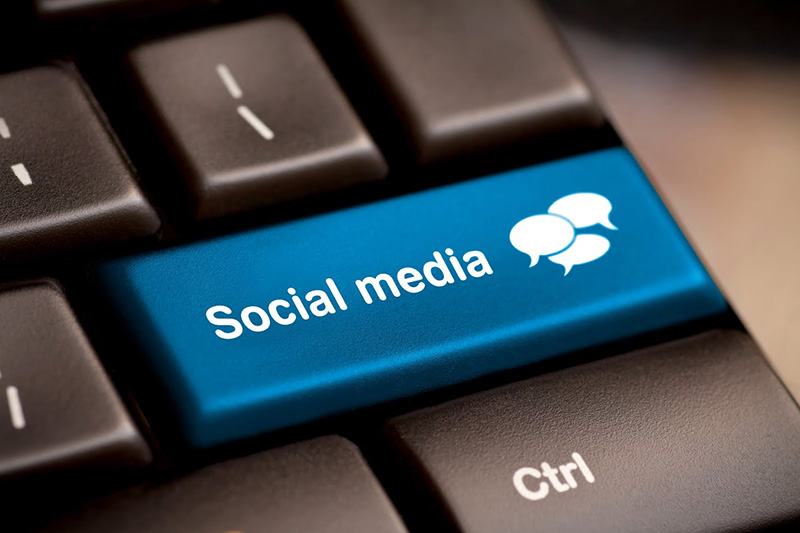 Nearly all of us now have an online profile on social media. Some of it we will have created ourselves – uploading vacation photos on Facebook, typing comments on day-to-day issues on Twitter, updating our professional network on LinkedIn.
What most of us tend to forget, however, is that part of this profile will have been generated by others through such things as posts about shared experiences, including photographs and comments on our own profiles, or even comments they make on their own pages relating to us and the people we know.
This is an age in which companies and organizations are increasingly turning to social media as a means of delving deeper into every applicant's academic, professional and personal lives to help them decide who gets accepted and who doesn't. That means that what we post online – and what others post about us – can be seen as a secondary 'online resume.'
The really important question we all have to ask ourselves is this: "Does my 'Social media resume' tally with who I really am - and, even more importantly, how I want other people (including my future employers) to see me?"
Drawbacks of An Outdated Digital Footprint
Here's a scary statistic. According to research by internet security company AVG, over 92 percent of infants in the U.S. have a searchable online presence by the time they are two years old. That includes photos, status updates (including commentary on physical ailments and illnesses) and even their first 'selfies.' Seven percent of babies and toddlers have an email address created by their parents, and five percent have an actual social network profile on Facebook or Instagram.
To begin with, this online presence may merely consist of seemingly innocuous photos and videos posted by adoring parents, but as children get older it could also include accounts of such things as developmental issues, serious health concerns or bad behavior. As AVG CEO JR Smith points out, this early digital history will follow a child for the rest of their life. What parents don't tend to consider is the kind of footprint they have started for their child, and what that child will think in the future about the information they have uploaded.
As a new generation embarks on their career path, many will already have a lifetime's-worth of online social media content available for all to see. With the power of computer storage decreasing every year, much of this information may live for as long as the child.
Even for those of us lucky enough to have had a social-media free childhood and youth, there are likely dozens if not hundreds of places our early forages into the realm of the Internet can be stored – such as embarrassing posts on MySpace, outdated comments on AOL news stories or old blogs, frozen in time on LiveJournal.
What, if anything, can we do about such digital relics and avoid adding to this electronic flotsam and jetsam in future?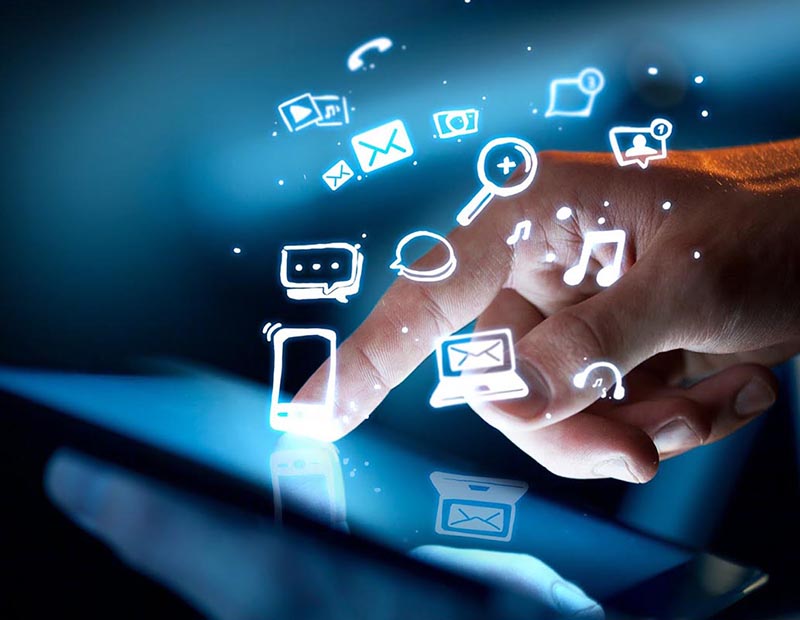 When Personal Posts Affect Our Professional Reputation
Most of us believe that our personal interests, activities and lifestyle are none of our employer's business, so long as they are kept separate from our working life. However, it is all too easy to form a snap judgment about someone from a single comment or photo posted online. This blurring of a person's personal and professional image is something which employers are increasingly doing.
We have probably all heard cautionary tales of people being fired for careless online posts made in the heat of the moment. But what is harder to uncover is how many career opportunities have been lost due to a less-than-flattering online reputation.
We will never know how many job applications have failed to progress to an interview, or how many potential promotions have been delayed or even denied altogether after an online search by a prospective employer turns up a less than rosy image of a job applicant.
How to Control Your Online Image
Thomas Powell is an online reputation management specialist, a role which has been brought into being by this very 21st-century problem. He believes that having an impressive online image is just as vital for career prospects as having an impressive resume.
As he says: "Previous generations might have been able to get away with the odd juvenile indiscretion, but now everything from careless selfies to ill-considered comments are readily available to anyone at the click of a mouse and a few strokes of the keyboard."
Programs are now being developed to enable those concerned about their social media profiles to regain some control over their online presence. One of these is the California-based "Scrambls" which allows Facebook and Twitter users to customize and control who sees their comments and tweets.
Its co-founder is Michael Sprague, who denies his program might encourage young people to be irresponsible on their social media channels. What Scrambls does, he says, is to "allow them to ensure that inside jokes and comments remain in their friendship or family circle and out of the hands of prospective employers."
Programs such as this allow users to select who can and cannot see a particular comment or tweet, so, as Sprague says, "power remains with them". He goes on, "This greater control enables greater use of social media. You can post and tweet confidently, knowing your potential employer won't see messages meant for friends, and permanent records of what you say online won't come back to haunt you in the future."
Such settings do exist within the 'Security' and 'Privacy' pages of most social media forums, but online rules change constantly and even the most careful user may have his or her carefully constructed world of privacy ripped off like a wet band-aid by an ill-timed policy update. In addition, most of us have been blogging, tweeting and Facebooking for many years, for many of us since the very start of these various forms of social media.
Facebook in particular receives and stores massive amounts of information; every 60 seconds on Facebook, 510,000 comments are posted, 293,000 statuses are updated, and 136,000 photos are uploaded. (Source: The Social Skinny). Sifting back through this backlog and deleting anything offensive would take days, if not weeks, for moderate users; maybe month or longer for heavy users.
But it's worth doing, even if you can only manage to clean up the last few months of the year, or as far back in the current year as you can scroll. Once you have cleaned up your online presence, experts urge everyone to "post mindfully" moving forward, bearing in mind that anything you post may potentially be seen by everyone, from your own family to your future boss.
Don't be Fooled by the Words "Delete" and "Privacy"
Some leading internet commentators are calling for "iRights", which would entitle under-age people to delete unflattering content from their childhood or youth. But, as Thomas Powell points out, even if you delete something from one site, the connected nature of the web means that it's already been copied to countless other sites almost immediately. And the very shared nature of social media means that there are no protections in place to prevent any other user with access to your page from copying anything you post, by taking a screenshot of a comment or photo, all the way up to downloading and storing your whole profile.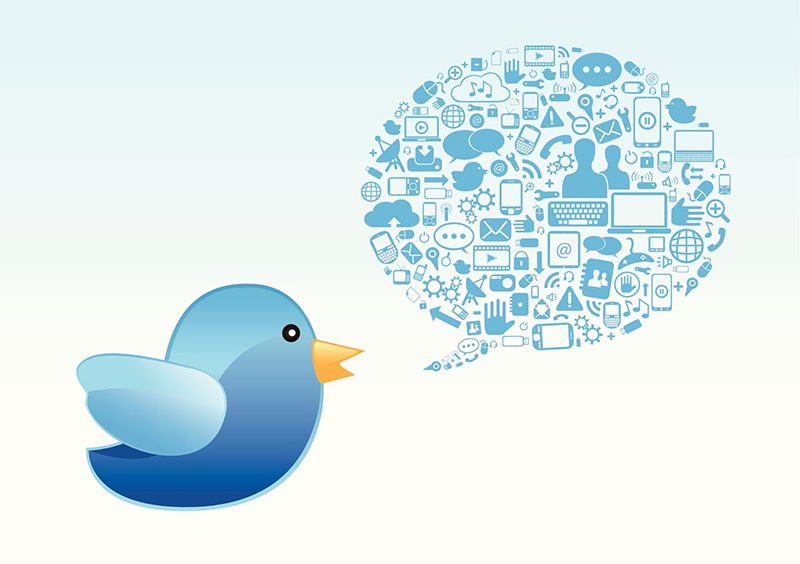 Websites such as Facebook and Instagram are constantly improving their security settings for content such as posts and photos. This may lead users to believe they can lock down their profiles so they're hidden from everyone who doesn't have permission to see them, such as their co-workers and employers.
However, this doesn't guarantee that your information remains private. "Even when you think you have things locked down, because of the way that Facebook is networked and what we call the replicability of it, it doesn't mean that things won't get seen," said Bree McEwan, an assistant professor of communication at DePaul University, Illinois.
She cites the case of a teacher who was fired from her job in Georgia in 2011 allegedly because of a Facebook picture of her holding two alcoholic drinks. Ashley Payne tried to sue the school council for unfair dismissal but she was never reinstated.
In Payne's case, says McEwan, "somebody she was friends with forwarded that information to a parent or a principal. So (because of) that replicability, anything you put out there means that anyone in the community is going to see it."
Taking Back Control of Your Online Reputation
The good news, however, is that it is possible to regain some control over the way search engines categorize information about you. With an investment of time and effort (or money, if you don't have time) it is possible to manage your online reputation to reflect the version of 'you' that you want the world to see.
You could start by opting out of people-search websites so that your profile is removed from their databases. Thomas Powell advises that you check the sites for compliance every few months as some will automatically add you again if they find a variation in your personal information. The steps for doing this, he says, can vary from site to site, but should be listed in the Terms of Use, Help or FAQ sections.
Once you have your social media cleaned up and under control, you can monitor the web for others talking about you. You don't have to be a celebrity to be paranoid; you'd be surprised at the sheer volume of online chatter that exists out there on everything from employee forums to employer review sites.
To begin, try entering your details on one of the number of online monitoring services. These enable you to find out where you are mentioned on the web - Google Alerts is the best-known, and there are others such as Mention.com. Simply enter your email address and name, not forgetting any nicknames you are known by, plus any other relevant information such as groups you belong to, and the service will email you whenever any new information about you appears online. You can refine the results by including a middle name, place of work and location, although bear in mind that if you have a common name, you may find yourself having to pick through dozens if not hundreds of results to find ones relevant to you.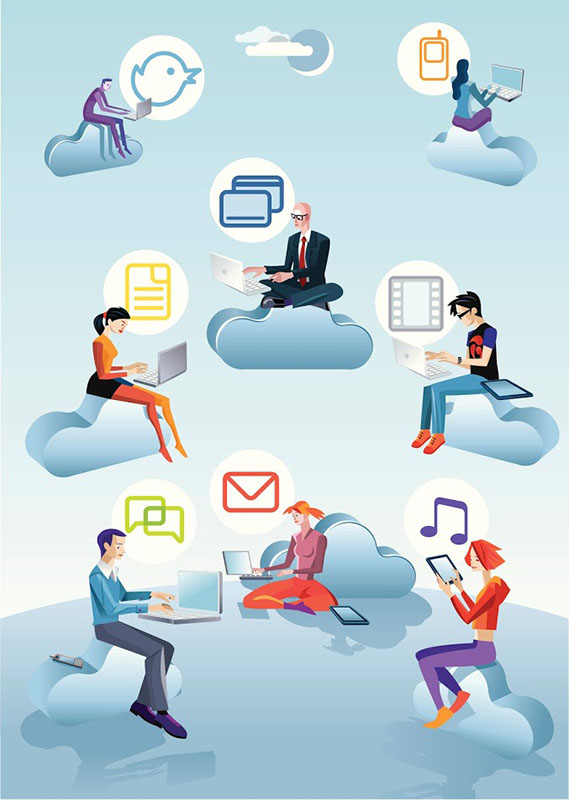 Control Your Search Results
Next up, try a simple tactic: Google your name. Once again, if you have a common name, add extra details such as your place of work or email address to see results better tied to you. This is essentially what a prospective employer will do when they first start searching for you online. Look at what comes up first and take note of what is good and what is not. Then, you can start working the improve these results – whether that be deleting old pictures of yourself from forgotten websites, requesting sites take down outdated information about you, and so on.
The key to this is to "own" as many of the top-ranking Google results as possible, says Powell. This will push any misleading or unwanted content down to lower search results pages where they are less likely to be viewed. "Essentially, it's a matter of making sure the first page of your Google results show what you want people to see," he continues. "Few people look past page one (on Google), so whatever appears there will likely shape what they think of you".
He also recommends starting a personal website, on which you write and post about your passions, your talents and your accomplishments. "The more you post, the better," says Powell. "Just make sure you mention your name prominently on the website, and use multimedia, as this will help your site rank higher in the search engines."
If you have more than one website - for example, one devoted to a band you perform with, and another focusing on your graphic design skills - you could then add links between them, as well as back-linking each to your social media profiles, including LinkedIn. This will increase your reputable presence on the web from the viewpoint of the various search engines, and make it easier for your future employers to locate and browse 'pre-screened' information about you.
And make sure you follow SEO (search engine optimization) best practices. This is the process of optimizing your written online content to make sure as many people as possible see it. This policy can be complex and changes frequently, so ensure you research terms such as 'google algorithm updates' to find out what is a hot technique and what is not. Powell advises you make sure all your websites conform to the latest Google algorithm standards by including relevant metadata.
As the smartphone is now replacing the laptop or PC as the most frequent way people interact with the web, make sure your sites are mobile-responsive to fit whichever device the information is being viewed on.
Your Online Reputation is Worth Protecting
These various steps can be time-consuming, especially if you monitor all these sites frequently to check what new information appears or resurfaces which may harm your reputation. But if you value your current career and your future job prospects, they are well worth taking.
Although damage limitation is perfectly possible, the only truly effective step to take is to keep your online reputation at the forefront of your mind at all times, both personally and professionally. So always be mindful about what you post, and keep a watchful eye on what other posts say about you too.
Above all, never forget the immense power social networking sites wield. They can be a source of relaxation, fun and friendship, but they can also betray you and sabotage your future plans. We may all live and breathe social media, but we must never forget it can have as many drawbacks as benefits.
As the 17th-century writer and satirist Joseph Hall wrote: "A reputation, once broken, may possibly be repaired, but the world will always keep their eyes on the spot where the crack was."
Times may have changed, but your reputation is as vulnerable as it has always been.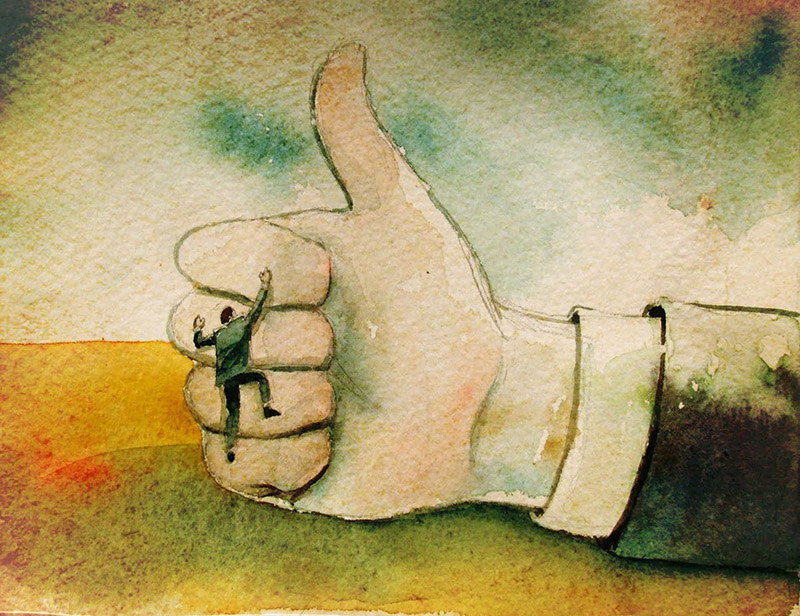 ---
Tune in next Tuesday for more great resume, cover letter and interview tips! Same time, same place!