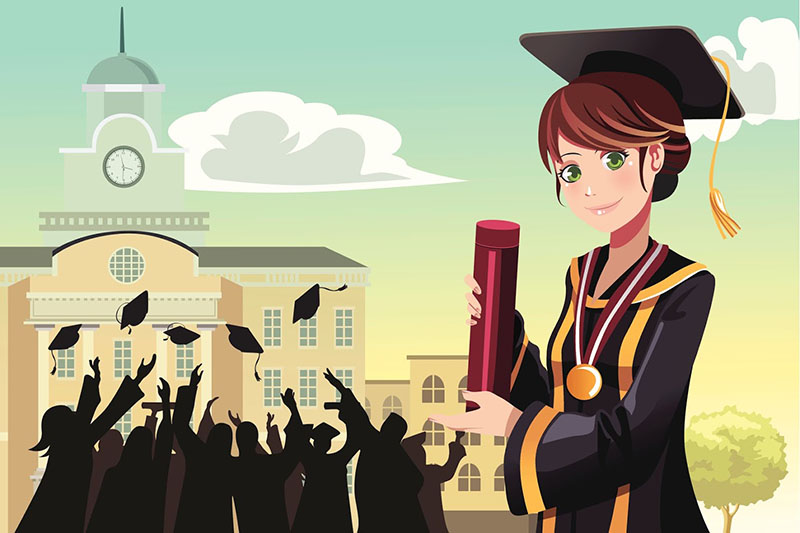 It's an exciting time - you've just left high school, college or university and are about to embark on the search for your very first job. But the prospect can also seem daunting or even overwhelming. You know it's a competitive world out there, with more people in the same position as you are than there are available vacancies.
So how do you go about deciding which jobs would suit you? What should be your priorities? Obviously something which relates to your skills, talents and interests. But what else? Salary? Location? Or should you simply go for those positions which you think you are most likely to get?
Where to begin? CareerBliss has some advice for you.
Don't Let Yourself to be Pressured
The first thing to keep in mind is that this is the start of your professional future, and it's yours alone. You may well be feeling pressure from all sides - family and friends, tutors and professors - to rush headlong into the world of work, maybe to start job-hunting even before you graduate.
Most new job-seekers have a fairly good idea of the area in which they'd like to work, especially if their studies have been directed towards a specific profession, but may not be sure what variety of options are out there.
So this is the time to step back rather than rush forward, to think about what you really want to do and to carry out some careful research into what's available in your specific field, and also into the companies to which you might apply.
You could start by checking out sites such as CareerBliss which give you an inside look at thousands of organizations, including information and reviews from people who've actually worked in them, plus details of company salaries and compensation packages.
Points to Consider
When you are eager to enter the world of work it may seem easier, and more sensible, to apply for any job that you think you stand a chance of being offered. But until you find yourself doing work that isn't right for you or that you don't enjoy, maybe in a company whose culture and values don't accord with your own, you won't fully appreciate the importance of job satisfaction to a happy, fulfilled life.
In short: never settle for a position that doesn't suit you just because you feel lucky to have been offered it.
An important point to bear in mind, and something which seldom occurs to new job-seekers, is that the 40 or so hours which you spend at work make up a quarter of an entire week, including the nights. So you should always ask yourself: "Do I really want to spend a quarter of my week, or approximately half my waking hours, in this particular place, doing this particular job?"
But how do you decide if a particular company or organization is right for you? You will need to consider such things as its size, its culture and its reputation. For example:
Is it fast-paced, competitive and in the process of fighting for its market position? Or is it more laid-back and traditional, perhaps focusing on the needs of existing, long-term customers rather than vying for new ones?
Is it family-friendly, flexible in its approach to its employees' family and other commitments? Or does the company come first at all costs, with employees expected to arrange their outside responsibilities around their work?
Can you switch off when you leave at the end of the day, or will you be expected to be available even when you're not physically there?
If you will be working as part of a department or team, how does it operate? Is it democratic, with all members encouraged to contribute to decisions, or is it more hierarchical, with policies being dictated from above?
You should also consider whether the working environment accords with how you like to work. Do you prefer a busy, open-plan office or do you work more productively in quiet isolation? Will you have a fixed work station or does the company have a policy of hot-desking?
And then there's the day-to-day details. What is their attitude towards taking breaks or leaving the premises for lunch? Can you pick your own hours and come and go as you please, or you will be punching in and out at the start and end of the day? These things may not sound important but they can make a huge difference to your daily stress levels and the overall quality of your life while you work there.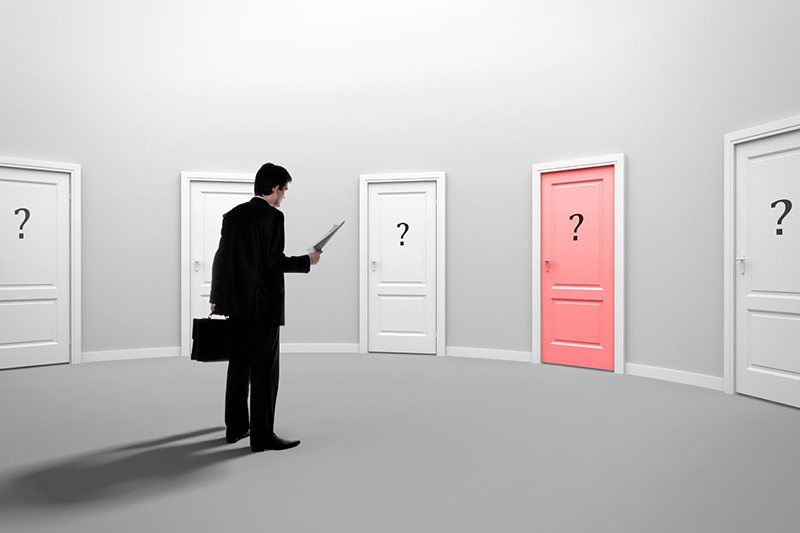 Stick to Your Principles!
Of course, it may not be easy to find out some of this information when you initially apply for a job. However, there is a lot you can discover during the interview process simply by asking relevant questions. Another tip is to ask your potential employer if you can meet some of your future colleagues. They will be able to give you a good idea of the type of company you have applied to, and what aspects of their jobs they like or dislike.
If you are unable do this before you receive an offer of employment, that may be the stage at which to ask to be put in touch with a couple of your future co-workers so you can call or email them for further information. Be wary if the company is reluctant to agree to this!
You should always have some expectations about what you want from any job, and some general rules about what you're willing to accept. If you don't feel comfortable with the attitude or the ethos of an organization, then accepting an offer to work there is probably not a good idea.
 Other Considerations
Even if a company seems an ideal fit, there are other things to consider:
Salary. This is not as obvious as it sounds. You may think it's the key consideration in any job - after all, you have bills to pay - but focusing on your starting salary could prove to be short-sighted. It is far more important to find out what opportunities there are for eventual progress and promotion. It's no good starting out at a reasonable level of pay, only to find yourself still earning the same in five years' time. If workplace training or education programs are offered, these will enable you to sharpen your skills, increasing your value within the company and also elsewhere, should you decide to move on in the future.
Benefits. According to Quintessential Careers, the job search and advice website, benefits can be worth up to 30 percent of your total package. So you should find out what medical and dental cover the company offers, and whether it has a pension or 401(k) retirement plan. There may be other benefits too, such as tuition reimbursement, or relocation and home-buying assistance, or gym membership, or non-financial perks such as opportunities for telecommuting or flexible working.
The daily commute. According to the Census Bureau, commuters take an average of 50 minutes traveling to and from work each day. That's over four hours a week, or over 200 hours annually. Commuting is also stressful, especially if you are driving on the freeways, with all their potential for congestion, delays and accidents. And of course there's the cost to consider, such as the price of gas, tolls or public transport fares.
Location. It may be tempting to look for work in a big city, with all its bright lights and other attractions, but your paycheck will stretch further in a small town - or even an out-of-town - location, especially if you've got rent to pay.
Where Do You See Yourself in the Future?
Thinking about the future can be scary, especially if you are only just embarking on your career path. But it's vital to be as sure as you can be that you are at least heading in the right direction.
So this first step is a very important one to take. Look on it as a stepping stone which will set you off along the right path, even if that path is not a straight one. So it makes sense to be choosy, and to do your best to ensure that any job you accept will give you good experience in your chosen field.
Moreover, if you choose the company for which you work wisely, you should also have opportunities to gain transferable skills which will help you in the future. This first job, and first company, may not be the ones in which you will be working in the future, but, as with any journey, each step you take will help you eventually reach your ultimate career goal.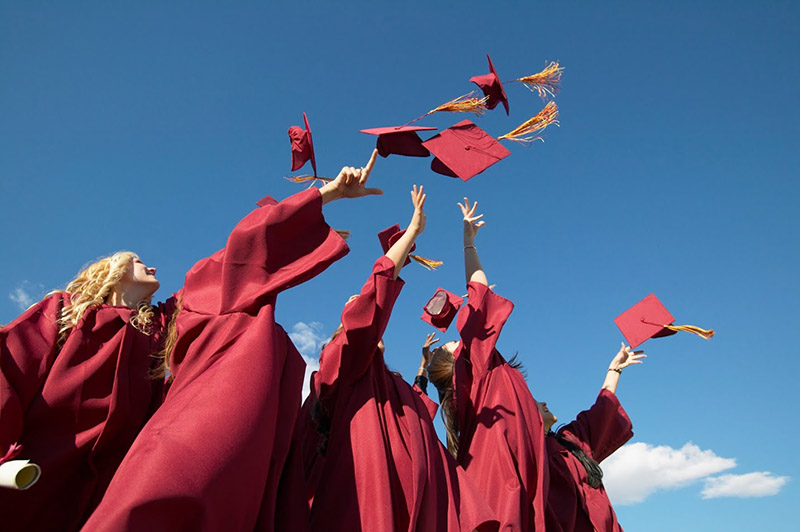 ---
Tune in next Tuesday for more great resume, cover letter, job and interview tips! Same time, same place!