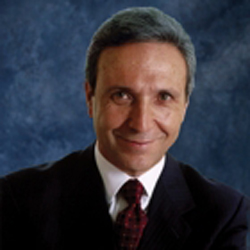 After leading Federal-Mogul Corp. for seven years, Jose Maria Alapont is stepping down as CEO of the Michigan-based auto parts supplier, according to reports.
Alapont, whose resignation is effective April 1, will continue with the company as a consultant and will remain on the board of directors through its 2013 annual meeting. He will be replaced as CEO by Federal-Mogul Senior Vice President Rainer Jueckstock, the company said.
In light of Alapont's announcement, we took a closer look at Federal-Mogul:
Average Federal-Mogul Salary: $61k (range: $27k – $101k)*
The Good:
"The people were great to work for." — EHS manager
"Good people, good benefits, good pay, well treated." — process support operator
"Good products, respected in the market as a No. 1 supplier. Good management.." — senior technical writer
The Less-Than-Good:
"At the first showing of a business slow down, they will lay off people." — shift coordinator
"Lack of advancement in career field." — process support operator
"For a big corporation they should reward their employees with bigger monetary raises for those who do work hard, long hours." -- customer service
The Stats: Here's a look at employee happiness at Federal-Mogul as of March 12:
| Happiness Factor | CareerBliss** Rating |
| --- | --- |
| Growth Opportunity | 3.5 |
| Compensation | 3.6 |
| Benefits | 3.8 |
| Recommend to Others | 3.7 |
| Work-Life Balance | 3.6 |
| Career Advancement | 3.2 |
| Senior Management | 3.6 |
| Job Security | 2.8 |
| Overall score | 3.5 |
Sound good? Check out jobs at Federal-Mogul Corp.
*Salary information is submitted with company reviews.
** CareerBliss Ratings are derived from company reviews that evaluate each of the key factors that contribute to the overall happiness in the workplace. Ratings are based on a scale of 1 to 5.