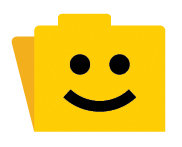 Whether you're in love with your job or are barely on speaking terms with it, chances are you're pretty happy with your coworkers but still yearn for more growth opportunities at work.
That's what we found as we slogged through more than 100,000 employee reviews to determine the happiest and unhappiest jobs in America. The reviews, collected over the last year, measure employee happiness based on 10 factors such as workplace culture, management and compensation.
[
see the full list of happiest and unhappiest jobs here]
The factor "growth opportunities available to you" was the lowest ranked factor overall among the top 10 happiest jobs – scoring a 3.55 out of 5 – and the lowest ranked overall among the top 10 unhappiest jobs, scoring a 2.8 out of 5.
The factor "the people you work with," on the other hand, was the highest ranked factor overall among both the 10 happiest jobs and 10 unhappiest, scoring a 4.43 and 4.11 out of 5 respectively.
More from the data:
Career Happiness Resources from CareerBliss
Blissfinder: If you know what you want, you're more likely to find it. This quick, easy assessment will identify the factors that make you happiest in a job. Take the Blissfinder, then research companies and search for jobs.
And we have a bunch of great advice articles:
How to Get Happy at Work: Being happy, especially at work, doesn't necessarily come naturally. It's a choice you have to make, a mindset and perspective you have to adopt.
4 Tips for Surviving a Bad Workplace Culture: We're here to help you find a happy job at a company with a positive, productive culture. But, in the meantime, you might be stuck at a company with a not so great culture. Here are four tips for getting by without going crazy.
Stressful Job? How to Find Inner Peace at Work: Learn how to relax, regroup and release job associated stress. Take a deep breath and read this article.
How to Deal with Poorly Performing Coworkers: Is a coworker the cause of your workplace unhappiness? Here are some tips for dealing with it.
Six Signs that it May Be Time to Look for a Happier Job: Sometimes the best remedy to being unhappy at work is to find a new job.