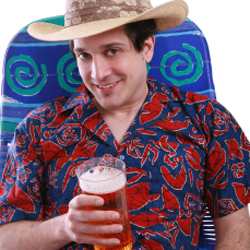 What you post on Facebook can get you fired – that's a well-documented fact. It can also get your disability benefits yanked.
Just ask Zackery (his spelling, not ours) Clement.
He worked for a furniture and appliance retailer in Arkansas. A few years ago he suffered a hernia when a refrigerator fell on him. His insurance company and employer covered his medical expenses and disability payments.
But, according to reports, when Clement applied for an extension of his benefits, he was turned down by a judge and the workers' compensation commission. Why?
The insurer and employer submitted photos of Clement taken from Facebook and MySpace as proof that his injury had healed. The photos, one of which was captioned "drinkin," were evidence of Clement's recovery, the powers that be decided.
"Clement contended that he was in excruciating pain," the judge wrote, "but these pictures show him drinking and partying."
If you're like Zackery Clement and looking for new employment -- we assume he is -- CareerBliss has millions of jobs. Check them out (after you adjust your privacy settings on Facebook).