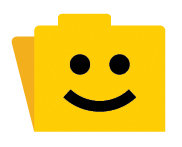 Plenty of career experts have said that the day of the cover letter has passed.
But the results of a recent survey by staffing firm OfficeTeam indicate that a cover letter still should be part of your job-search strategy.
Ninety-one percent of the more than 1,000 senior managers polled said that cover letters  were at least "somewhat valuable" to sizing up job candidates.
"Although the job application process has increasingly moved online, the importance of a cover letter shouldn't be underestimated," Robert Hosking, executive director of OfficeTeam, said in a release.
Based on the survey results, including a cover letter with your resume (or a cover email) is a good idea.
A well-crafted cover letter can help you begin to build rapport with a prospective employer. It can also humanize your resume and help link your qualifications with the requirements of the position for which you are applying.
The worst that can happen when you send a cover letter is that no one reads it – no harm, no foul.
Here are three things to think about when writing your cover letter:
Make it visually appealing.
Don't just rehash your resume.
Write a new cover letter for each new opportunity.
For more cover letter tips, check out our
5 Tips for a Better Cover Letter
Looking for someone to send a cover letter to? OfficeTeam is hiring!