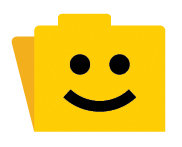 Ah … the life of the long-haul trucker: the open road, eating out, CB slang, sleeping in your rig. The job has a lot to recommend it, but it's not without its drawbacks.
Take, for instance, bees.
Truck driver Louis Holst, along with his wife, Tammie, was hauling some 460 honeybee hives – that's a total of 25 million of the winged stingers – from South Dakota to California. Things were rolling along fine for the first 36 hours of the trip, according to news reports.
Then they got to southern Utah on Sunday.
Holst hit a sharp bend in the road in a construction zone on I-15.
"The trailer just swayed so far to the right and the load was swinging back to the left," he said. "I calmly told (Tammie) we were going over," Holst told the Spectrum news website.
Crash!
And … release the bees.
"First responders came and drug me and my wife through the front window," Holst told the AP. "Then we panicked."
"We just started swinging our clothes," he said. "They stung her all up and down her neck."
Though bloodied, bruised and stung, the Holts emerged without serious injury. But most of the bees perished. About 50 hives, however, were saved and loaded onto other trucks to continue their trip to the Golden State, where they will be used to pollinate crops come spring.