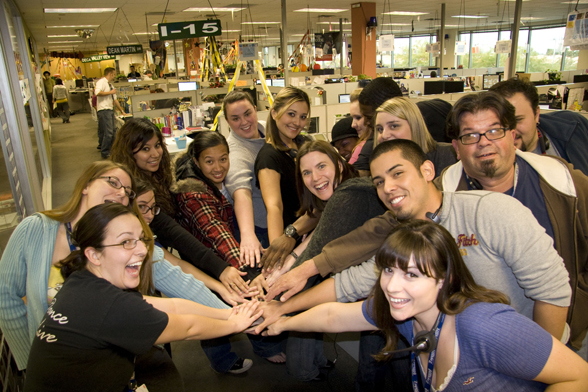 The biggest online shoe seller with more than $1 billion in sales, Zappos.com's blast to the top is legendary.   Zappos Culture?  CEO Tony Hsieh wrote the book on it -- literally. Delivering Happiness is about what he learned about building a strong company culture focused on happiness.
Here's what Zappos has to say about itself:
On the Zappos culture:  Our culture, in a nutshell, is to provide the best customer service experience possible and to provide the "wow" factor to anyone we interact with. The best way to sum up our culture would be our ten core values:
1. Deliver WOW Through Service
2. Embrace and Drive Change
3. Create Fun and A Little Weirdness
4. Be Adventurous, Creative, and Open-Minded
5. Pursue Growth and Learning
6. Build Open and Honest Relationships With Communication
7. Build a Positive Team and Family Spirit
8. Do More With Less
9. Be Passionate and Determined
10. Be Humble
The CEO on Zappos culture:   "Our whole belief is that if we get the culture right, then most of the other stuff, like delivering great customer service or building a long term enduring brand, will happen naturally on its own,"  Hsieh has said.
Reasons to work here:  I would say working for a company that cares about you and means it, the friendships you can easily develop here and the higher purpose of delivering happiness here are all great reasons to work here.
Inside Zappos:  Our work space is decorated, unique and certainly a little bit unusual. We encourage people to decorate their desks however they wish, which leads to a lot of personalized appearances and cool gadgets lying around. Dress and style is however you want it. For some departments, guidelines may be a bit stricter but we do not have a dress code in general.
The coolest thing about your offices: The uniqueness of each desk. A person two seats over from me has Hello Kitty on their desk, and a person two seats in the other direction has roller derby gear.
What should I know if I want to get a job there? Be passionate about coming here and make sure it is a place you want to work at. Zappos truly is not for everyone, and if you're not a culture fit, we will pass even if you have a great technical background.
On the employees:  Every employee is different -- as cliché as it sounds, it's true. One of the reasons Zappos is so great is because we encourage everyone to be themselves, dress as themselves and act as themselves as long as it's in a respectful manner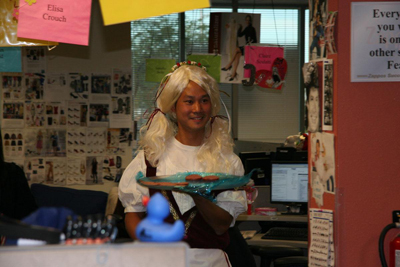 What employees have to say:
"The Zappos Culture is absolutely amazing. I never would have imagined working for a company that is so inspiring. It is so encouraging to see all of the employees learn and grow as much as possible. Looking back, it is amazing to see how much I have grown during my time here (about two years), not only as an employee, but also as a human being. The Zappos Culture is definitely something that I cherish, and it has helped me in all aspects of my life."  -- Andre N., employee since 2008
"What Zappos Culture means to me is that I am encouraged to be a nerd! And that makes me very, very happy!"  -- Maja L., employee since 2008
"The Zappos secret sauce: work hard, work smart, have fun ... shower and repeat." -- Ajay R., employee since 2009
Fun Facts:
We have companywide parties after every meeting (called All Hands), two annual parties -- one for our vendors and one to celebrate the holiday season -- and numerous insurance benefits.