Welcome back to Resume Tip Tuesday! Come to CareerBliss every Tuesday for a brand new resume tip to help you in your job search. Check out the archive for resume tips galore!
---

Writing a cover letter can be one of the most anxiety-provoking parts of a job search. That goes double if you haven't written one in a long time. Maybe you've worked for the same company for 30 years, and are now braving new waters. Maybe you're an adult learner and want to put your new skills to work. Perhaps you're entering a new field, and the thought of explaining this in a cover letter seems daunting.
A cover letter is just as important as a resume in landing a great job. Many human resources (HR) people give it as much - or even more - attention as they do the resume itself. Writing one is a necessity, not an option. So, here are some tips to help you write a great cover letter.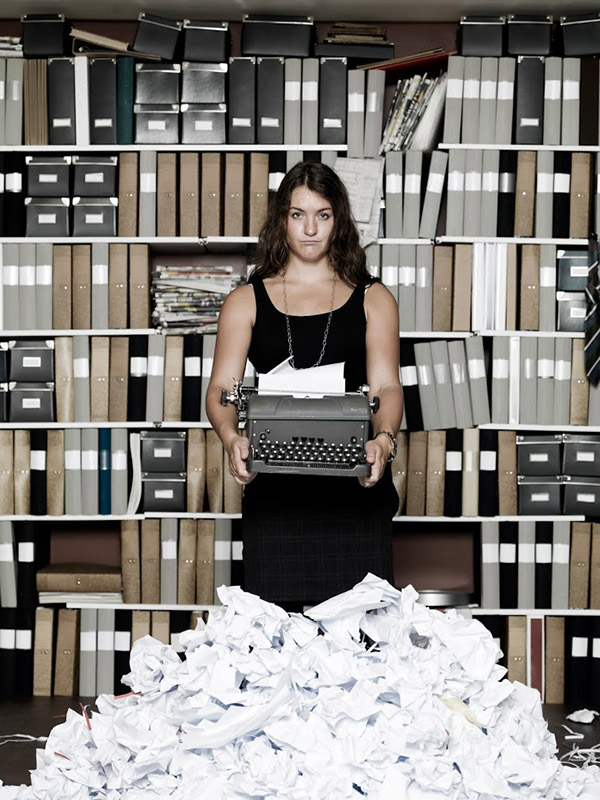 Know the Function of the Cover Letter
The function of the cover letter is to get you the job. It's not solely to provide the details of where the hiring company can contact you or to tell your life story. Make it a crisp sales document that gives details about why the company should interview you, rather than the next candidate — and, ultimately, hire you.
1.    Strategically Build on Your Resume
Based on your resume, prospective employers will know what jobs you've had and how long you've worked there. They will know what job skills you used at each company. It is not the job of the cover letter to repeat the exact same information contained in your resume. You want to strategically build on it.
For example: applying for a job as a mechanic? Make sure you mention the award you got for your knowledge of computer systems in cars, in a way that highlights its applicability to your desired job. Something like this: "My knowledge of sophisticated digital diagnostic systems led me to receive the 2016 Baker Award in automotive diagnostic efficiency. I demonstrated high proficiency in operating the XYZ system Company A uses."
2.    Tell the Story Your Resume Can't Cover
Use your cover letter to tell a story that will get you the job. Have you wanted to work for this company for 10 years because their products made your dad healthy again after a stroke? Say so in the letter. Were you out of the workforce for 10 years raising two amazing children and worry that the gap on your resume is going to reduce your chances of getting the job? Use the cover letter.
Another example? Mention your parenting role. Then, tell prospective employers how being a Mom or a Dad makes you better able to read and motivate people, be organized and build teams. Highlight the transferable skills that are relevant to the job you're now applying for.
3.    Highlight What You Can Do for an Employer
Use your cover letter to highlight contributions you've made in the past. Don't simply reiterate that you have the skills to do the job. Did you cut costs by 20% by purchasing paper through a new supplier in your last position? Put "My ability to reduce costs is shown by my innovative purchasing methods, which reduced costs 20%" in your cover letter.
The resume will have your purchasing responsibilities, but it won't have your specific, quantifiable contribution. Did you head the United Way team to the highest contributions ever? Again, mention the quantifiable contribution.
How to Write a Cover Letter
Once you know what the cover letter can do for your overall application, it's time to sit down and write it. Don't worry — many people have trouble writing cover letters. Think of it as a series of steps.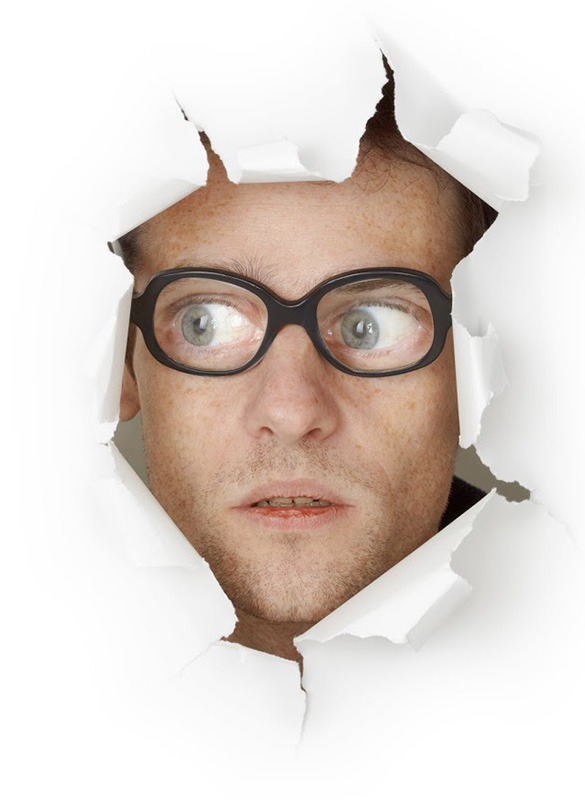 1.    Make an Outline
Maybe you're thinking, "I don't know how to build on my resume" or "I don't have a story." Maybe you don't have anything related to statistics to put in your cover letter. It could be, though, that you'll think of quite a few if you jot down a list.
To make an outline, first brainstorm what to include. Write everything down that comes to mind without thinking "that won't work." Maybe it's praise from a former foreperson on your punctuality, your grandfather's role in constructing the company's building, or an account of the day you opened your office in the snow because nobody else showed up for work that day. Then, go through and circle what you want to keep and make an outline.
2.    Write a Draft
Many people don't like to write a cover letter because they're afraid it won't be good. To ease that pressure, commit to writing a first draft only. You don't have to send it if you don't like it.
Here's a basic outline for a great cover letter:
First paragraph: Where you saw the job posting and why you believe you are a good candidate.
Second paragraph: Specific details on your story or specific praise and results on jobs.
Third paragraph: More details, praise and results, if they're in a different category.
Fourth paragraph: How you can be reached, plus a graceful goodbye.
Cover letters should be concise. Also, don't wax poetic about how much you want the job. They know you do. Otherwise, you wouldn't be applying.
3.    Review Your Draft
Let your draft sit for at least a day, if possible. Then, go over it again. Do you need to refine it? If not, double-check the spelling and grammar. Do not rely only on spell check! "Excellent skills inn computer programming" looks great to your spell checker. That's not the kind of "inn" you meant, though.
Experts recommend having a friend or family member review it, as well. The composition and accuracy of the cover letter, like the resume, will be seen as a reflection of how well you do a job. Make sure it's all as good as you can possibly get it to be.
4.    Address it to the Hiring Manager
Back in the day, a cover letter addressed "to whom it may concern" was okay. However, in today's interconnected world, that's now considered a sign that you're too lazy to go on the company website and look up the actual person doing the hiring. If the job posting carries the hiring manager's full name, use it.
If you find out the hiring manager's title but not their name, do a search on Google or (even better) LinkedIn. You'd be surprised at how often "Hiring Manager, Acme Corporation" yields a profile that gives you the name. If you search and still can't find the name, address the letter to the HR department.
5.    Make it Harmonize With Your Resume
Your cover letter and resume should look like a package that goes together — because it is. By this we mean: pay attention to the font, the margins and the way your name is set up at the top. They should be the same in both documents. Don't use Tahoma font in the letter and Times New Roman in the resume, for example.
Also, don't place a role below your name in the resume but not the cover letter. And don't use one email address on the cover letter and another on the resume. HR and hiring managers who look at these all the time will see mismatched documents, and it may seem careless to them. You don't want them thinking your work performance would be similarly careless.
6.    Make It Contemporary
This is a last bit of "back in the day" advice. You may remember putting your return address at the top of your cover letter, back in the days when you would carefully circle the job you wanted in the paper with pink neon marker and then sit down to type out your resume. Well, doing so these days will immediately date you in the eyes of prospective employers. The most contemporary style in cover letters and resumes, believe it or not, is to not include your address at all. You can include your name, city and state to let them know you don't live 700 miles away from the job location, but they really don't need to know that you live at 457 Peekskill Lane, Apt B. If you get the job, believe me, they'll ask for your full mailing address then.
Why not give them your full address at the interview stage? Snail mail, which is the only communication form that genuinely needs your address, is outmoded as a way of contacting you. Email and phone is in, and they're all you need. Adding your LinkedIn address is also acceptable.
Oh, and placing the word "email" before your email address? Also outmoded. Just put sarah@gmail.com. Why? It's obvious it's the email address. Ditto for your telephone number. If you're including both home landline and cellphone numbers, it's acceptable to put (h) for Home and (c) for cellphone. And please, don't give them your pager number.
Cover letters are important to your overall prospects. Follow these tips for adhering to function and format. Good luck in your job search!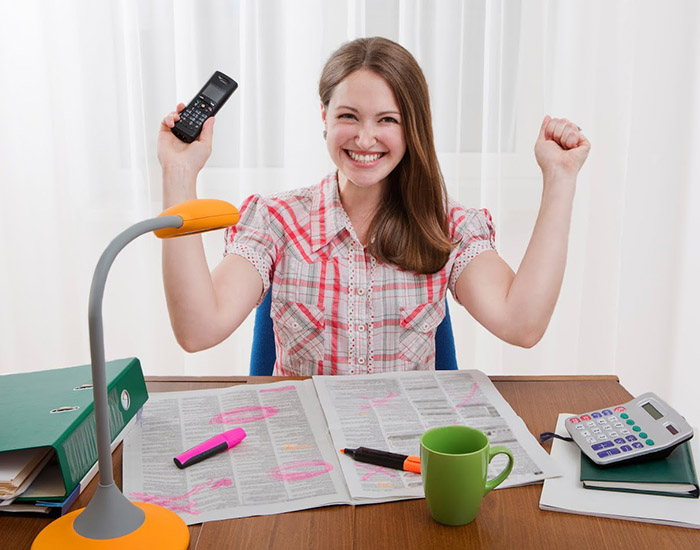 ---
ABOUT THE AUTHOR
Sarah Landrum is a freelance writer and career blogger who grew up in a military family. She is also the founder of Punched Clocks, a site for professionals seeking happiness and success in their careers. Follow Sarah on Twitter @SarahLandrum and subscribe to her newsletter for more career tips.
Tune in next Tuesday for more great resume, cover letter and interview tips. Same time, same place!