If you visit one of the offices of online marketing company Yodle, you'll hear music playing. Depending on the time of day, you may hear sales teams chanting. And if you're at the Austin office, chances are you'll hear the reverberation of gongs heralding new sales.
It's all part of Yodle's "fun, lively culture," says Ben Rubenstein, cofounder of the company that has grown in the last eight years from having just a handful of employees to having more than 1,000 across six states.
Throughout Yodle's growth, maintaining its culture has been at the forefront.
"Culture is a constant conversation," Rubenstein says. "From Day 1, it was critical."
For instance, Yodle has a fulltime Queen of Culture, who has gotten so busy that she is now assisted by a Princess of Culture. A dedicated culture budget funds parties and other events. And Yodle scales its culture across multiple offices through cross-office contests and other initiatives.
"We work a lot," Rubenstein says, "and we play a lot, too."
Yodle Values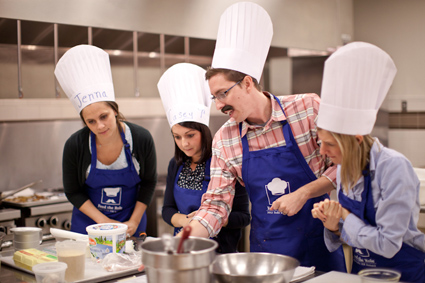 Yodle, and its culture, is guided by six core values:
Customers rule
Keep your word
Question authority
Treat others with respect
It can be done – just do it
Commit yourself to greatness
"We've created an environment where you can own your ideas and run with them, no matter where you happen to fall on the org chart," the company website says. "Our promise to Yodle employees is that you will always have the opportunity to make an impact, the environment to learn, the freedom to grow and the ability to create."
Yodle Perks
The perks of working at Yodle are many. To name just a few:
Free food
Games at the office
Personal productivity budgets for the tech team
Contests with great prizes (like exotic trips)
Flexible time off
Casual environment
Growth opportunities
Employees Love Yodle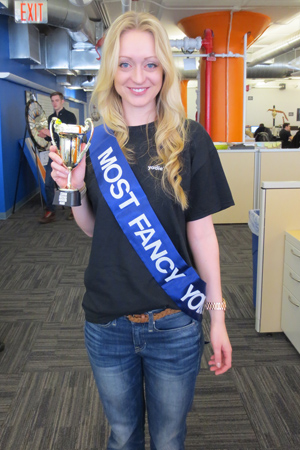 I love the people. The satisfaction of making a difference in someone's life is more important than the financial aspect. There is no better feeling than watching someone grow before your eyes into something they never believed they could be, because they applied what I took the time to teach them. – Corey Crone, Yodle sales manager
The environment and culture of the workplace bar none is the most enjoyable factor of my employment. Being surrounded by leadership that always has my best interest at heart and having the ability to learn such a large amount of information on my own time – while being driven by performance and competition – really fuels my growth and career. – Marcos Dominguez, Yodle sales manager
The team dynamic in the Yodle Quality/Training Department is the best I've ever seen top to bottom in any company I've ever worked for. – Patrick Koeke, Yodle QA supervisor
In general people spend a lot of time thinking about how they can do things better and then effectively implement positive changes. – Greg Aponte, Yodle quantitative developer
Read more on the Yodle company blog post
Yodle Awards
Best Places to Work in Austin – 2013
Best Companies to Work for in New York – 2013
Forbes: America's Most Promising Companies (28) -- 2013
Hottest Companies in New York (73) – 2012
Deloitte Technology Fast 500 (48) – 2012
SAI digital 100 (93) -- 2012
Inc. 500 (137) – 2011
See a full list here