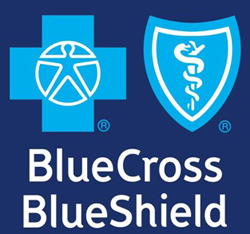 A federation of dozens of health insurance companies throughout the U.S., Blue Cross Blue Shield traces its roots to a 1929 insurance plan that guaranteed teachers at Baylor University 21 days of hospital care for $6 a year. The plan gradually expanded to include more groups. Today, Blue Cross Blue Shield provides health insurance to more than 100 million Americans.
Average Blue Cross Blue Shield Salary Range: $20k – $149k
Average senior project manager salary at Blue Cross Blue Shield: $105k
Average customer service salary at Blue Cross Blue Shield: $27k
Average QA analyst salary at Blue Cross Blue Shield: $70k
Average claims processor salary at Blue Cross Blue Shield: $27k
The Good:
"Overall, the company has the right idea in vision, mission and values." — employee
"Good employees, dedicated to their job." — manager
"It was an amazing place to work and they took very good care of their employees." — technical support specialist
The Bad:
"Declining work-life balance – the company preaches the importance of Work-Life balance but they don't stand behind what they promote." — LAN administrator
"There's a lot of bureaucracy and it can take a long time getting simple things done because of that." — test automation developer
"Lack of job advancement. Lack of technological innovation. Lack of progression. Lack of professionalism. Lack of oversight. Lack of accountability." — Web developer
The Stats: Here's a look at employee happiness at Blue Cross Blue Shield as of Nov. 8:
| Happiness Factor | CareerBliss* Rating |
| --- | --- |
| Growth Opportunity | 3.6 |
| Compensation | 3.7 |
| Benefits | 3.9 |
| Recommend to Others | 3.7 |
| Work-Life Balance | 3.8 |
| Career Advancement | 3.5 |
| Senior Management | 3.7 |
| Job Security | 3.4 |
| Overall score | 3.7 |
Sound good? Check out jobs at Blue Cross Blue Shield.
* CareerBliss Ratings are derived from company reviews that evaluate each of the key factors that contribute to the overall happiness in the workplace. Ratings are based on a scale of 1 to 5.