Halloween is huge here at CareerBliss and we want to spread the spooky spirit. That means it's time for the CareerBliss Halloween Photo Contest! So put on your costume, gather your friends, grab your camera and play to win a Chromebook.
Here are the details
Prize:
One haunted Chromebook (OK, OK it's not haunted)
How to Win
Print out the CareerBliss logo (below -- Right click image. Save. Print)
Put on your costume
Take a photo of yourself with the CareerBliss logo visible
Get your costumed friends and coworkers to do the same (don't forget the logo!)
Post the photos to the CareerBliss Timeline
The person who posts the most individual photos (taken in the manner described above) to our Timeline between Oct. 26 and Nov. 2 at 5 p.m. PST wins the Chromebook!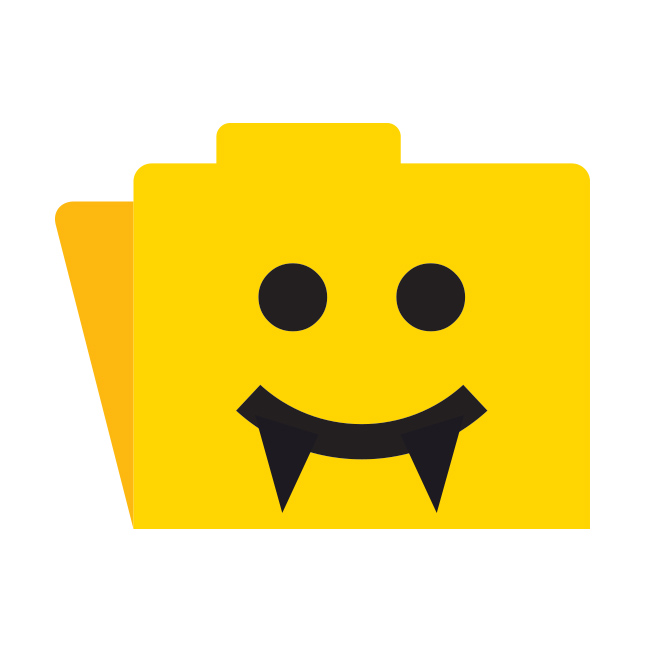 Suffering from insomnia? Read the contest rules:
TO BE ELIGIBLE: You must be a legal resident of the U.S. and over the age of 18. You must enter your photos by posting them on the CareerBliss Facebook Timeline. The image itself must exist on the timeline in its entirety. Use of fake Facebook accounts is explicitly prohibited. The user's privacy settings must allow all users to see the image on the CareerBliss Facebook timeline. Users who have won a CareerBliss contest in the past 30 days are not eligible to participate. CareerBliss reserves the right to disqualify noncompliant, fraudulent or copyrighted entries. CareerBliss reserves the right to disqualify or ban users who violate Facebook's Official Terms of Use at our discretion. CareerBliss reserves the right to ban users who make negative or spam comments anywhere on the CareerBliss Facebook page at our discretion. The CareerBliss team may use any criteria it wishes to judge the entries. By participating, you explicitly agree to these terms & conditions.
NO PURCHASE NECESSARY:  No purchase necessary to enter or win. Participation in the Contest constitutes participant's full and unconditional agreement to and acceptance of these Official Rules.  Void where prohibited or otherwise restricted by law.  All federal, state and local laws and regulations apply.
TO CLAIM PRIZE:  Winner will be notified via Facebook and email. If the winner does not claim the price within 72 hours of the notification date, prize may be forfeited and an alternate winner selected.
CONTEST RELEASE:  By entering and/or participating in the Contest, winners and participants agree to indemnify and hold CareerBliss and their affiliates, subsidiaries, advertising and promotion agencies and the agents and employees of each harmless from any and all liability, damages or causes of action (however named or described) with respect to or arising out of the Contest and the use of prizes awarded. Entering and/or participating in the Contest constitutes permission to use winner's name and/or likeness and address for the purpose of advertising, publicity and promotion without further compensation except where prohibited by law.
RIGHT TO DISQUALIFY AND CANCEL:  CareerBliss reserves the right, in its sole discretion, to disqualify any individual found, in CareerBliss' sole discretion, to be tampering with the entry process or the operation of the Contest, or to be acting in violation of the Official Rules; or to be acting in a non-sportsmanlike or disruptive manner, or with intent to annoy, abuse, threaten or harass any other person.  Each post must be suitable for display and publication (i.e., it may not be obscene or indecent, including but not limited to nudity or profanity); it must not contain obscene or pornographic material, It must not contain defamatory statements (including but not limited to words or symbols that are widely considered offensive to individuals of a certain race, ethnicity, religion, sexual orientation, or socioeconomic group), it must not include threats to any person, place, business, group or world peace, it must not invade privacy or other rights of any person, firm or entity, and it must not in any other way violate applicable laws and regulations or network standards. All posts will be reviewed for content before being published on any CareerBliss site.  Certain posts may be featured from time to time on the CareerBliss website.
INFORMATIONCOLLECTED AND SUBMISSIONS/PRIVACY NOTICE:  Participants acknowledge and agree that any information collected in connection with this Contest may be used by CareerBliss for market research, and will not be shared with other organizations for commercial and other purposes. Once received, all entries and any optional submissions of comments or suggestions will become property of CareerBliss and none will be returned. Any submissions may be published on CareerBiss' website or in other collateral materials at CareerBliss discretion, and by entering participants grant CareerBliss a license to do so. By way of illustration and not limitation, CareerBliss may use such information to contact participants by e-mail and/or mail to update them on products, services and upcoming events.
SPONSOR:  CareerBliss 6591, Irvine Center Drive, Suite 200 Irvine Ca 92618