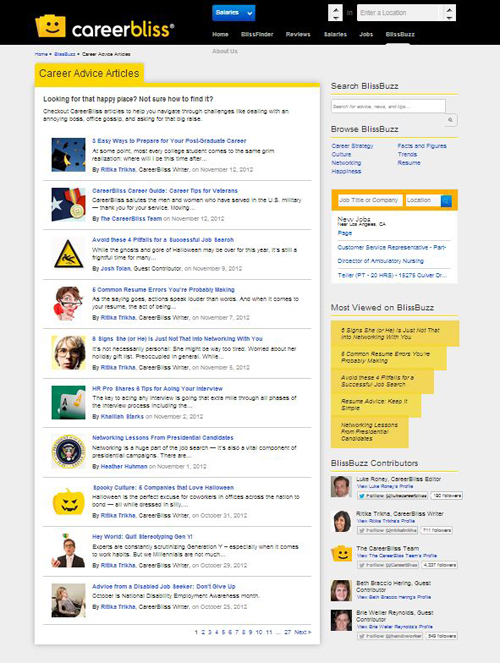 Check out our retooled advice section for even easier access to expert career advice and  more!
New features include:
Easy to browse categories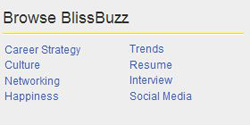 Looking for advice on crafting the perfect resume, or knocking it out of the park during your next job interview? Simply click a category and you're good to go!
Author pages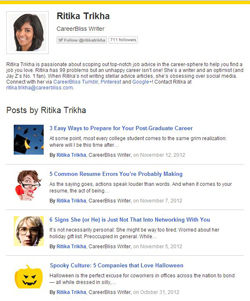 Keep up with your favorite CareerBliss contributor by checking out their author page, where you can find everything they've written.
Most viewed articles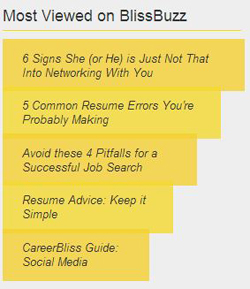 Check out which articles are the most popular within the CareerBliss community our new "Most Viewed" feature.