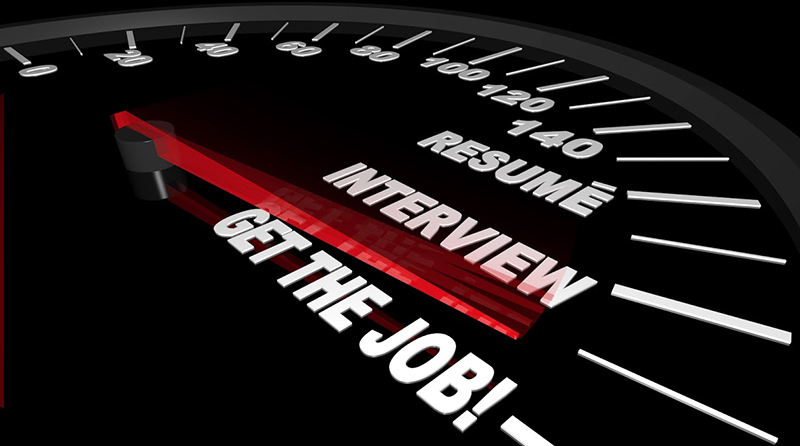 Does it seem like your career is stuck in neutral? In order to get moving forward again, you need to figure out exactly what is limiting your career advancement.
"The most common answer is always complacency," says Bryan Yackulic, a leadership expert. "This can come from a variety of factors. Maybe the individual feels they have reached a certain level of success, and there is little room to improve. This limits the amount of self-development they participate in."
We talked to a number of experts to identify top career-limiting behaviors. Here's what they had to share.
Saying 'No' Too Often
"Not stepping up when asked to help meet a deadline or fill in for an ill colleague is a sign that you're not interested in the success of your team," says career coach Susan Peppercorn.
After all, why would your employer give you more responsibility if you're unwilling to kick in a little extra effort when asked? And when you do step up, be sure to take the opportunity seriously. Saying "yes" isn't enough. Performance still is important.
That much said, you don't want management to start to take it for granted that you will be available each and every time to fill in. If your boss is running to you every other day asking you to go above and beyond by taking on other people's responsibilities, there is likely a larger staffing issue that needs to be addressed.
And if you do have to decline taking on extra work when asked, you should explain the reason, and even propose some alternative ways that you may be able to help while still meeting your previous commitments and maintaining your work-life balance.
"People want to work with collaborative team members who want to learn and grow in their careers," Peppercorn says.
Being Seen as Overqualified
Archelle Georgiou, M.D., a former chief medical officer who is now a consultant, says she had no problem getting promotions – as long as she was moving up into medical positions.
"My skill set and aspirations were to expand into business/leadership operations," she says. "However, the 'doctor' stereotype limited my opportunities. Other advanced degree professionals have experienced the same issue."
For Georgiou, breaking the stereotype required leaving the company for which she worked and moving on to new opportunities.
Bringing People Down
Spend some time listening to yourself talk at work, both out loud and in your head. If your workplace reactions and commentary tend toward the negative, you're likely holding yourself back – even if your performance is good. This is true especially if you want to get into a management role in which your pessimism could infect your team.
"No one wants to work with a glass-is-half-empty person," Peppercorn says. "Things don't always go the way we want, but focusing on the negative instead of the solutions to a problem is career-limiting."
Ignoring Feedback
"Resistance to soliciting and receiving feedback, and an aversion to personal growth opportunities, can stunt career growth," says Kristin Westberg, president of a publishing firm.
While it may not always be pleasant to receive, constructive criticism in the workplace is a gift. When a boss or team member offers feedback, try to receive it as such and, more importantly, give serious consideration to the points they bring up.
"A person who is unwilling to ask for feedback and grow from it will likely be unable to grow into a higher position or advance their career because they will have too many blind spots," Westberg says.
Indulging in Gossip
We have a natural curiosity about other people. But loose lips can damage relationships with colleagues and, in turn, flatten your career trajectory.
"Building trusted relationships at work is critical for career success," says Peppercorn. "Telling tales out of school and spreading rumors is a sure way to stunt your career growth."
Getting Too Comfortable
Staying at the same company for years may convey loyalty. But it also might leave you stuck in neutral, career-wise, says career coach Colin McLetchie.
"Growing up within an organization can have many benefits," he says. "It can also keep you pigeonholed."
Writing on LinkedIn, ARVis Institute CEO Terina Allen says that if you haven't been promoted within five years, you risk becoming a "job clinger" – someone who's just hanging onto their job for security reasons, with little hope for advancement.
Keeping Quiet
"Passively sitting back and waiting for the promotion or next best job to happen to you is a sure fire way to spend a lot of time waiting," McLetchie says.
If you want to advance in your career, you need to put yourself out there and make your aspirations known to those who may be in a position to help you.
"Talk with your boss, and your boss's boss and other key influencers in the company," McLetchie says. "Ask not only how you're doing, but also how you're perceived. Your organization doesn't own your career, you do."
---
ABOUT THE AUTHOR
Luke Roney is Content Manager for JobHero, a free resource that helps job-seekers with various steps of the job search process by providing resume samples, cover letter samples, job descriptions and more.