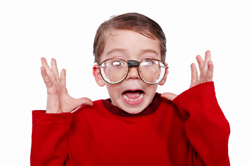 Boomerang. Entitled. Lazy.
These are just some of the pejoratives often hurled at young adults, especially as it becomes more common for Millennials to move back in with their parents.
But it's not as if young adults are returning to the family homestead just for the fun of it. In fact, nearly a quarter of 18- to 34-year-olds have moved back home for economic reasons, according to a recent Pew survey.
This job market, after all, is tough for seasoned professionals in the prime of their careers. It can be especially brutal for younger workers just starting out. Sometimes, for these workers, moving forward requires a step backwards – back into the childhood homes.
However, heading back to bunk with your parents doesn't have to be an indignity or inconvenience, as long as everyone is on the same page.
Think of your time at home as an opportunity: You'll hopefully be able to save some money, regroup and spend quality time with family. That's not to say that you shouldn't set boundaries and goals, though. And expect your parents to do the same. Here are some tips for making the move home a bridge, rather than a dead end.
1. Set a Goal
If you view moving home again as a sign of failure, you're probably not looking far enough down the road. It may seem a long way off, but you can have a successful career and live on your own again. Decide where you want to be, how long it will take you to get there, and what you need to do. Viewing your living situation as only temporary will help keep you motivated.
2. Agree on the Terms
Your parents may already have an agreement drawn up, but chances are you'll need to sit down and work things out together. Ask questions such as: How much rent will I pay? What portion of the groceries and utilities am I responsible for? What are your expectations for chores, visitors, etc.? What is the time limit on my stay? Don't wait to ask these questions and offer your opinions. It's best to be clear from the beginning so that the move home doesn't cause friction and damage relationships.
3. Keep Moving
It may be tempting to relax into your old room and routine, but staying productive is the key to moving on. If you can't find full-time work, look for a part-time job to boost your resume. Volunteer with a local business; learn a new skill; take a class at a community college. Try these other tips to get closer to the career of your dreams—and a place of your own.