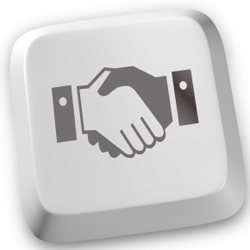 Sports Psychology 101 teaches you that if you want the upper hand in a one-on-one challenge, you have to get inside your opponents' head. Anticipate their every move and you'll never be left stunned.
Yeah, you guessed where this is going — the same type of strategy can apply if you want to take the prize in your next job interview. If you know what the interviewer is looking for, then you'll be much better off than if you simply relied on your resume and off-the-cuff answers.
Part of getting into the interviewer's head is figuring out what type of interviewer she is. A lot of people don't realize that preparing for an interview with a recruiter is significantly different than preparing for a direct interview with a hiring manager at your desired company.
Recruiters talk to you with a completely different mindset than a typical hiring manager.  Keep these five crucial differences in mind to help you get inside your employer's head for a successful interview:
1. Recruiters don't have to see you every day
Save all of your detailed company ideas, initiative and your go-getter attitude for your manager. Recruiters are a little less interested in your day-to-day personality. Your efforts with recruiters would be better spent informing them what about what you're looking for and supporting skills and background.  Recruiters' goal during the interview is to gain as much knowledge as possible about your skills and desire in the limited time of the interview.
2. Recruiters think about short-term
Remember that recruiters aren't necessarily going to think long-term in regard to your career. Managers, on the other hand, are making an investment in you because new hires are generally costly. While managers are looking for you to grow and stay at the company, recruiters have more incentive for you to land a job right now so they can earn a commission. Keep this in mind if a recruiter heavily encourages or sells a certain position. It's up to you to think about your long term goals.
3. Recruiters are natural negotiators
The bottom line is they won't make any money unless you secure a job at the company (don't worry, the company pays, not you).  This means that their main goal is to facilitate an agreement between employer and candidate.
CyberCoders' Executive Recruiter Rochelle Kaplan put it best when she said, "We know the finesse about how to negotiate, whereas a candidate might be abrupt or mishandle the situation. We are experienced."  So let the recruiter make the magic happen — Be honest about what you think you deserve and they will use their experience and skills to make it happen.
4. Recruiters want to know WHY?
They can help you best if you're honest about the state of your career. If you're currently employed and you're looking for a new opportunity, the first thing that recruiters are likely to ask you is: why do you want to leave your current position?
If the answer is that you're looking for higher pay, say it. If it's that you don't feel like you fit the work culture then explain the type of environment you're looking for. If you're uncertain of exactly what it is that you want, then first figure it out using a career happiness assessment, like the BlissFinder.
5. Recruiters hate when you hit it and quit it
Recruiters like feeling like they have a little control over this operation. After all, they are the ones overseeing and ensuring that the two parties (you and your potential employer) come together successfully. They deserve to be in the loop. Make sure you follow-up with your recruiter, just as you would a hiring manager.